Corona Virus and Myanmar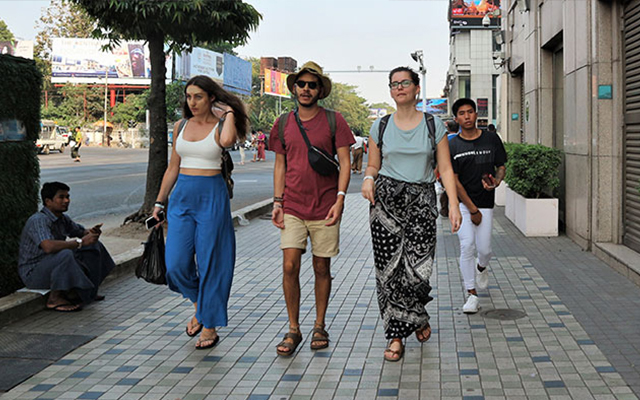 MARCH 2ND 2020
Myanmar people are very much concerned about Coronavirus outbreak known officially as Covid-19 as the place where the outbreak originated is from China, one of the neighboring countries of Myanmar. Although this outbreak has become a serious health condition across the world with 10,774 confirmed cases and 181 death reported in 76 countries outside of China, there is no single case has been confirmed yet in Myanmar. (https://www.worldometers.info/coronavirus/#countries)
The government has planned to set up an emergency fund of 300 million kyats to use in tackling the outbreak of the virus. The Ministry of Health and Sports will use this fund in arranging equipment, medicine, laboratories, personal protective equipment in intensive care for infected patients. Currently, Myanmar has to send nasal swabs of Corona virus tests to the World Health Organization reference lab in Thailand but Myanmar will soon be able to do the lab tests to detect coronavirus as the National Health Laboratory will soon receive reagents needed to conduct the tests. According to the Ministry of Health and Sports in Myanmar, they have examined 45 suspected cases, but non tested positive for the Covid19. (https://www.mmtimes.com/news/myanmar-wont-ban-festivals-due-virus-now.html) 
Even though there is no confirmed case yet but people are aware of the disease and protect themselves by washing hands and wearing masks in public therefore face masks have even been out of stock for a while.
The risk of outbreak to Myanmar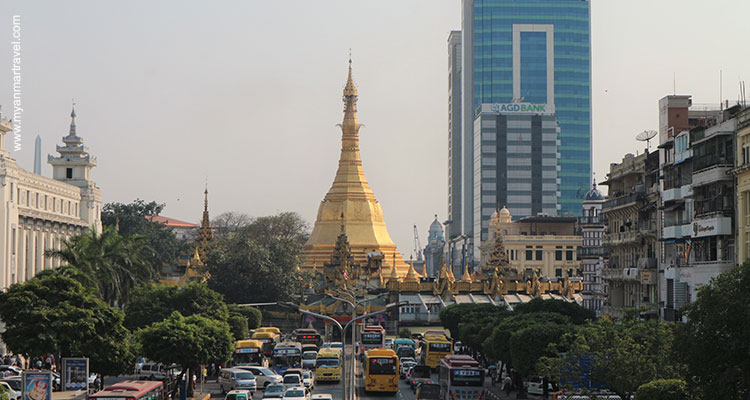 The epidemic has affected Myanmar economy terribly as China is the biggest trader of Myanmar. Its impact hit border trade and the garment sector was also being affected by supply-chain disruptions. The wholesale markets seem a bit quiet as many things imported from China including plastic bags being out of stocks. The markets for and muskmelons are sold at very cheap price. The decision of China to close four border crossings at the beginning of the Chinese Lunar New Year to help prevent the spread of the disease has sparked a sharp downturn in trade. The agriculture, aquaculture and seafood sectors are the worst affected, especially watermelons, muskmelons, tissue-culture bananas, which are collectively worth hundreds of million dollars a year. So, many people in Myanmar are devastated and they are hoping that their big friend, China will get rid of the virus very soon.

Besides, as the majority of tourists to Myanmar has been from China since Rohingya crisis, it leads to a dramatic decrease in Chinese outbound tourist which caused massive problem for Myanmar's tourism. Myanmar government has temporarily stopped issuing visa on arrival to tourists from China. This is probably the worst time for Myanmar Tourism Industry as the peak season is still lasting to March. As many countries impose travel restrictions because of the virus, now the tour operators and agents are caught in double issues. They do not only receive any new bookings but they are also now inundated in solving cancellations and refund due to Covid19.
Where do most of Chinese tourist visit?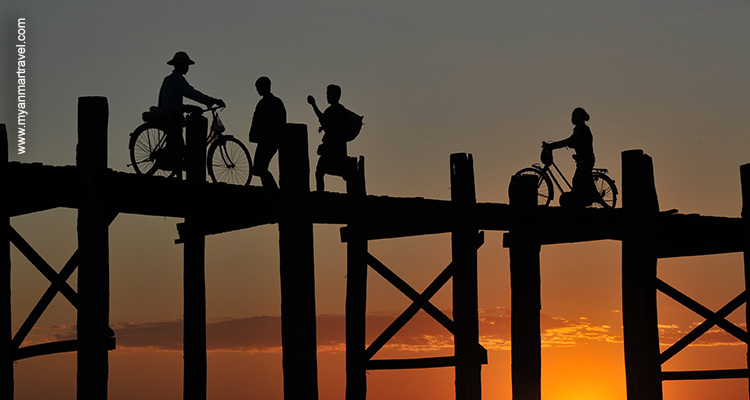 The U Bein bridge, one of the highlight tourist attractions in Mandalay, which used to be occupied by Chinese tourists, now was filled with few tourists and locals. Like U Bein bridge, Shwedagon pagoda, landmark of Yangon is also quiet due to lacking of Chinese tourists. However, other travelers can get benefit when traveling to Myanmar at this time since all tourist places are very less crowded with tourist. Moreover, the accommodation is cheaper as the hotels have deals and discount to attract customers. The best thing about visiting Myanmar in this time is that people do not need to worry about the virus infection because there are no confirmed or suspected cases here. Everything is normal as usual.
Should you visit Myanmar in March 2020?
There is no case confirm in Myanmar but according to the expats community in Myanmar, the lack of Coronavirus KIT and basic medical facility the rist of Out break in Myanmar is pretty high.
You may delay your travel plan to Myanmar at the moment or wait for further notice from WHO.
How is tourism of Myanmar?
Myanmar is the second largest country in south east Asia and it is home of more than 130 ethnic groups, which is rich in historic places and breathtaking natural wonders from snowcap mountains in the north, dry zone in the middle and hundreds of beautiful, unspoiled and untouched islands and beaches in the south. At this time, these places are not touristy without Chinese tourists.
Since the summer is calling now, the best place to visit in Myanmar this time would be the beautiful beaches in the southern part of the country. If you do not like to take a flight to get to the archipelago of Myeik in the south, you can still go by a car to get to Ngwe Saung beach which is in delta region. It takes around 6 hours to get to the beach where you can enjoy fresh and cheap sea foods, affordable accommodations, pure silvery sand, palm forests, tranquil and pleasant environment. Ngwe Saung beach is 15 kilometers long. When the tide is low, you can walk to a small island called "Lovers island" from which the beach is a long stretch of isolation and you will see only your shadow there. If you go there with your lover for sunset watching, you will surely experience one of the most romantic and beautiful sunsets of your life.
Even though nightlife activity in Ngwe Saung is not much to enjoy, there are many things to do for day time activity such as visiting to elephant camp where you can participate friendly with elephants during their bathing. You can do other activities such as elephant feeding, elephant riding, observing their behaviors in their natural habitat and elephant ground show.

If you are an adventurous person, you can take a boat ride for an hour to get to an island called "Bird Island" where you can do bird watching as there are many species of birds which are very rare to find in other places. Also, you can do snorkeling around the island as the water is crystal clear and you can see various kinds of fishes and coral reefs.

It is guaranteed that visiting Myanmar during summer specifically in Ngwe Saung is one of the best ideas you will ever have, especially this time when it is less tourists because of Covid19.