Best Myanmar Private Tours you should know before travelling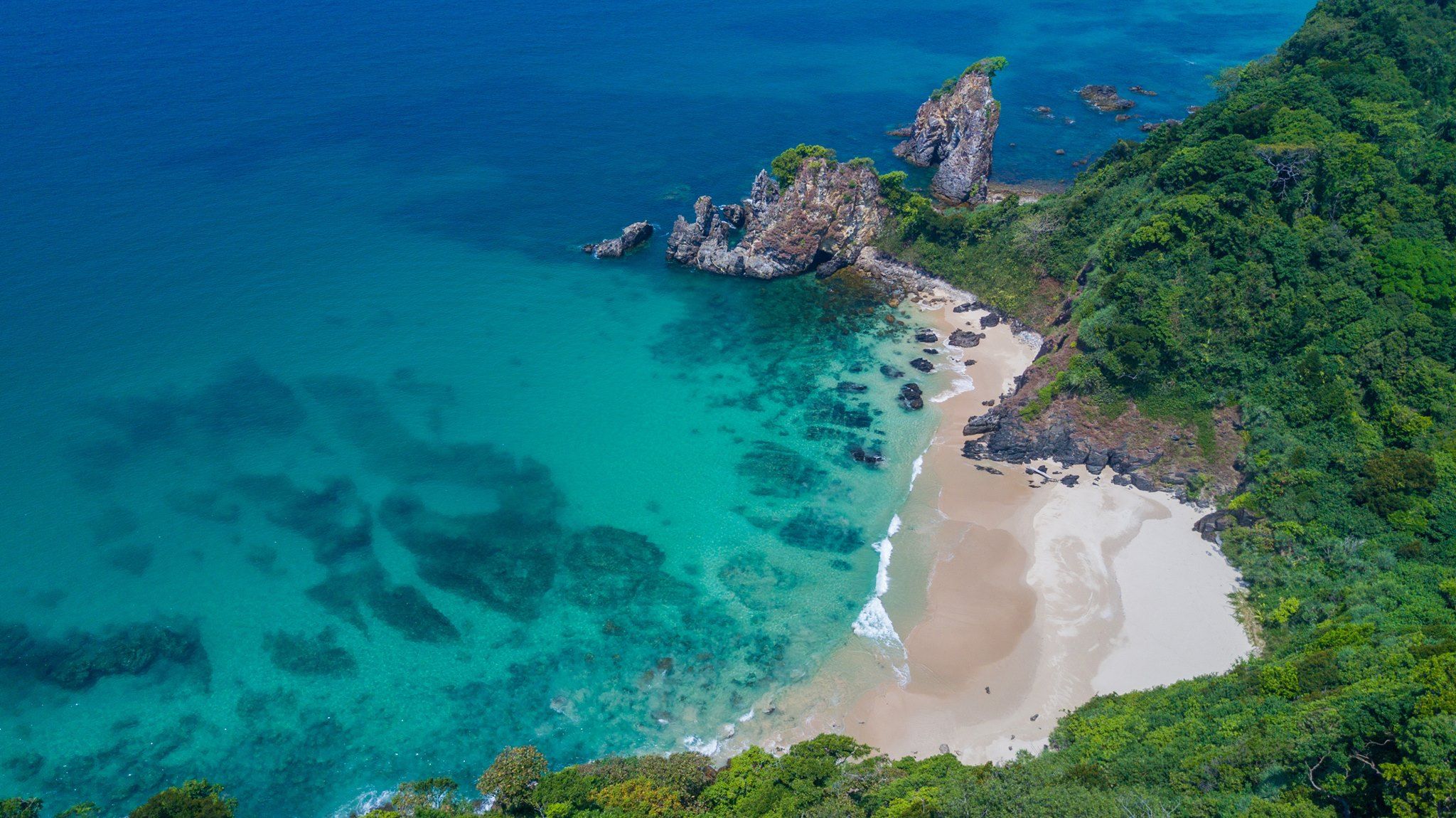 Many travelers are looking for Myanmar Private Tours for their unforgettable holiday in Asia. Myanmar is a captivating and diverse destination that offers a range of experiences. From cultural tours to trekking adventures and romantic getaways. With Myanmar Travel's private tour packages, you'll have access to a wide array of options for places to visit and activities to enjoy throughout the country. Following, we present our top recommendation for a private tour in Myanmar.
1. Short Culture & History Package included The World UNESSCO Heritage Site of Bagan
Experience the vibrant history and culture of Myanmar with our Myanmar Highlights package tour. Which provides a comprehensive yet compact itinerary. Explore the country's most historical sites over six days as you journey from the southern region to the northern region. You'll have the opportunity to visit iconic landmarks such as the Citadel of Mandalay. From the elegant capital city of Yangon to the ancient city of Bagan, which boasts thousands of temples and pagodas dating back to the 11th and 13th centuries.
This tour is the perfect way to experience Myanmar's most iconic destinations in a concise and immersive journey.
The price starts from $778 per person
Explore Myanmar's most famous attraction, Bagan, which is situated on the eastern banks of the Ayeyarwady River. The archaeological site boasts over 2,000 Buddhist monuments that rise above lush plains. Our Mystical Bagan package is the ideal option for those seeking to immerse themselves in the land of temples.
The price starts from $530 per person
2. Experience Totally the dramatic Traditions of the Burmese
Strolling on a journey of discovery in Myanmar as you traverse through stunning landscapes and encounter the country's captivating people. This tour unveils the natural and cultural splendor of Myanmar. This package allows you to experience its mystical aura firsthand. Delve deep into the country's wonders and uncover its secrets with an in-depth excursion that will leave you mesmerized.
The price starts from $1556 per person
Myanmar, often referred to as the "Golden Land," remains one of the most unique and enchanting destinations in the world. The country own itself breathtaking beauty and captivating charm. It is a land that has inspired many, including the famous writer Kipling who described it as "quite unlike any land you will ever know." Myanmar offers a paradise for travelers seeking to explore and experience the mystical allure of the East, and our specially designed trip caters to families of all ages. This journey takes you on a discovery of idyllic landscapes, fertile plains, pristine beaches, virgin jungles, elephant sanctuaries, fragrant pine trees, sunflowers, and abundant sunshine. Myanmar's natural beauty is complemented by the warmth and graciousness of its people, making it a destination that offers an unforgettable experience for all who visit
The price starts from $1730 per person
3. Private package tour for Couple and honeymooners
Enjoy the ultimate romantic getaway with your beloved by indulging in a private 10-day honeymoon vacation in Myanmar. Start your journey in Mandalay, a charming city situated in the west of the Irrawaddy River then let your heart be enchanted. Keep exploring the magnificent Bagan, home to one of the largest archaeological sites in the world, featuring thousands of ancient pagodas. Your trip continues to Inle Lake and immerse yourself in the tranquility of the Intha community, who have lived on the largest freshwater lake for hundreds of years. And finally, take your wonderful time to relax on one of the most untouched beaches. Feel the gentle breeze, witness the magical sunset, and cherish every moment with your sweetheart. This Myanmar honeymoon package is the perfect opportunity to create unforgettable memories that will last a lifetime.
The price only from $1072 per person
• Myanmar Unforgettable Honeymoon Tour
Escape to an unforgettable 10-day private Myanmar honeymoon vacation, beginning in the enchanting city of Mandalay, which nestled on the west bank of the Irrawaddy River. Discover the mystical land of Bagan, this is home to thousands of ancient pagodas and temples. Bagan is one of the world's largest archaeological sites. Journey on to Inle Lake and experience the serenity of the Intha community, who have resided for centuries on Myanmar's largest freshwater lake. Finally, bask in the romance of one of the world's most pristine beaches, where you can witness breathtaking sunsets and create unforgettable memories with your loved one. This exclusive and intimate experience is the ultimate romantic getaway for you and your sweetheart.
The price only from $2137 per person
4. Best Adventurous and outdoor activities in Myanmar
Tasting the charm and diversity of Myanmar on a cycling journey from Mandalay to Bagan. This Southeast Asian country is well-known for its captivating people, rich culture, and stunning topography. On this trip, you'll begin in the historic city of Mandalay which located along the mighty Irrawaddy River. The next destination will be the way to the ancient temples of Bagan. Along the way, you'll have the opportunity to explore the famous U Bein Bridge and interact with friendly locals. Marvel at the pagodas, stupas, and temples that dominate the landscape of Bagan's river valley, once the center of a great and deeply religious empire. The sunset view of Bagan's skyline is sure to leave a lasting impression. The journey concludes in Yangon, where you'll visit the revered Shwedagon Paya, Burma's most sacred religious site. Experience the heart and soul of Myanmar as you travel the back roads and immerse yourself in the local culture.
The price only from $991 per person
Spend time with our 17-day Myanmar Grand Adventure tour, where you'll discover the best places and ethnic minorities of this amazing country. This tour takes you through breathtaking natural scenery and remote areas that are not often explored by tourists. You'll explore Pyay, which is the only UNESCO World Heritage site in Myanmar in June 2014, and the magnificent archaeological area of Bagan. Discover unique characters in Hsipaw and take in the breathtaking views from the Goteik Bridge. You'll also visit the picturesque Inle Lake before finishing your adventure in Yangon, a former British colonial city. This adventure is perfect for the adventurous and curious traveler who wants to understand Myanmar in a unique and unforgettable way.
The price only from $1437 per person
This trip is perfect for nature enthusiasts and those who enjoy venturing off the beaten path. It is designed specifically for the dry season, when the unpaved roads are passable, making it a great option for hikers. It is important to note that basic accommodation, uncomfortable beds, and cold water are to be expected. However, the unique experience of being the only foreigners surrounded by stunning jungles, rivers, and valleys is well worth it.
The price only from $383 per person
Take part in a 16-day journey through Myanmar, a trip of a lifetime filled with outdoor activities and cultural immersion. You will discover the Golden Shwedagon, one of the most famous Buddhist pilgrimage sites, and marvel at the stunning Golden Rock. Your journey will also trek through the scenic mountains of Inle Lake and experience the royal city of Mandalay. Explore the magnificent archaeological site of Bagan and visit the Pyu Ancient cities. Here is the first UNESCO recognized world heritage site in Myanmar in 2014. This trip is perfect for photo enthusiasts with its breathtaking beauty and charm. Enjoy your private package on this incredible opportunity to discover the wonders of Myanmar.
The price only from $1338 per person
5. Tasting Myanmar traditional disk
Myanmar's diverse cuisine is one of the country's best-kept secrets. This gastronomic journey takes you through the country's various destinations to savor our unique flavors. You will have the opportunity to taste and learn about the local cuisine through cooking classes, street-food tours, or tasting at the local restaurants. Indulge in the most famous tea flavor at a local tea shop, sample the tantalizing flavors of Burmese curries. Continuing to explore the fresh ingredients and spices that make up Myanmar's culinary heritage. From the bustling markets of Yangon to the serene countryside of Inle Lake, this is a journey that will tantalize your taste buds and introduce you to the rich flavors of Myanmar. So come and taste the best that Myanmar has to offer on this unforgettable gastronomic adventure.
The price only from $892per person
• Savour Myanmar Cuisine – 10 Days
Experience a tantalizing culinary journey through Myanmar's diverse destinations, where you'll have the opportunity to savor the country's unique blend of flavors. Indulge in the delectable street foods of Yangon, sample exotic ingredients at the Pennywort Bagan cooking class, and dine at the View Point Lodge restaurant to experience the best of Burmese cuisine. Immerse yourself in the local way of life and learn about the country's rich food culture, where each dish tells a story and represents a unique blend of traditions and influences. This culinary journey is an excellent way to explore Myanmar's authentic flavors and connect with its people.
The price only from $1166 per person
• Yangon After Dark – Half Day
This is a great experience for food enthusiasts who want to explore the local cuisine of Myanmar in Yangon. The food tour after dark would provide a unique opportunity to try a variety of local dishes that are only available in the evening. Exploring the local food culture is also an excellent way to gain insight into the customs and traditions of the people of Myanmar. The tour might offer an exciting adventure and an opportunity to meet new people who share a love for good food.
The price only from $36 per person
6. Myanmar Entry Visa
If you're worried about visa requirements for your trip to Myanmar, Myanmar Travel is here to help. We have a proven track record of assisting numerous tourists in obtaining visas for their trips to Myanmar. You can now rest easy knowing that your visa requirements are taken care of and focus on enjoying your vacation.
For most travelers, a visa is required to enter Myanmar. However, the process of obtaining a visa is made easy by visiting a Myanmar embassy or by arranging an e-visa approval online. If you would like more information about obtaining a visa for Myanmar, please check out the link provided bellow.
7. Why should you book a private Myanmar Tour with Myanmar Travel?
Myanmar Travel offers a remarkable and individualized travel experience in Myanmar that is bound to leave a lasting impression. By booking a private tour with us, you can expect a tailored itinerary that caters to your specific interests, budget and preferences. As a local travel agent with more than 17 years of experience in the Myanmar tourism industry, we possess the expertise and knowledge to curate a personalized itinerary that will meet and exceed your expectations.
Our skilled travel consultants will collaborate with you closely to comprehend your travel requirements and expectations. With this information, we will create a private tour that takes you to the most exceptional destinations in Myanmar while prioritizing your safety and comfort throughout your trip.
Opting for a private tour with us will provide you with the flexibility to explore Myanmar at your preferred pace, choose your desired activities and experiences, and receive the undivided attention of your personal tour guide. Our local guides possess an unyielding passion for their country and are devoted to imparting their knowledge and insights to you, delivering an exceptional and genuine travel experience.
When you book a private tour with Myanmar Travel, you can enjoy the flexibility to explore Myanmar at your own pace. Also handpick the activities and experiences you want and benefit from the full attention of your personal tour guide. Our team of local guides is deeply passionate about their country and is committed to sharing their extensive knowledge and insights with you. They will ensure that you experience Myanmar in an authentic and unique way, creating memories that you will cherish for a lifetime.
In addition, our private tours are intended to offer you a more profound comprehension of Myanmar's culture, history and people. We will take you beyond the usual tourist spots to discover hidden gems and local communities that are not accessible on a group tour. With our tailored private tours, you will gain an immersive experience and a unique perspective on Myanmar that will leave you with unforgettable memories.
At Myanmar Travel, we firmly believe that every traveler deserves a personalized and genuine travel experience in Myanmar. That's why we are dedicated to delivering exceptional service, top-notch accommodations, and unforgettable experiences that will surpass your expectations. Don't hesitate to book your private tour with us today and allow us to exhibit the finest of what Myanmar has to offer!
Myanmar Travel Advice & Safety
We understand that you may have concerns about the safety of traveling to Myanmar. However, please rest assured that while there are still some areas in Myanmar where conflicts occur, they are in remote locations far away from tourist destinations. Our guests continue to enjoy their trips, and we take every precaution to ensure their safety. We only permit our guests to visit secure areas, and they must obtain a travel permit issued by the government. Moreover, we always provide a private tour with a knowledgeable guide escort to accompany you, ensuring that you have a secure and pleasant experience. We take the safety of our clients very seriously, and we will do everything in our power to guarantee that you have an unforgettable and hassle-free journey in Myanmar.