Best things to do in Bagan (Myanmar)
Bagan is an ancient city, one of Southeast Asia's most incredible archaeological sites and awarded UNESCO World Heritage Site. This is one of the must-sees whenever traveling to Myanmar and becomes the foremost attraction for the country's tourism industry. It is home to over three marvelous thousand temples, pagodas, and stupas also.
Most of the first time visitors would ask, so which temple I should visit among these 3 thousand ones? And things I should do in Bagan? How long should I stay?
This article, I will share to you my own travel experience of Bagan.
1. Explore pagodas/ temples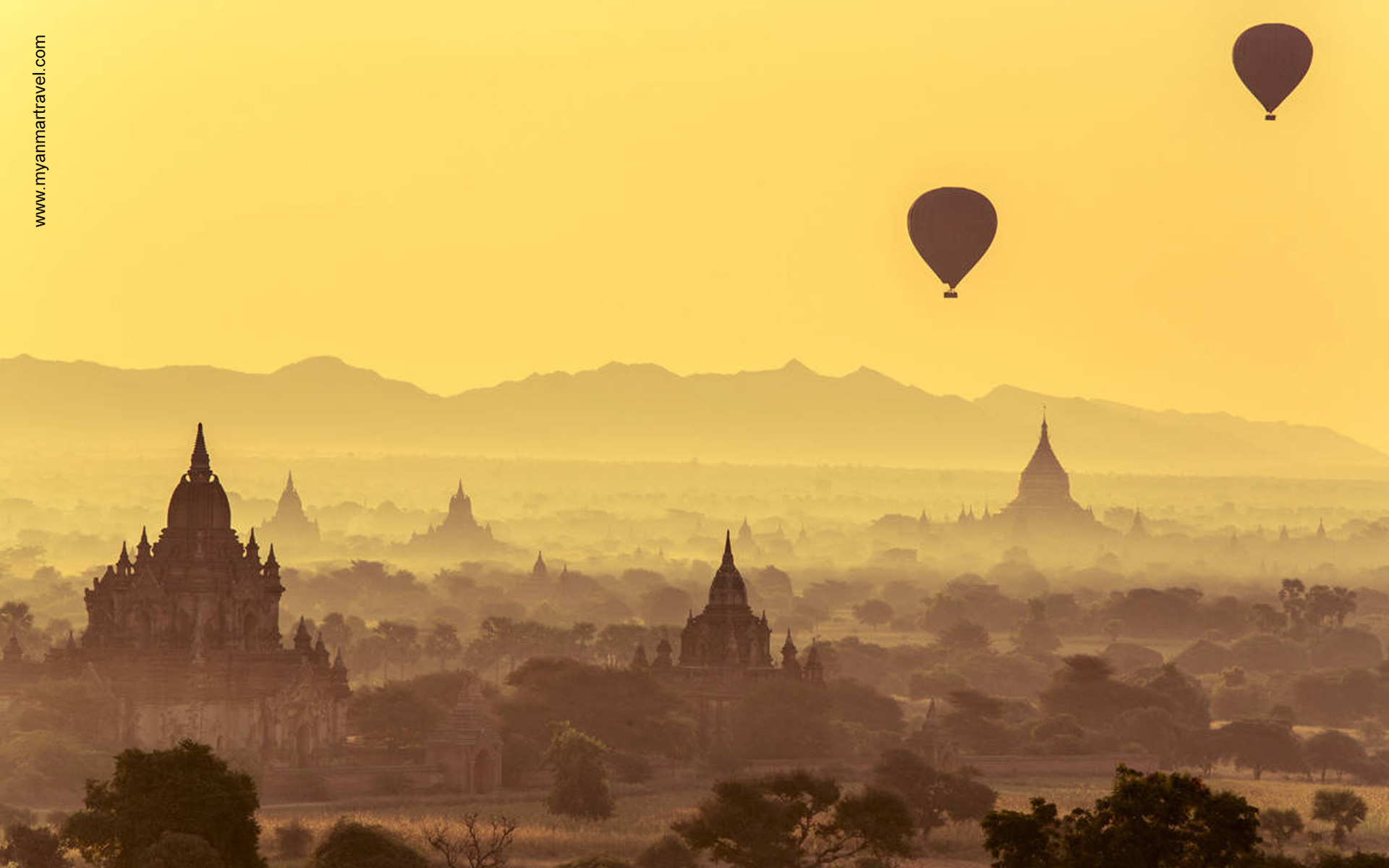 Shwezigon pagoda
Located close to Nyaung Oo which is known for one of the oldest and most impressive monuments of Bagan. There is a beautiful bell shape structure with golden color most of the site, it was a result of more than 3000 kg of  Gold leaves plates covering it. This place is an important pilgrimage site for Buddhists and is also held festival during the 9th month of the Burmese calendar (December) attracts thousands of devotees. In the evening, the pagoda is wonderfully illuminated by spotlights that give the place a mystical atmosphere. Just visit this site and don't forget to take your photos with this great pagoda.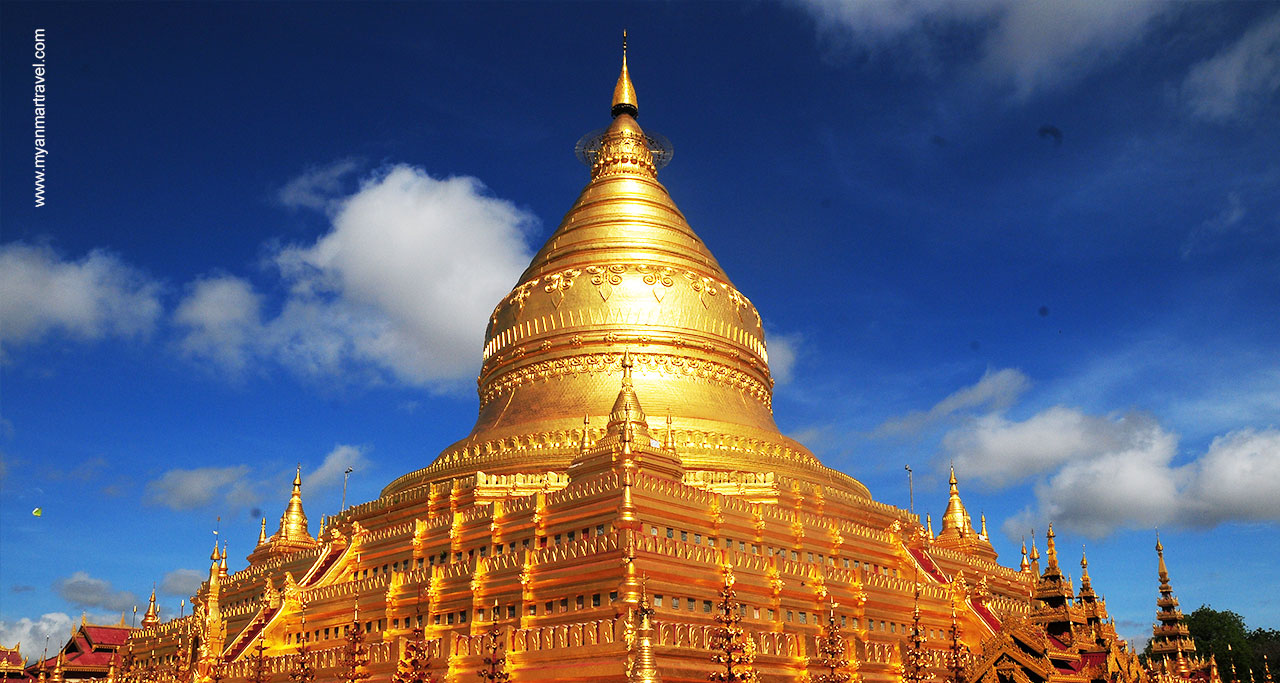 Ananda temple
It is considered to be the most architecture, holiest temple in Bagan. Most pagodas in Bagan are the quite same style, however, this one has the most different point in comparison with the remaining pagodas are there four 9½ meter tall standing Buddha images at four corners with gold leaf decoration. During earthquakes of 1975 and 2016, Ananda suffered considerable damage but has been restored. It looks stunning in the light of the setting sun. A local Burmese will happily tell you all about them for a dollar or two. Don't miss out on this typical temple in your itinerary.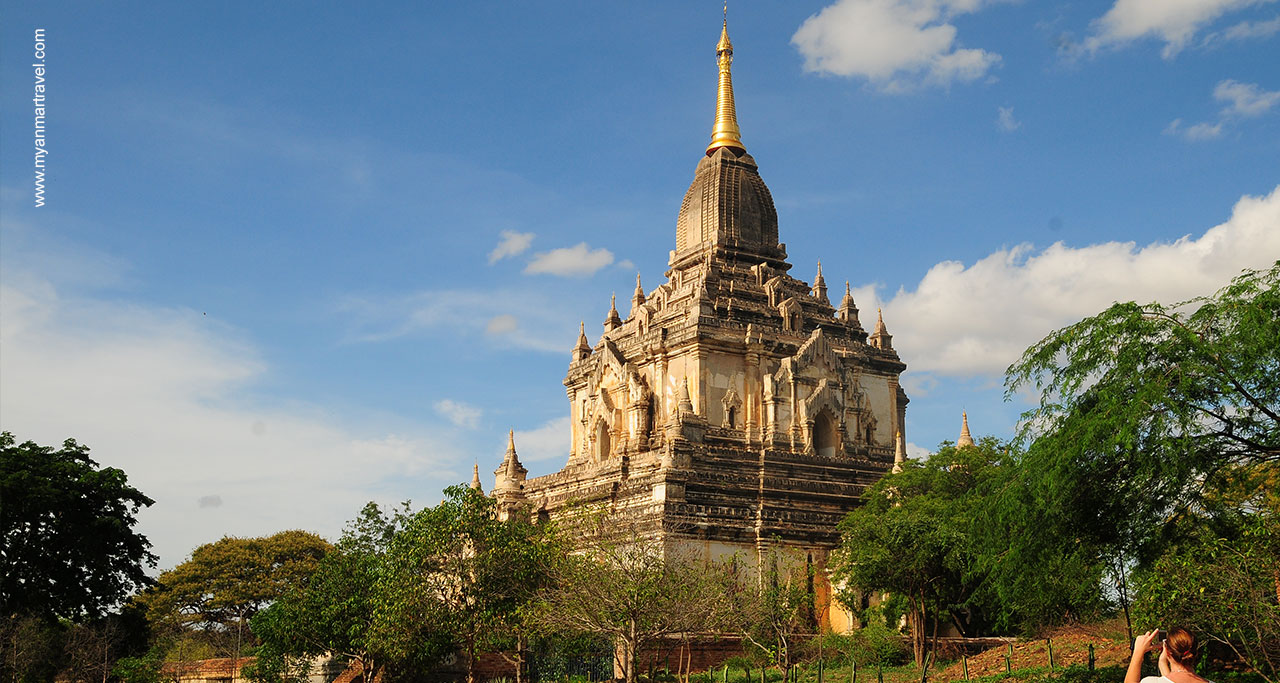 Thatbyinnyu temple
with the height of above 60 meters, it is the award for the tallest temple in Bagan. A large building, with seven eastern terraces and arched corridors inside. It is considered as the most favorite spot as probably because the white temples make such a change to all the brown buildings surrounding.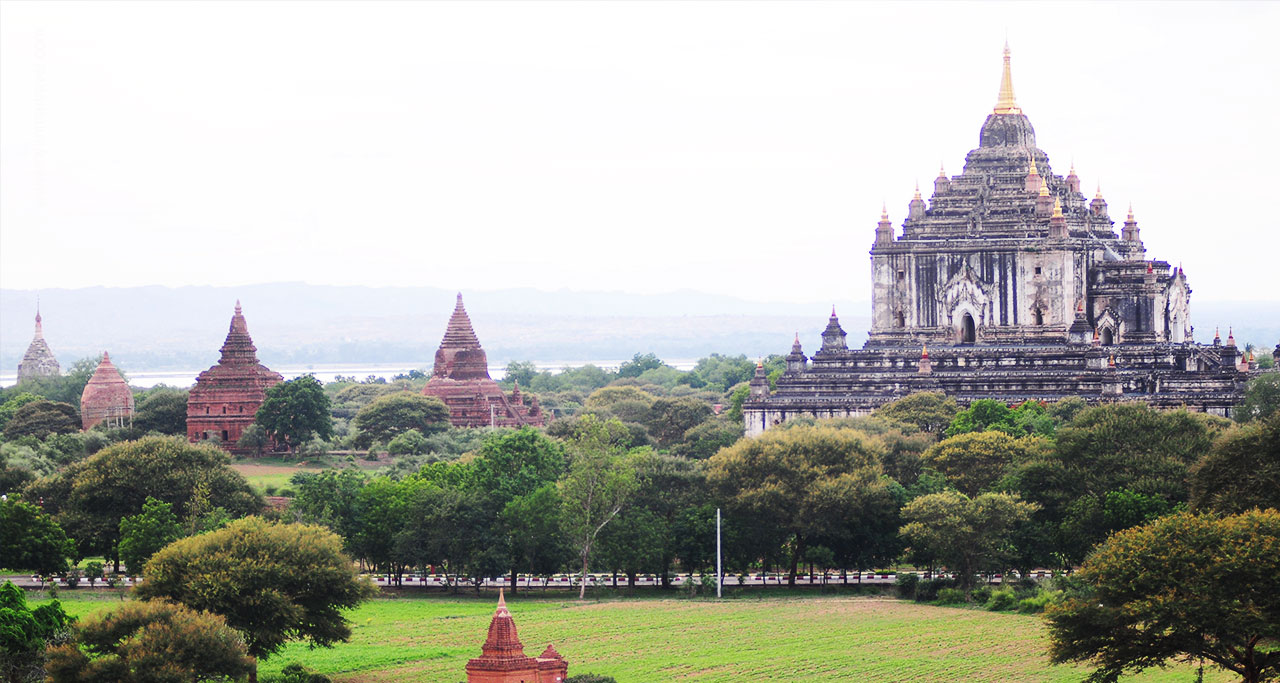 Dhammayangyi temple
The largest monument in Bagan which has unique for its pyramidal shape. It is thought that King Narathu built Dhammayangyi Temple around 1170 to atone for the grievous sins of assassinating his father, brother, and wife. It has a similar construction to the Ananda Temple. This one is really worth visiting contrast with the other nearby. While the other says about beauty, decoration, or worship then Dhammayangyi is taking of power and dominance.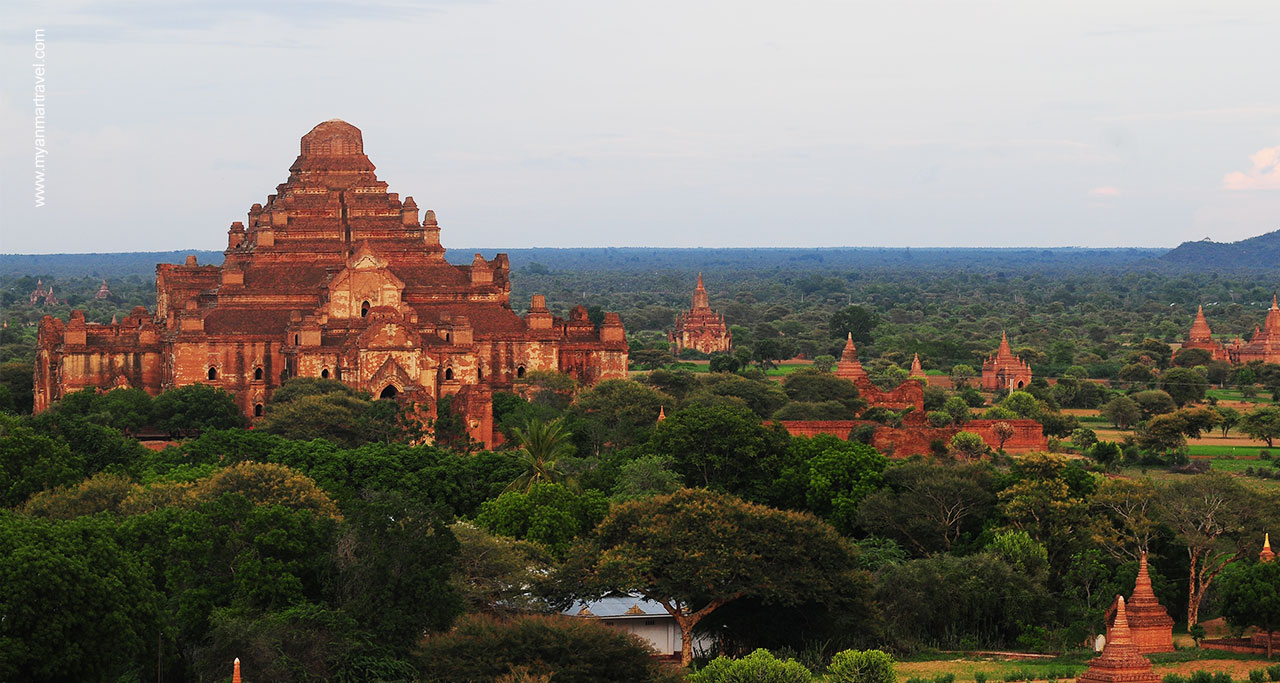 Sulamani temple
It is one of the most visited temple in Bagan. It was built by red-brick through a gateway and bring you a strange feeling than the others site once entering.
The temple has a meditation monument. There are many ink words and impressive painting on the wall, makes it an amazing architecture style.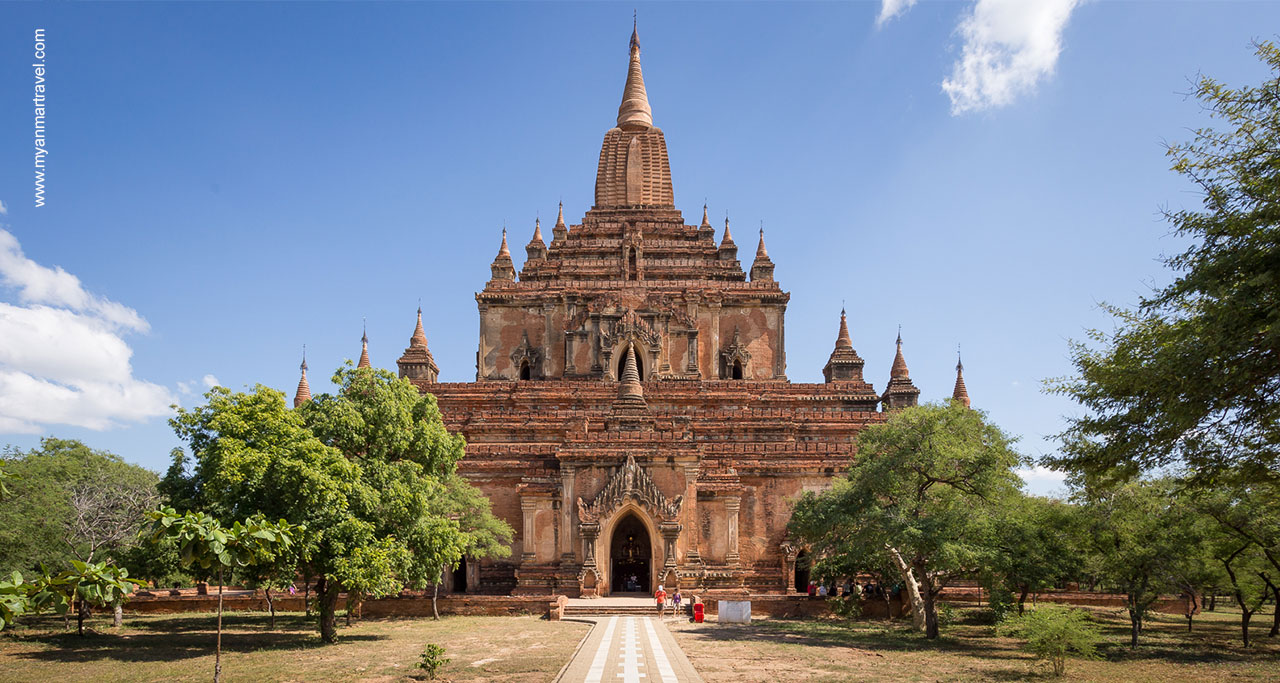 Mount Popa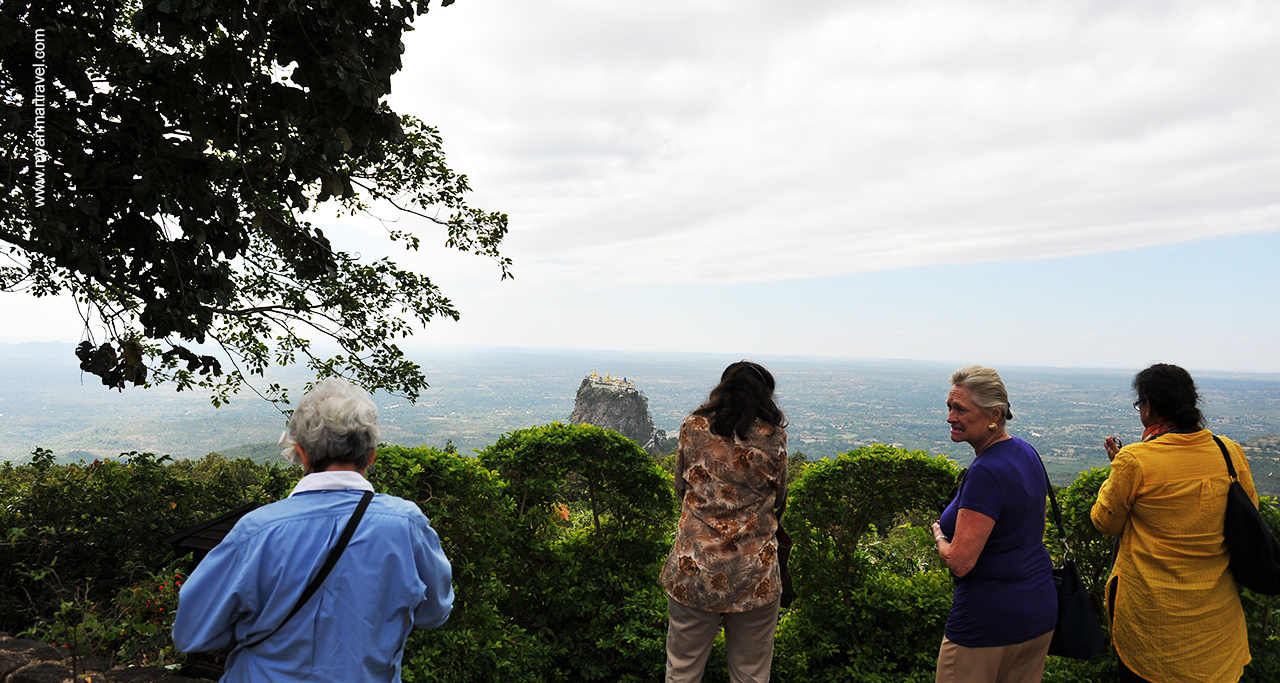 It isfar 58kmand takes one-hour driving from Bagan. To reach the summit you must climb the 777 steps, though ascending in the shade: the view from the top is worth it. Pilgrims have been visiting the shrine for over 700 years and it is one of the most fascinating places in the country.
Above are the most highlight pagodas/ temples in Bagan. There are lots of pagodas more which are not mentioned here for an example: Wetkyi In Gubyaukgy, Htilominlo temple, Mahabodi pagoda, Manuha temple…. All are great and each has its own beauty. You should visit about 4-5 ones per day then combine with other activities, which is the most suitable and enough time for relaxing during the trip.
2. Hot Air Balloon
– Operating from October to end of March.
– Places: Bagan, Inle Lake, Mandalay & Ngapali.
– Companies name: Balloon Over Bagan, STT, Oriental ballooning Myanmar, Golden Eagle.
– You need to wake up in the early morning to take part in the balloon riding. The flight normally lasts 45 minutes to one hour, or longer depending on the wind. You will see Bagan waking up in the morning: many temples in the distance and get a spectacular aerial view of Bagan. Sometimes you may fly over villages and see people on their early morning rounds, feeding their animals; or going to market. It is an amazing and interactive experience.
3. Cooking class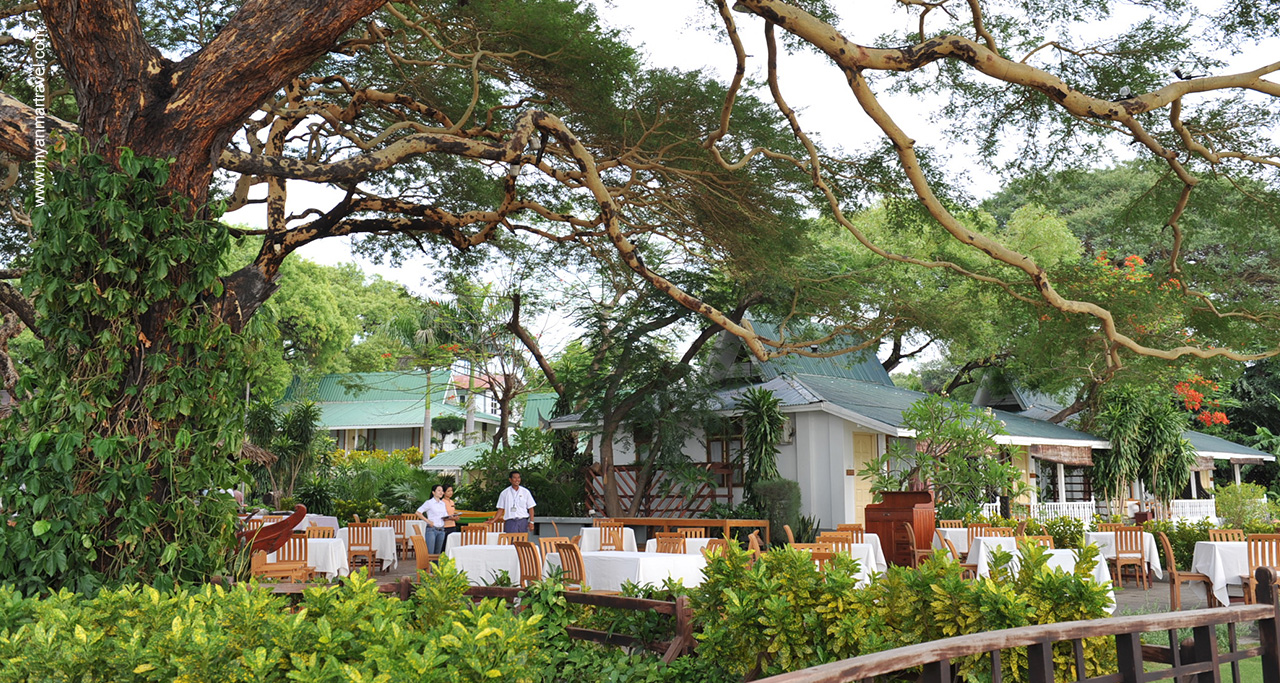 – There are some cooking classes which are famous and popular for tourists: Pennyworth cooking class, Golden Ladle cooking class, Acacia cooking class, Myanmar cooking class…
– Their purpose is to introduce not only Burmese food but also all the culture, lifestyles and of course dining is an important part of social life.
– You will be welcomed by the host, having time to chat and knowing everything about the local food for a half day. Going to the local market to buy the ingredients then back to their house to prepare the dishes. They use traditional techniques, local organic ingredients. Finally, enjoy everything that you'd prepared. The food is surely a delicious and great experience for you ever.
4. Explore local market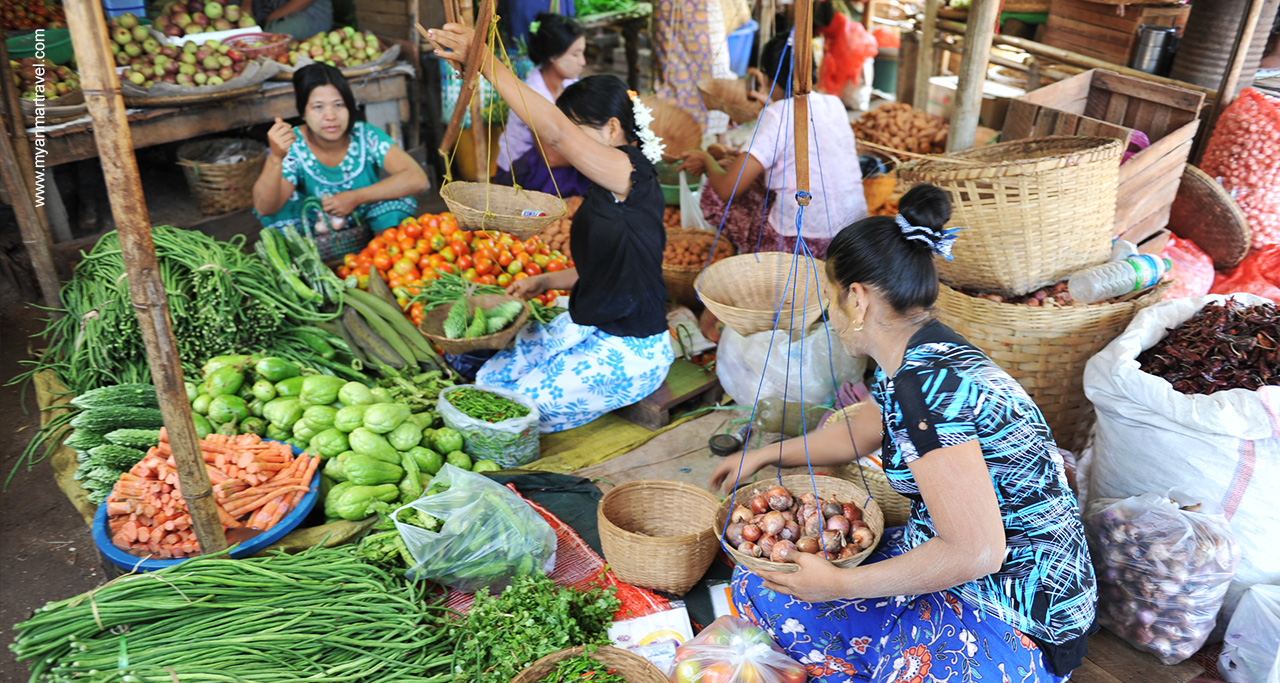 – If your passion is all about the rustic, natural so visiting the local markets will meet your interests in the right way.
– Don't miss out on one of these authentic local markets in your itinerary: Nyaung Oo Market, Mani Sithu market, New Bagan market…
– You can find all the famous items in the region ranging from the traditional longyi to other kinds of clothes or many kinds of food. Or buying souvenirs (bargain is a must) and get a real taste of Myanmar as looking at every type of vegetables, meats, fruits… all are worth a visit.
5. Visiting by bicycle/ e-bike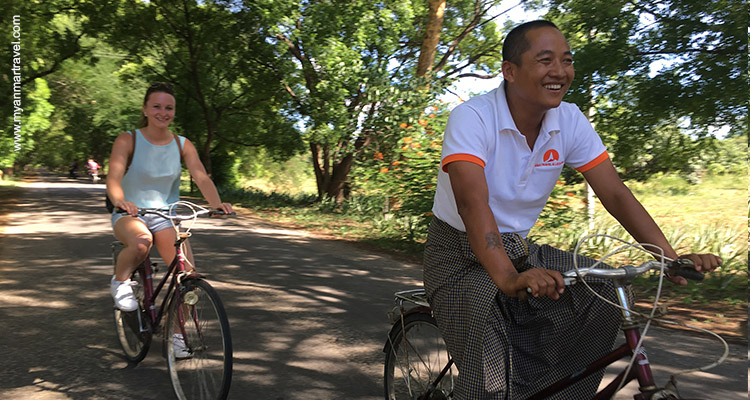 Biking is suitable for those who loves physical works and enjoy Bagan in the slow pace. Have fun and stay active as exploring the villages and learn more about the local life.  See Bagan and countryside of Myanmar from the back roads. Lots of adventurous experience is waiting for you and your friends to discover.
E-Bike: There is more comfortable option to discover Bagan on e-bike.  Just relax and visit any corner of Bagan in your own way. Our professional tour guide will lead you in the most unique route and enjoy the best moment if his home town.
Note: This travel type is subject to change and be flexible due to the weather condition. For more information, please contact Myanmar Travel consultant before the trip.
Read: Where to stay in Bagan
6. Wake up early for the sunrise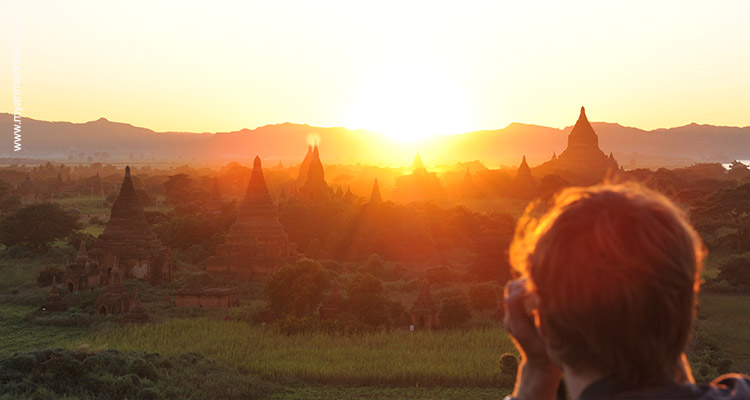 – You are expecting nice photos with the best view and without crowded people. Just wake up early at about 04:30 am, watch the sun come up and you will take the most scenic and sights around Bagan. Snap photos as your interest and our tour guide will help you position yourself for the best shots.
7. Boat sunset over the Irrawaddy River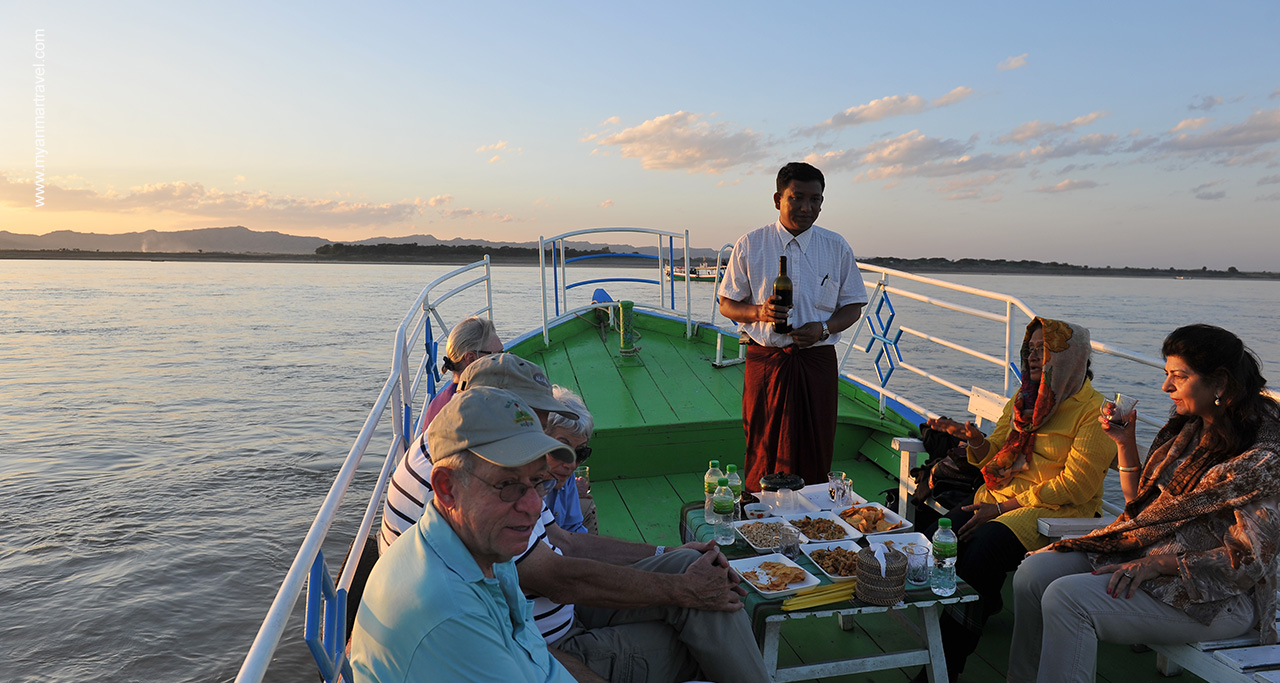 Let's join the boat sunset over the Irrawaddy River, it will be perfectly ideal and bring you a great feeling.
Enjoy a private boat trip at about 05:00 pm in 45 minutes before the sunset to catch it going down behind the mountains. Onboard cocktails and snacks will be served during sunset.
Bagan is an absolute should be in the list when you plan Myanmar visit. Just come and travel with Myanmar Travel, let us design the most suitable program with all the best things in this ancient city for you.