Top 10 Famous Attractions in Myanmar
Myanmar is a rich country of culture, history, and traditions. In recent years, Myanmar has been one of the hottest travel destinations in Southeast Asia. Her beauty attracts millions of travelers who love to explore the untouched nature and long history tradition with ancient pagodas. There are a lot of fascinating places throughout the country waiting you and your friends to discover. Just check out the short list of top 10 famous attractions in this golden land.
1. Shwedagon pagoda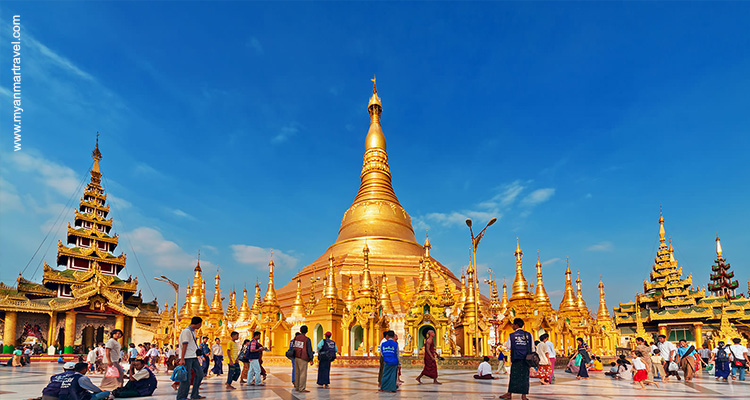 Shwedagon Pagoda is the most sacred Buddhist pagoda and no sightseeing is complete without a visit to this fabulous pagoda. It is over 2,000 years old, 100-meter tall gilded stupa with more than 4,500 diamonds on top of the stupa. Due to the size is massive so the pagoda can be visible from every corner of the city. It is called "Golden Pagoda". The golden beauty of pagoda is spectacular at dawn or sunset and this is one of the unmissable visiting in Yangon.
See more: Things to do in yangon
2. Golden Rock or Kyaikhtiyo pagoda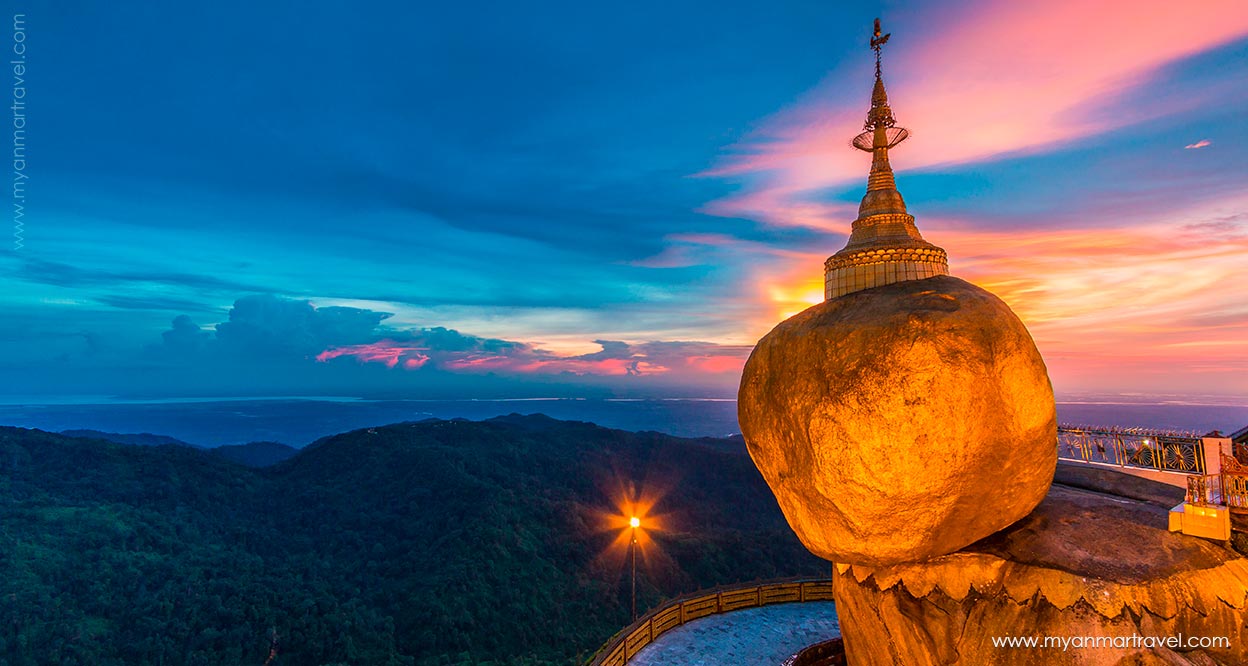 It is located 160km from North East of Yangon. This one is considered as one of the most outstanding pagodas as its position. A massive boulder 7½ meters high hanging over a cliff provides for an incredible sight. The rock balances on the edge of a cliff and it is like to be fallen anytime while the touchpoint is very small. With its unusual position, it is believed that the boulder is protecting by a strand of hair from Buddha. By anyway, this place is an important pilgrimage site for Burmese Buddhists.
3. Bagan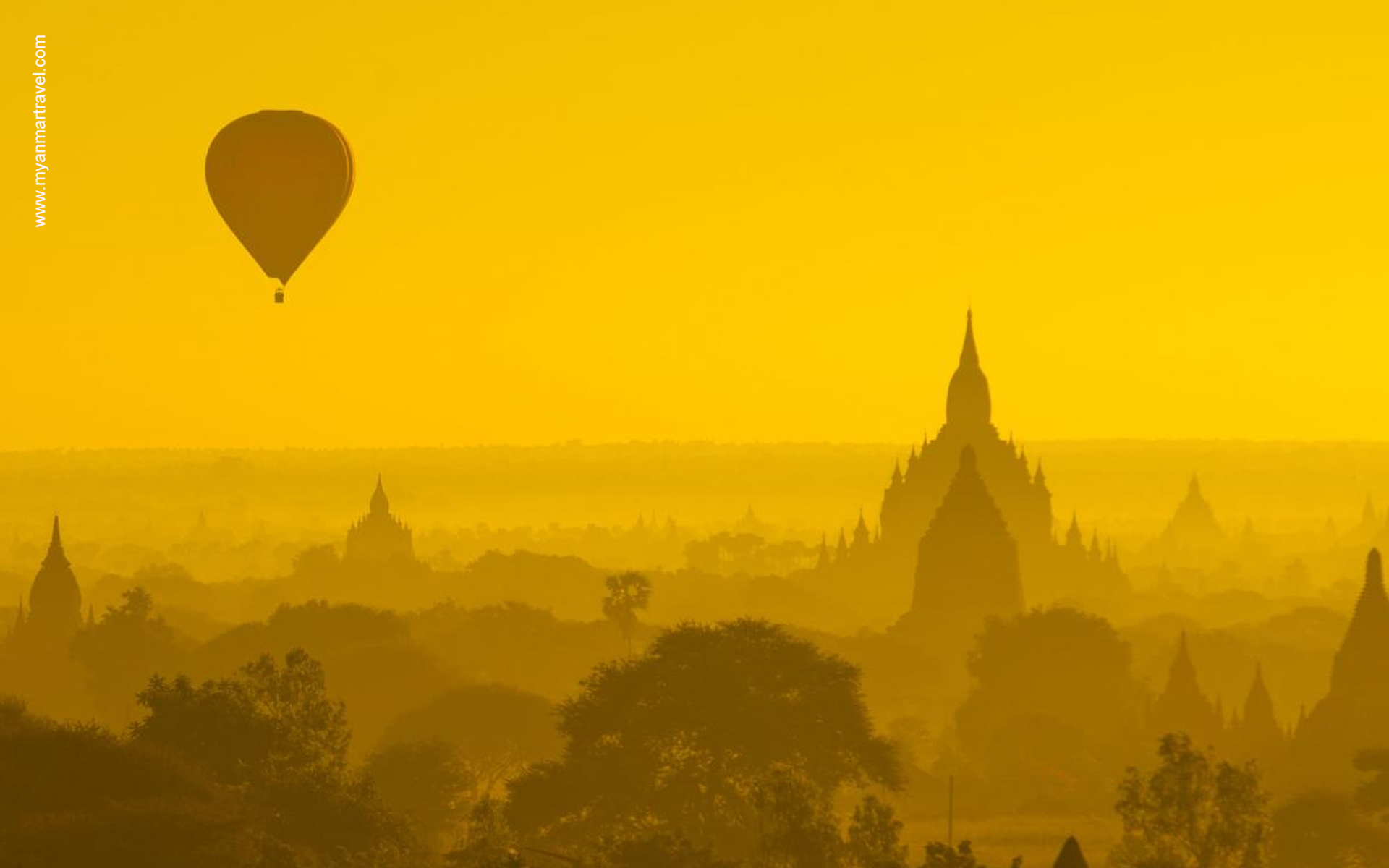 Bagan is an ancient city, one of Southeast Asia's most incredible archaeological sites, and awarded a UNESCO World Heritage Site. This is one of the must-sees whenever traveling to Myanmar and becomes the foremost attraction for the country's tourism industry. It is home to a marvelous thousand temples, pagodas, and stupas also. This is the top attrition of Myanmar.
4. Mount' Popa
It is far 58km and takes one-hour driving from Bagan. To reach the summit you must climb over seven hundred steps, though ascending in the shade: the view from the top is worth it. Pilgrims have been visiting the shrine for over 700 years and it is one of the most fascinating places in the country.
Mount Popa is a popular day trip from Bagan.
5. Inle Lake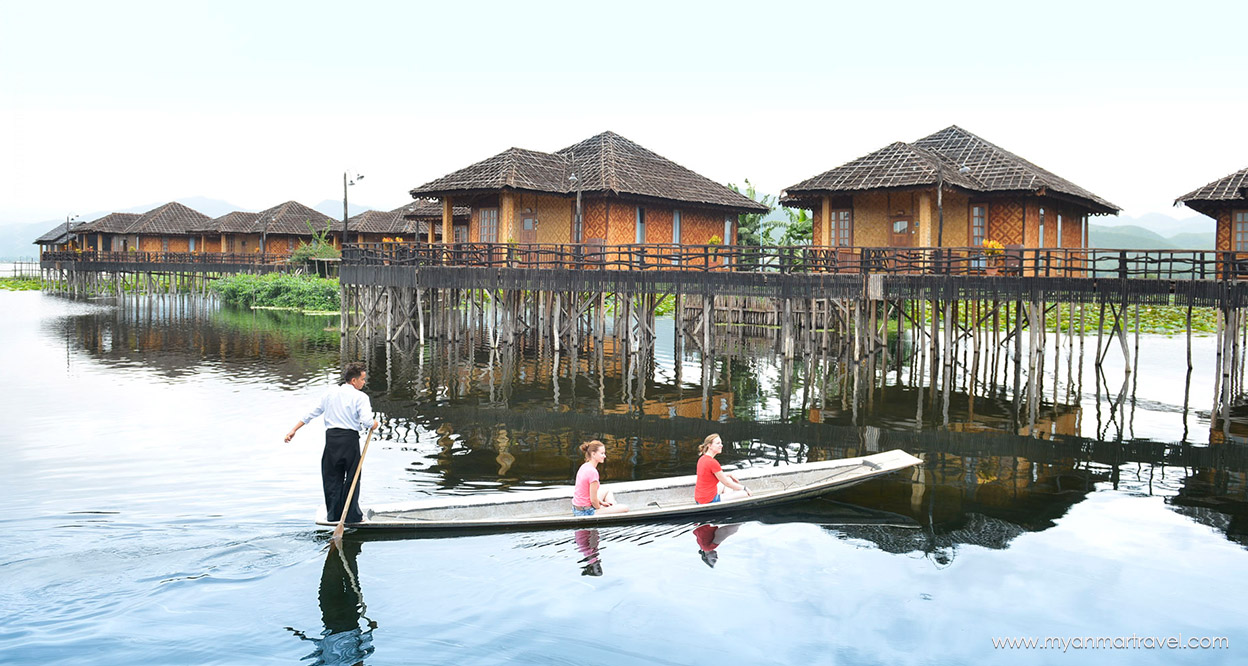 Myanmar is famous for Buddhist pagodas and temples, if these thousands of pagoda is not your favorite things to see. Let's visit Inle Lake and join the boat trip, it will be perfectly ideal and bring you a great feeling. Inle Lake is the second largest lake in Myanmar, which is 900m above sea level, and is home to unique one leg rowing Intha people. There are some interesting activities here like motorboat riding, kayaking, seeing one-leg rowing fishermen, cooking class, visit floating organic garden or visit the local market. Inle Lake is a great place to find tranquility and relaxation while in Myanmar
6. Shwenandaw Monastery or Golden Palace monastery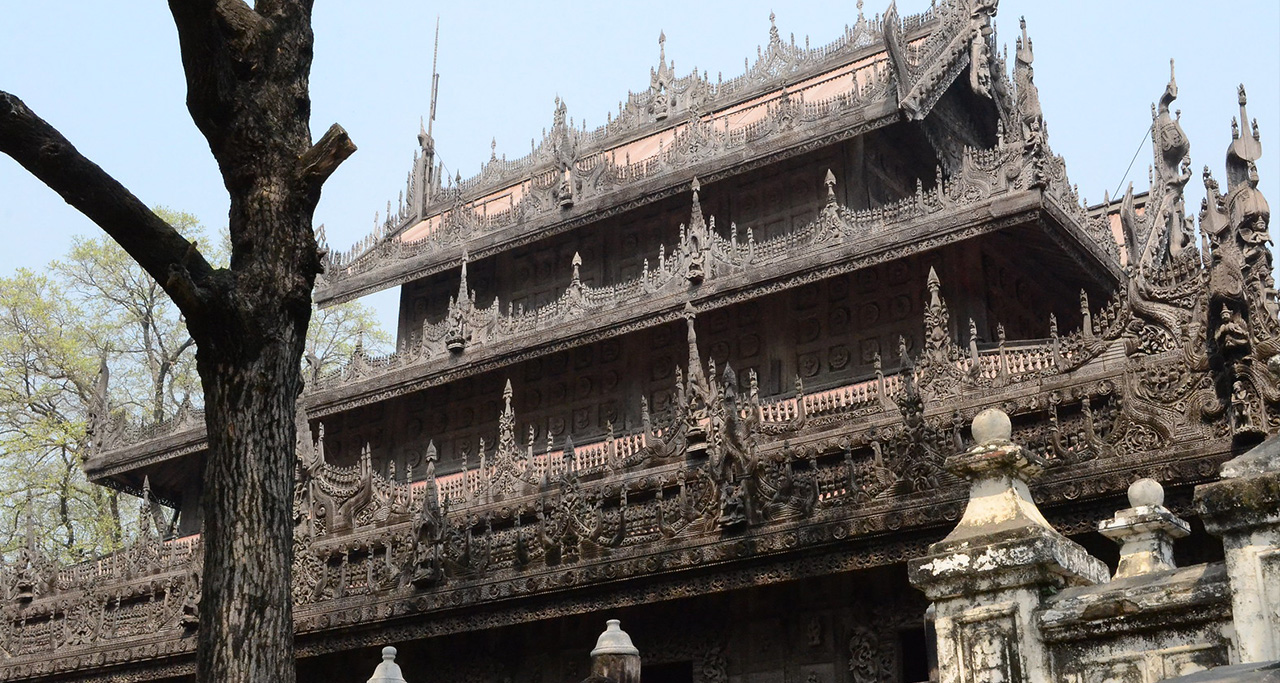 Shwenandaw monastery was built by King Mindon in the mid-19th century. It is the most significant of Mandalay's historic buildings as it is considered the only surviving golden monastery of the Royal Palace. The architecture is one of the finest examples of the quality of Burmese teakwood carving craftsmanship. This is definitely worth seeing once going to Mandalay.
7. Ubein Bridge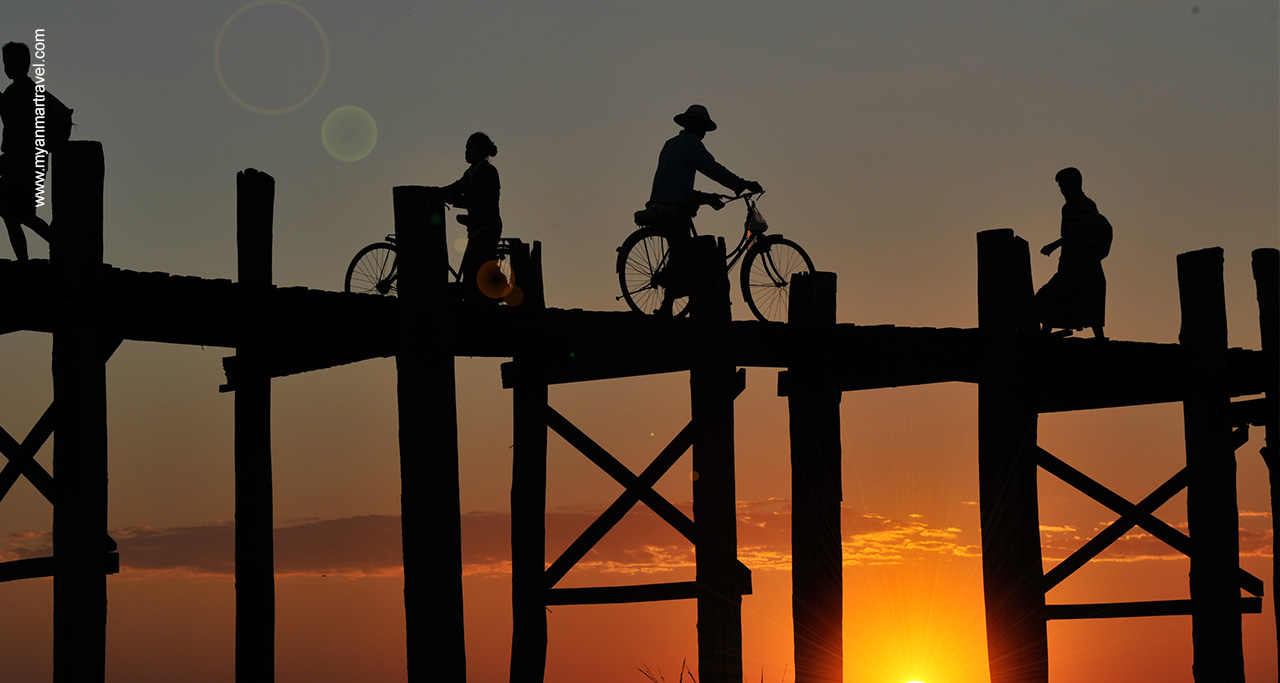 The legend U Bein bridge is the longest and oldest teak-wood bridge in the World. The bridge is over 150 years old, however, it still remains a beautiful and popular place for tourists who love to see sunrise and sunset. The construction of this bridge related to the amazing Mandalay Palace by King Mindon and tour guide of Myanmar Travel would provide you a nice source of information when showing you the bridge.
You can take a leisure walk about 30 minutes to the far end of the bridge then walking back. Or taking a local boat tour with some cocktail to see around the bridge, which is also a great idea. This is on the top of attraction in Myanmar for both leisure tourist and photographers.
8. Hsipaw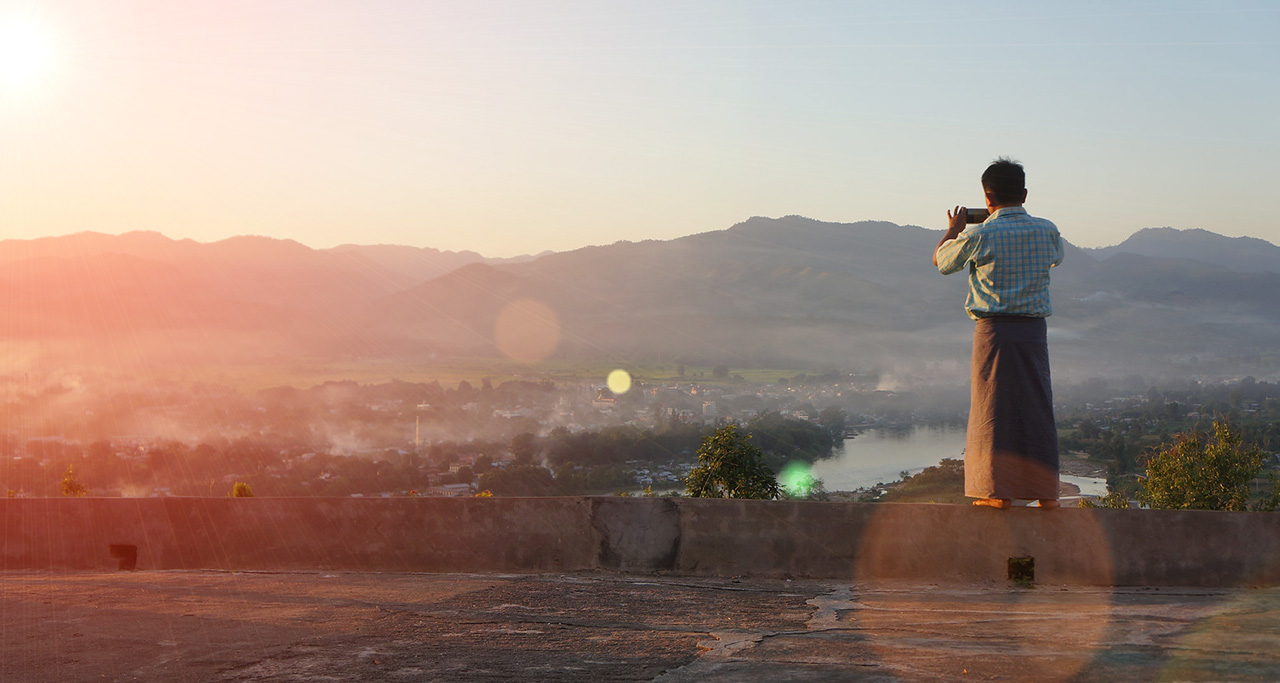 If you are interested in trekking in a remote area with less tourist so Hsipaw or Thibaw is definitely the right option for you. It is known for its gorgeous scenery, surrounded by hills & mountain ranges where you can climb, trek and look over the countryside from distance. During the walk, we will see the fruit plantations, pineapple, papaya, and oranges farm. A boat trip along the Dothawaddy river is also a perfect choice, enjoy the nice scenery with the mountains around, beautiful valleys, and fruit plantations along the river.
9. Goteik Viaduct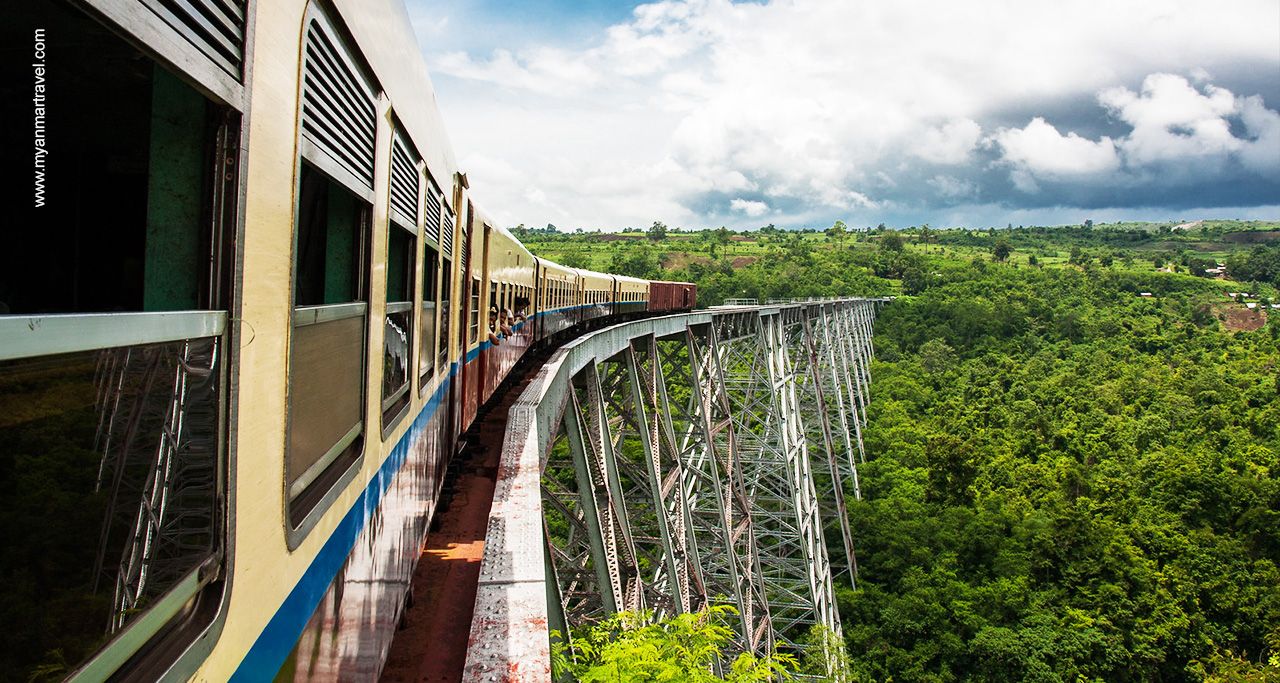 Goteik Viaduct is a very popular site for visitor travel between Mandalay and Hsipaw, it is once known as the highest viaduct in the world. Wonderful landscapes can be seen through the train window and the views over the Goteik bridge are amazing. The train stop at several stations where you can see so much about Myanmar culture and local life. The train ride allows you to meet local selling food and drinks both onboard and at the stations where the train passes by. It is really an experience & worthwhile for going.
10. Ngapali beach
Ngapali beach is an incredible undiscovered beach in Myanmar and is one of the most favorite beaches in Asia. The beach is sandy white, clean, palm tree-lined coast and fantastic for walking and running. You could join in some of the water sports here like snorkeling, scuba diving, local fishing boat, sea kayaking… You are recommended to visit this beach from the middle of Oct to April of the next year, the rest of the time during the rainy season, Tourism of Ngapali is sleeping and may be waiting for you to come and wake her up.