Things to do in Ngapali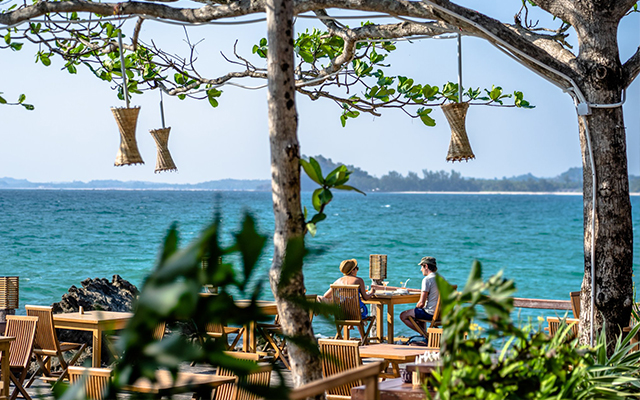 Ngapali becomes more popular to visitors worldwide to Myanmar for exotic beach beautiful sunsets, Sandy beach with palm trees and clear ocean. Many travelers often plan few days at the end of their Myanmar holidays for beach relax before flying home.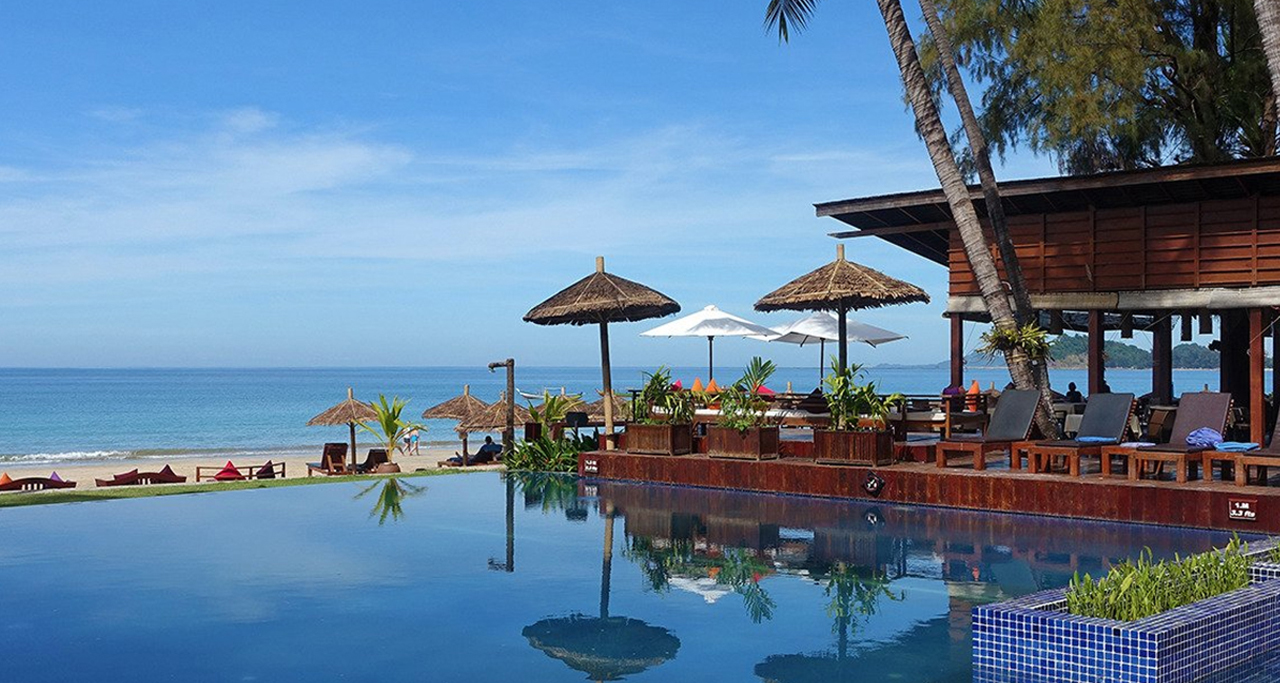 The accessibility now is much better than it was in the past. You could reach to Ngapali by driving or flight. There are 5 local airlines (Air KBZ,  Myanmar National Airways, Golden Myanmar Airways, Mann Yadanarpon and Air Thanlwin) provide air services to Thandwe about four miles from Ngapali beach. You could have other option by 16 hour drive with air-con bus or  11 hour by private car.
So what attract people to Ngapali beach?
1. Water sports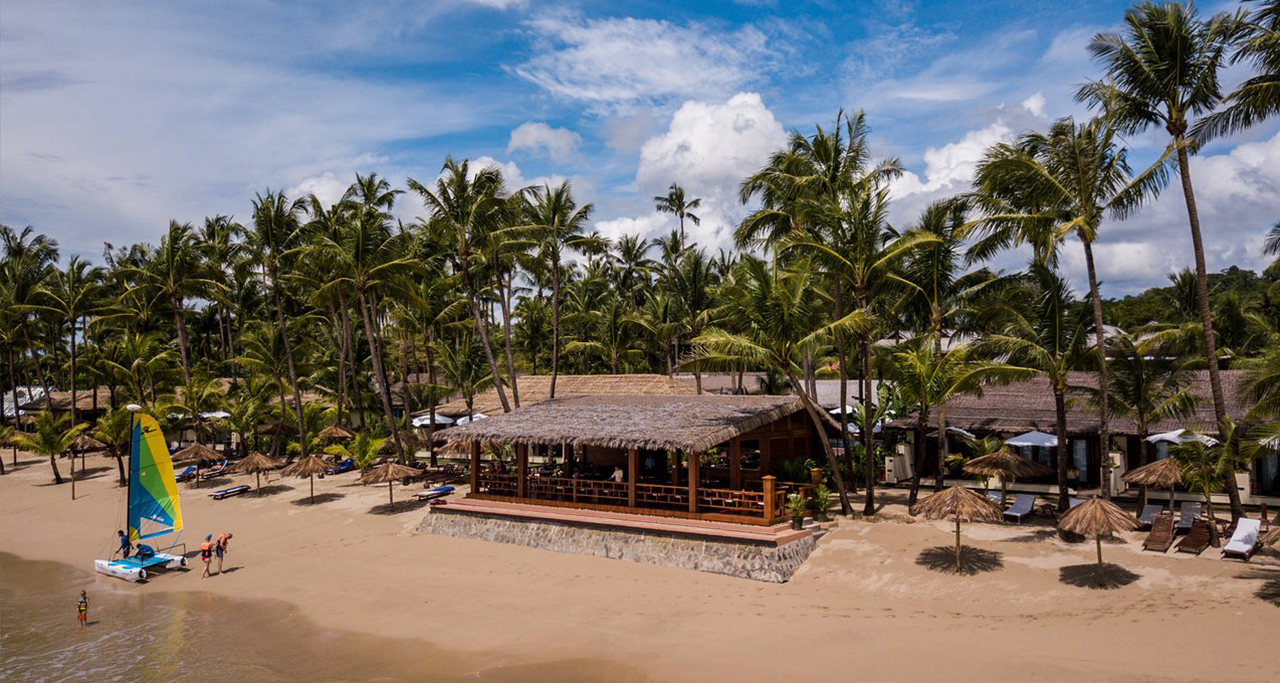 Ngapali is the best developed beach in Myanmar. However, the water here is still clear and unpolluted. So this is the perfect place to get under the water and check out the tropical marine life. There are different kinds of water activities travelers can find as snorkeling, scuba diving, kayaking, and fishing. Snorkeling seems to be the most popular one.
The waters around Pearl Island are widely said to be some of the prettiest in the area. You can take a boat out to the island, anchor a little way off shore, then spend the rest of the day snorkeling or scuba diving which will let you take in a plethora of colorful species of fish and even the odd turtle.
2. Visit Fishing Villages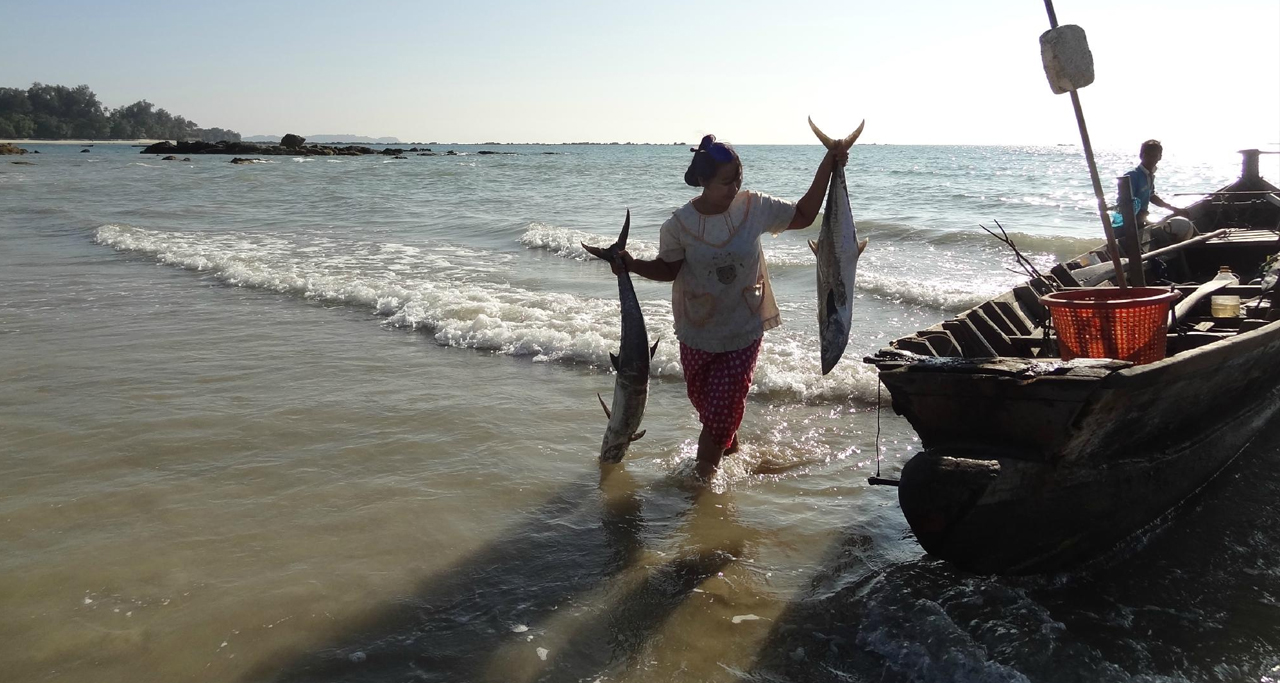 Located in the South of Ngapali, Jade Taw fishing village is a great place to explore daily life of fishermen and their family. Every night, the fishermen go out into the see for fishing (except for full moon nights) and return in next early mornings. If you come before dawn, you will have a chance to see them unloading fish from traditional boats, packing up their nets, sorting and spreading their catch on the beach to dry in the sun. Then, the fishermen return to their village and bring home the catch of the day, which is later sold at the local market or to the restaurants and hotels.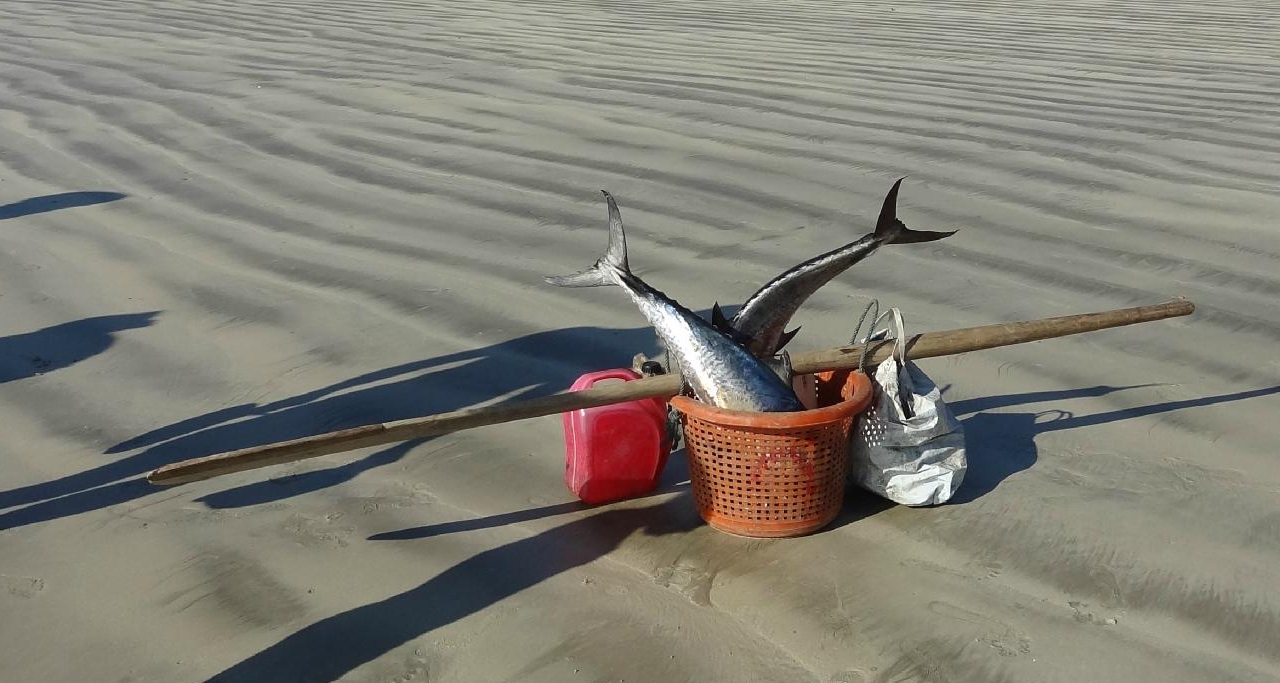 3. Visit the hilltop Buddha Statue "Tilawkasayambhu"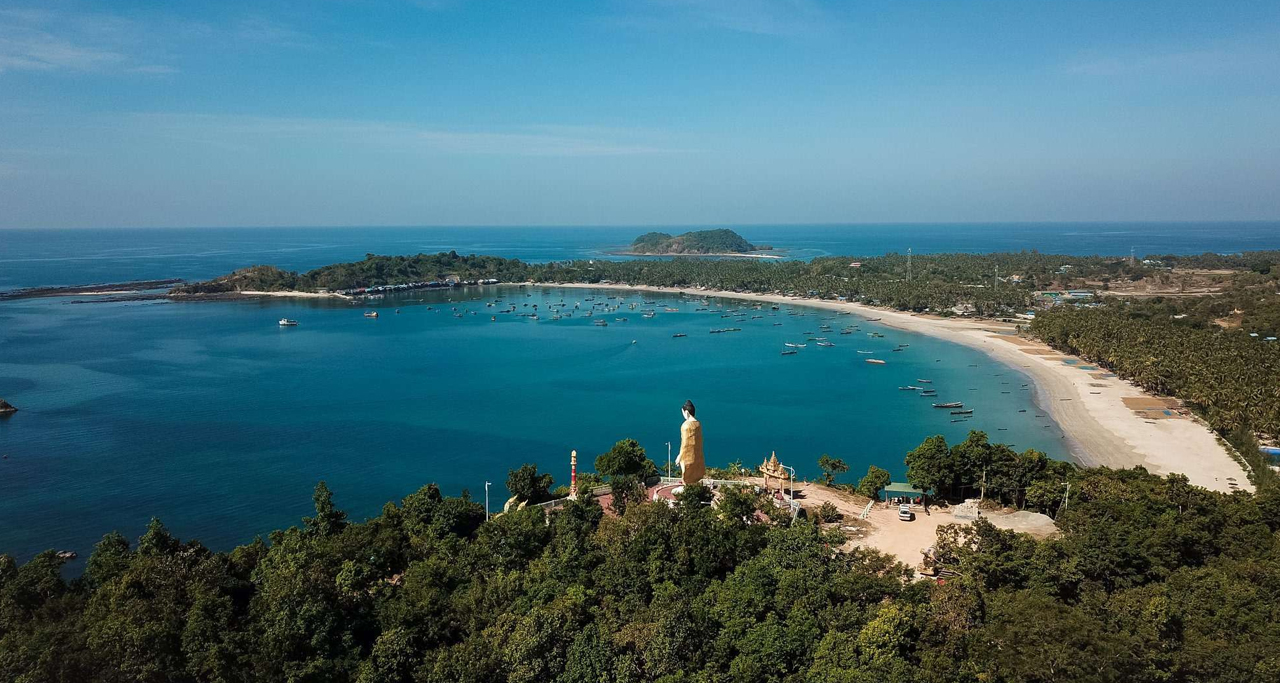 The Tilawkasayambhu statue is a must visit landmark in Ngapali. Upon you reach the top, you can get panoramic views of the ocean and the bay as far as your eyes can stretch. It is wonderful to overlook the southern bay with its tiny colourful fishing boats all lined up waiting for their next fishing trip in the protected lagoons. The giant standing Buddha Statue is a guardian for the fishing villages and in one hand you can see the Buddha hold a red pearl, a symbol of protection against Tsunamis, floods and wild waves.
However, the road conditions are not great and the last stretch is quite steep, scooters or bikes are not recommended. You had better rent a taxi.
4. Foot massage right on the beach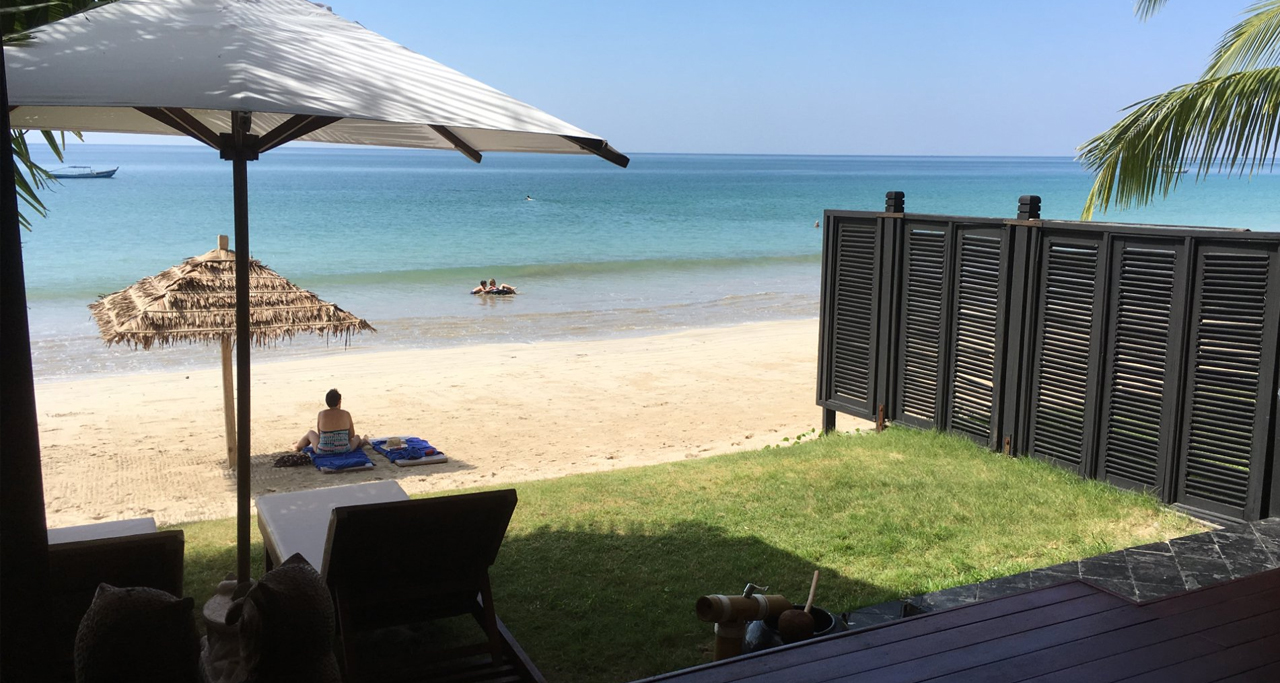 The long stretches of sand are the main draw of the Thandwe area. Most hotels and beach shack restaurants offer comfortable sun chairs and lounges to relax in. The best thing is just getting your towels and laying on the beach under the palm trees, enjoy sun and breeze. Or treat yourselves by traditional massages right on the beach is also good way to balance the life. Especially, you can get an inexpensive massage at one of the many massage shacks on the beach.
Read more : Best Beach in Myanmar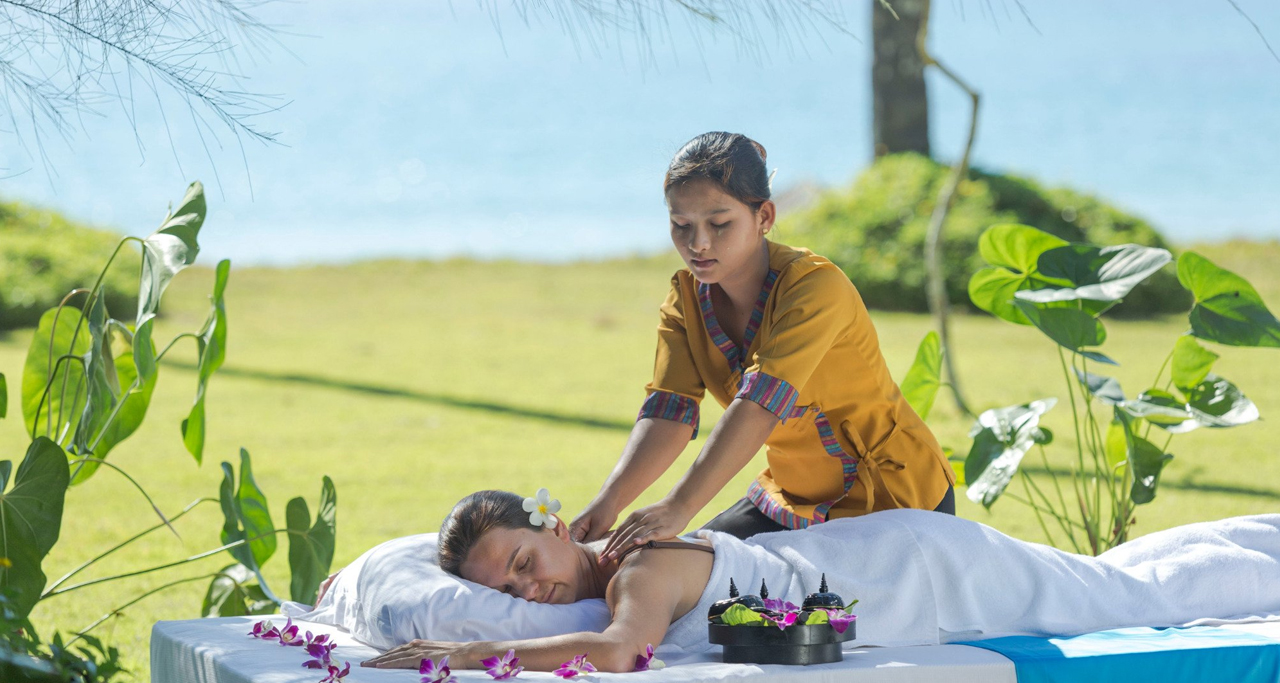 5. Beautiful Sunset
Having some drinks and snacks in beachside restaurants and bars while sun goes down is really magical experience. The dying sun paints the sky in colors of red, pink, orange, and yellow. The palm trees also cast long shadows on uncrowded beach that makes the entire experience very memorable.
6. Day catch Seafood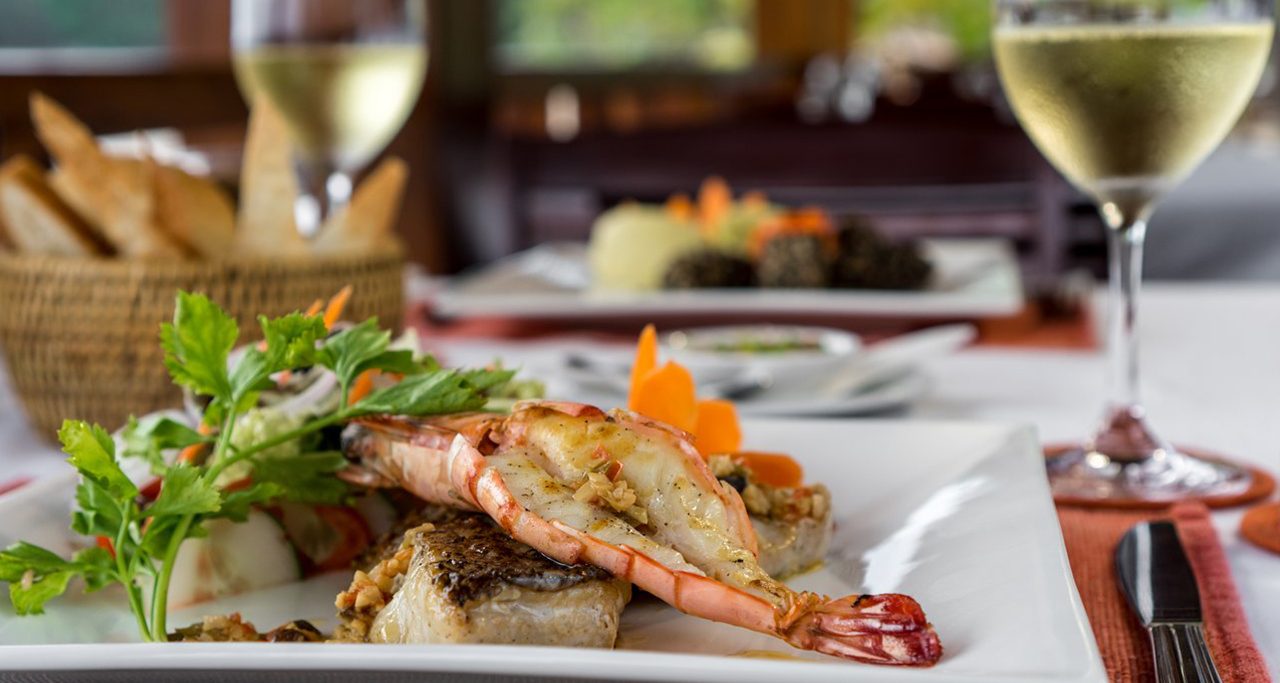 Seafood is definitely must try in any beaches all over the world. Ngapali has some great restaurants on the beach which get active in the evening. Most hotels have beach view restaurants that are open to everyone. It is simply wonderful to sit under the stars, listen to the thunderous roar of the sea, and have some grilled seafood by candlelight. On the menu, you will find delights such as crab, squid and even lobster. Most of the food is simply grilled and served with rice and a number of side dishes.
There are also dozens of restaurants, as well as art and souvenir shops, that line the main road parallel to the beach – with the biggest clutch situated towards the north end of the beach.
7. Nice Thandwe town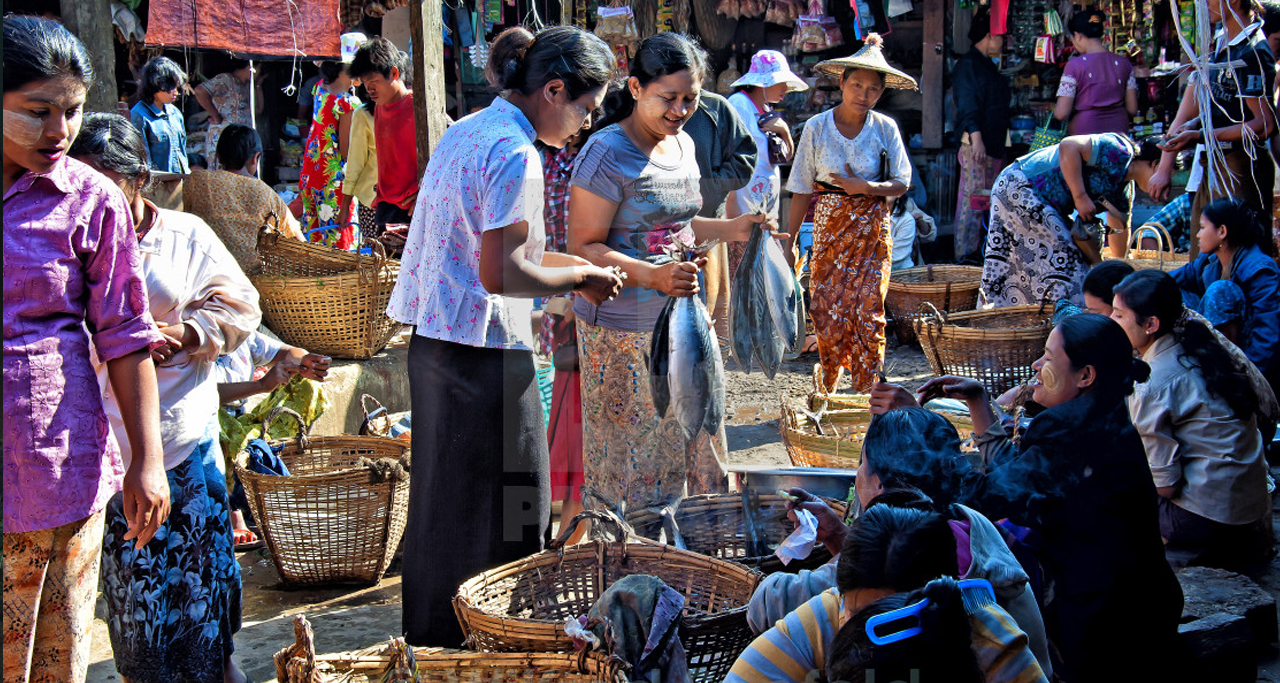 If you feel bored of water, you may travel out of downtown to visit Thandwe town. It is believed that Thandwe (Sandoway) was the capital of the powerful Arakan Empire. Visiting the town and the local market in the morning is good way to explore the Burmese way of life. The market is always abuzz with activities: merchants calling to each other, customers haggling over prices, and kids running around. You will never get bored here. And more importantly, you will find a lot of different things on sale and some good places to buy longyis (traditional Burmese clothing). This is also a good spot to pick up some local street food snacks and you will find a number of stalls selling delicious simple breakfast dishes such as bowls of bubbling noodles.
8. Take A Hot-Air Balloon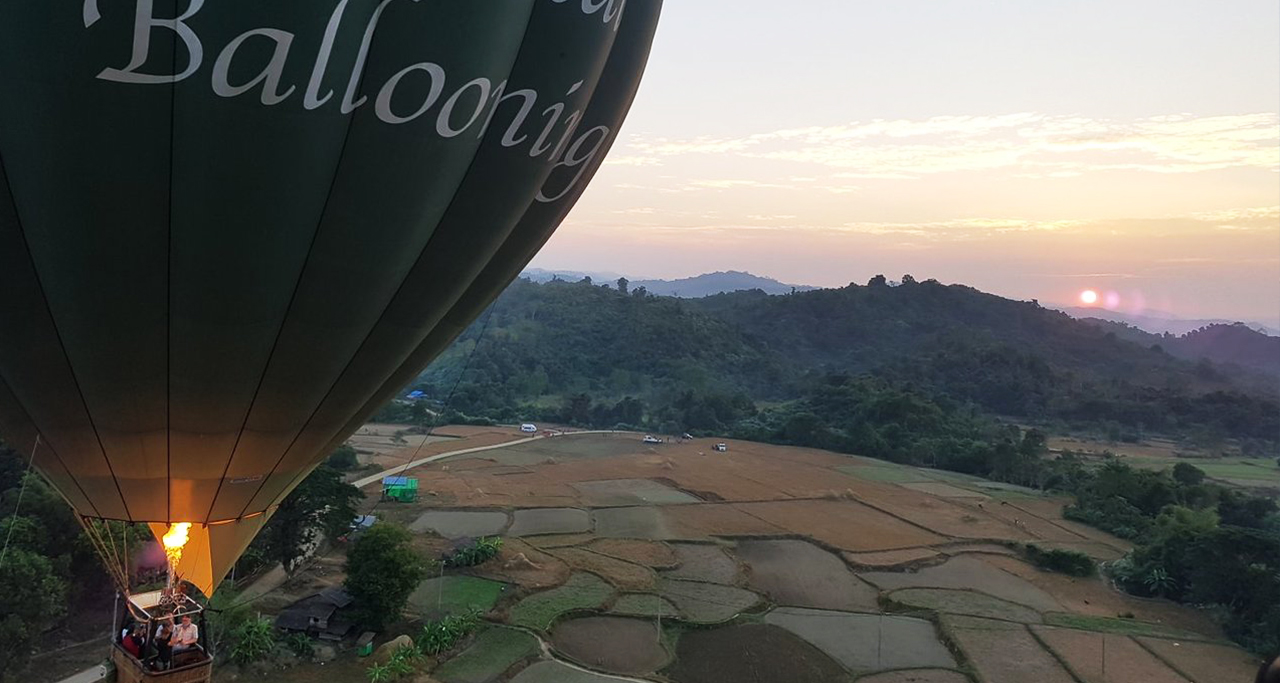 Together with Bagan, Mandalay and Inle Lake, Ngapali becomes a new destination for ballooning experience. You will have a chance to view to the unspoiled coastline of the Bay of Bengal drifting gently over untouched jungles and hills. With its natural diversity, this location offers amazing glimpses of bustling markets with friendly villagers, golden temples and pagodas and the graceful Kissapanadi river which meanders through the old colonial town of Thandwe.
Read more: Hot air balloon Bagan
Passengers need to wake early for being collected from hotel and transferred by car to the launch site. Arriving in the balloon checking point, an experienced UK-licensed Commercial Balloon Pilot will provide a comprehensive safety briefing. After that, the balloon will take off gently. The flight duration is about 60 – 90 minutes.
Price: US$ 300- 350 per person.
9. Golf in Ngapali
If you are golf lover, there is a nine-hole course in Ngapali which you can come. The golf course is located next to the ocean, between the main airport and the central beach. So you can enjoy the beautiful vistas over the water while playing. You had better come in the morning when the course looks at its best and the temperatures are cooler.
10. Photography of local life & beach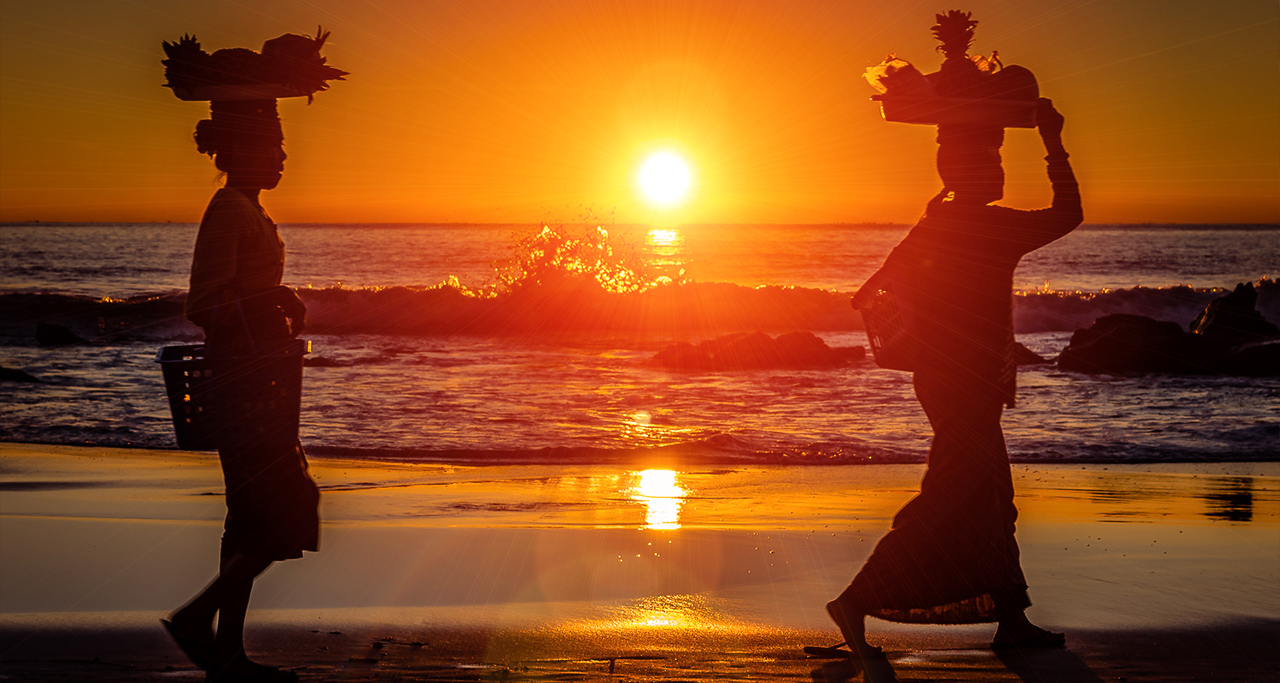 When you research about Ngapali, it can be sure that many pictures with palm trees will appear. It is such a pity you will miss a chance to photos by yourselves. It's fairly easy to find it near Art of Sand Resort. There's also a small connecting road from the main street if you ride a bike. Some of them bend forward a lot as if inviting you for a climb that attracts many tourists.
It is better to take photos in the afternoon when the sun will reach the whole palm tree, especially the moment before sunset.
See people talking about Ngapali beach after their trip
…. An absolutely stunning beach, the waters are crystal clear and blue, almost warm. The sand is fine and lots of little crabs can be found which i think is testament to the clean environment. Locals who own restaurants walk the beach very occasionally to offer business cards and to encourage you to go to their restaurants. There is no hard selling at all, and allows for the opportunity of discovering local fresh seafood. I would definitely return as this is one of the best beaches i have ever been to.
… Great beach with a lot of space, calm despite the resorts … amazing sunset… safe and with two different sides (fishing village and wild beach) … we will be back!
… It's a hidden treasure of Myanmar. You need to take a flight from Yangon or Bagan which are reasonably priced.