Nightlife in Mandalay
Mandalay is the second biggest city in Myanmar after Yangon. There are lots of things to offers with many things to do. Each day, in the late afternoon, most of visitors gather at the Ubein bridge for the magnification photo of the longest teak wood bridge in the World and after the sunset, there is another exciting nightlife. Myanmar Travel listed things to do in Mandalay after sunset and hope it is useful information when you visit Mandalay.
1. Street food & night markets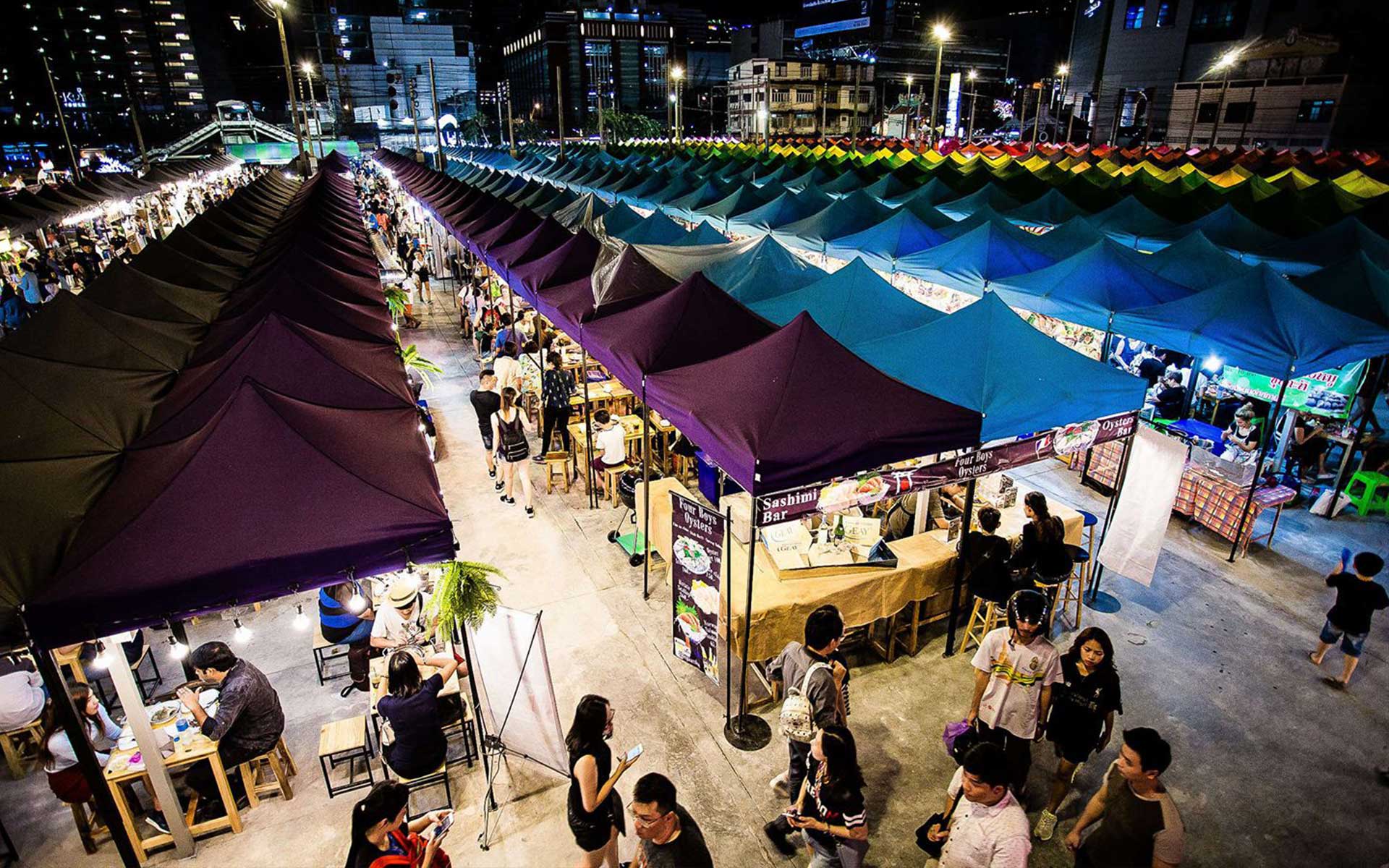 In Mandalay, there are 2 main areas where locals come for dinner after working hours as Zay Cho market and Yadanarbon market. In both markets, you will find many food vendors with some basic tables and stools where customers can sit down and enjoy the food. They offer different kinds of food, from a bowl of mohinga, pork skewers to a sweet glutinous rice cake and an iced yogurt drink, everything you need for a perfect dinner.
As these markets aim to locals, sells cannot speak much English. You need to use body language to show what you like.
2. Traditional Shows
Comedy at The Moustache Brothers
The Moustache Brothers are 3 legendary comedians in Mandalay : U Par Par Lay, U Lu Zaw, and U Lu Maw. Par Par Lay and Lu Maw were brothers, Lu Zaw, is their cousin. Unfortunately, Par Par Lay died on 2013. Lu Maw and Lu Zaw have continued to perform until now with assistance of other members. They used to be political prisoners under the military government. So, they are only allowed to perform in their house and serve foreigners.
They combine comedy and classic Burmese dance to describe the country's history as well as social and political issues. Performances are taken place on a mini wooden stage at the troupe's garage. All performances are offered in English so that the oversea night owls can understand and admire.
Opening hours: start at 8:30 pm every night.
Address: 29th Street in Mandalay, between 80th and 81st, Mandalay, Myanmar.
Ticket price: US$ 10.
Puppet show at Myanmar Marionette Theatre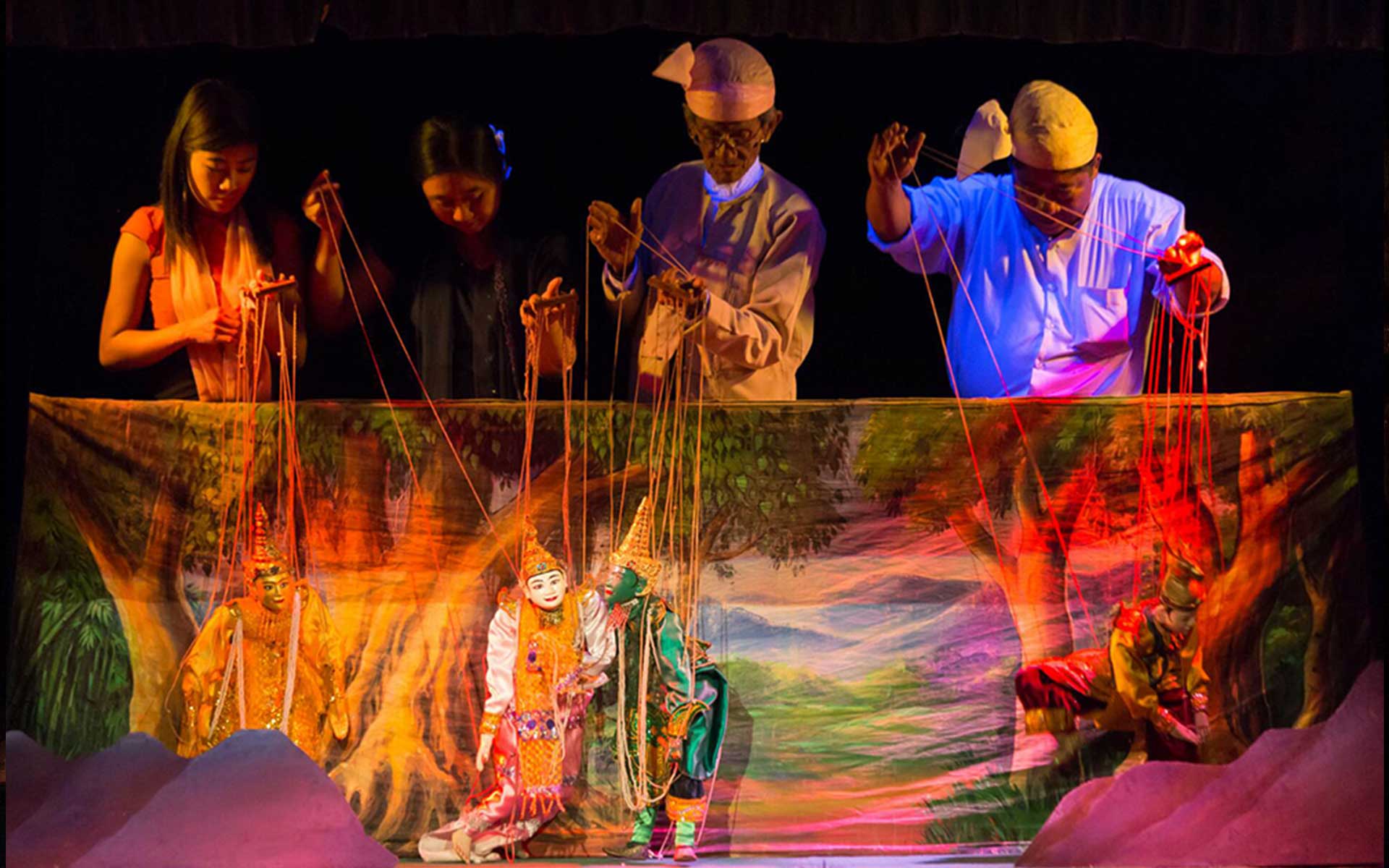 The theatre was opened in 1986 with purpose of preserving Myanmar traditional puppetry. With a team of professional artists, their shows have been performed in many foreign countries. The shows are the big magnets attracting the new guests coming to learn the Burmese marionette, the stories from the Indian epic Ramayana, etc.
Regular Show: every day from 8:00 pm to 9:00 pm
Address: 10th St, Between 66th & 67th St, North Gate of Kyauk Taw Gyi Pagoda. At the foot of, Mandalay Hill St, Mandalay, Myanmar
Ticket price: 15000 Kyats per person (about 11 USD)
Classical Myanmar dance and traditional music show at Mintha Theater:
Mintha Theater provides nightly performances about classical Myanmar dance. The program changes nightly with more than 12 distinct dances, some dating from the days of Bagan. Each show takes an hour and composes of a series of short dance pieces in lavish traditional costume.
Performers come from Inwa School of Performing Arts with assistance of live classical Myanmar saing waing orchestra. If you love Myanmar folk arts, it is good place for you.
Opening hours: 8:00 PM – 9.00PM, 7 nights a week.
Address: 58th Street between 30th and 29th (East of the moat) Mandalay, Myanmar
Ticket Price: 16,000 Kyats (about 11 USD)
3. Beer garden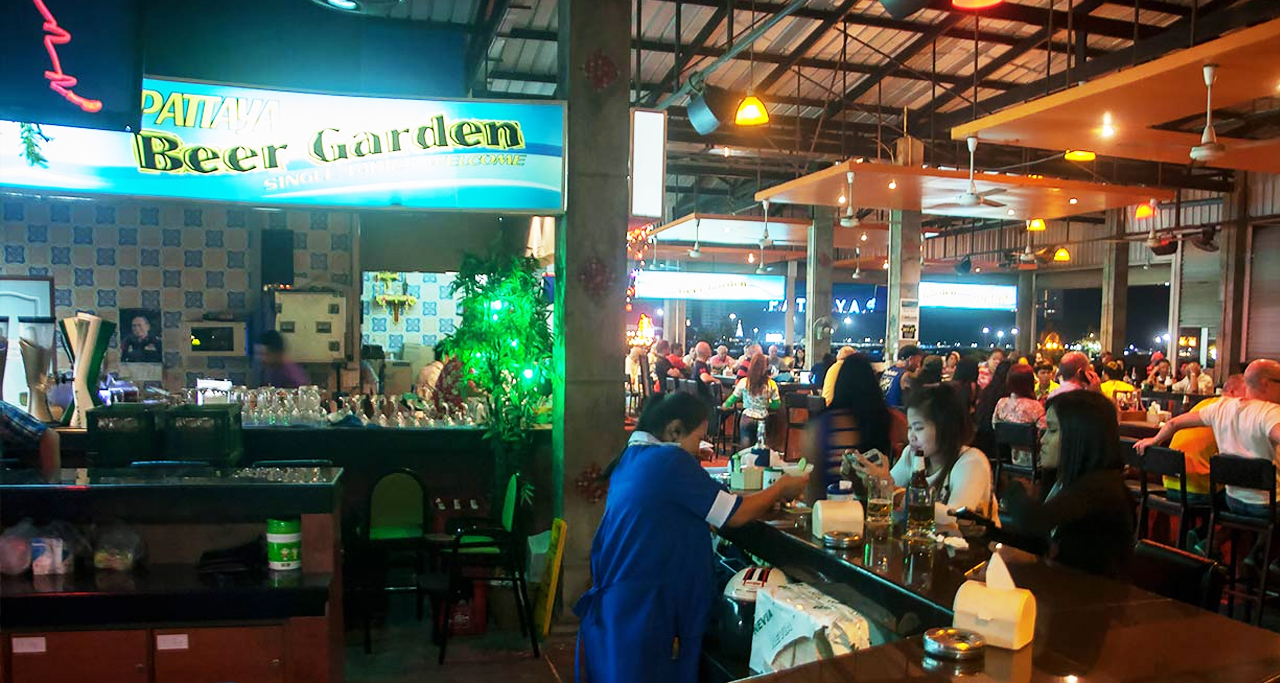 Most of local man like to end their day at the beer garden, meet up friends, take few beers with some finger food before going home for dinner. It seems this is the World for men only because you could only see local men and may be few tourists at these beers garden. There are few brand of local beers and a lot of BBQ selling at these places.
Read: Attractions in Mandalay
It is always noisy at these drinking place, only people talking and it seems nobody want to listen but it is fun though. In Myanmar, it is really the socialized place for local people. Tourist are more than welcome here.
4. KTV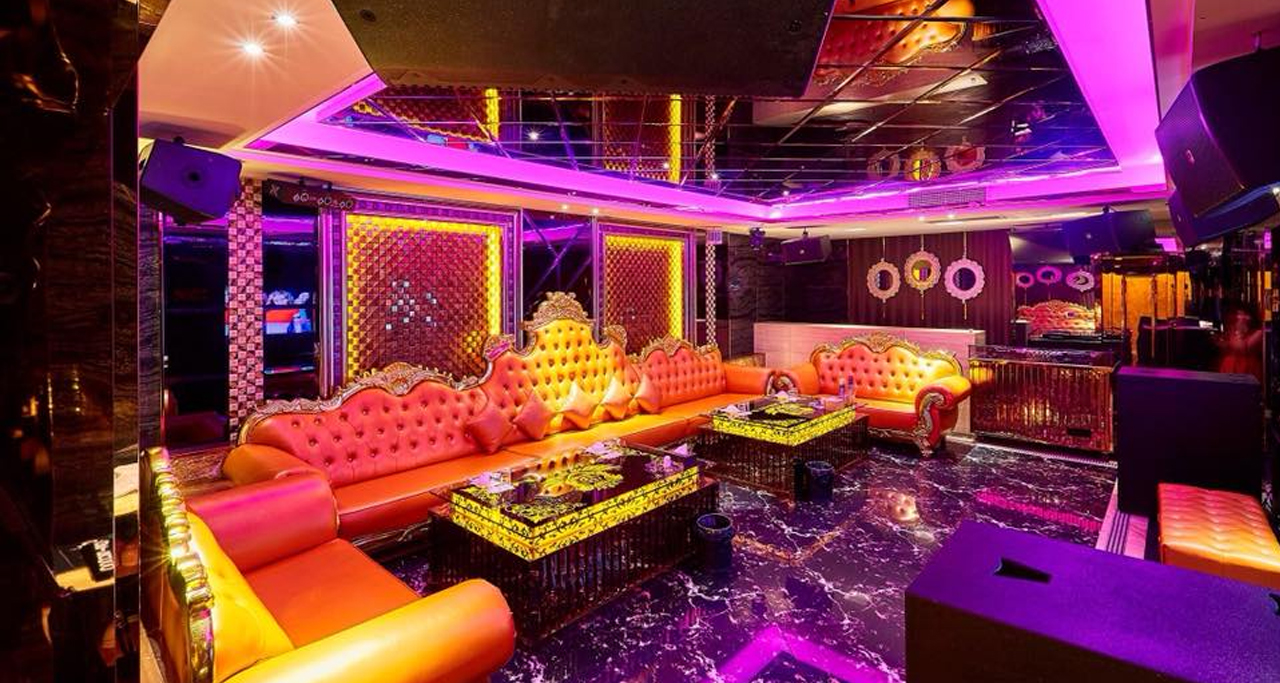 There is a big Chinese community in Mandalay including the Chinese-Burmese and Chinese business community and KTV is one of their favorite hobby, but it seems most of the songs in Chinese and Burmese so regular travelers are not recommended.
5. Bar & Pub
In Mandalay, most of bars are attached with hotels. Below are nice options which you can consider to spend a night.
Kiplings Lounge & Cigar Bar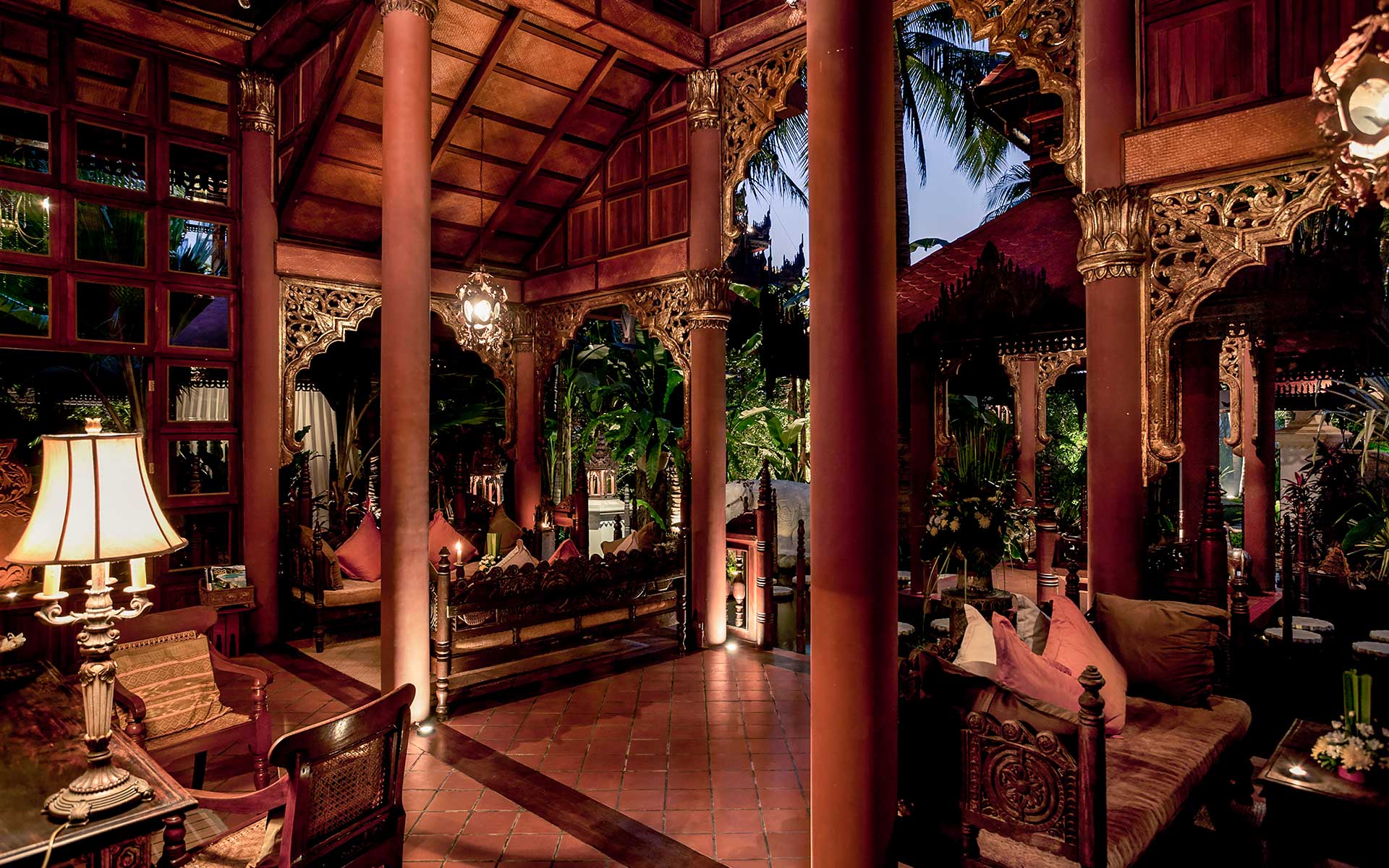 It is a great spot to finish the day with a refreshing beer or cocktail in an old style bar sitting on comfortable Mecure Mandalay Hill hotel. You will have relaxing night in live music and looked after by attentive staff. Happy hour from 6-8 pm,
Address: 9 Kwin 416 B 10th Street, At The Foot Of Mandalay, Aungmyaythazan Township, Mandalay, Myanmar.
Open: 11.00 – 23.30
Apex Sky Bar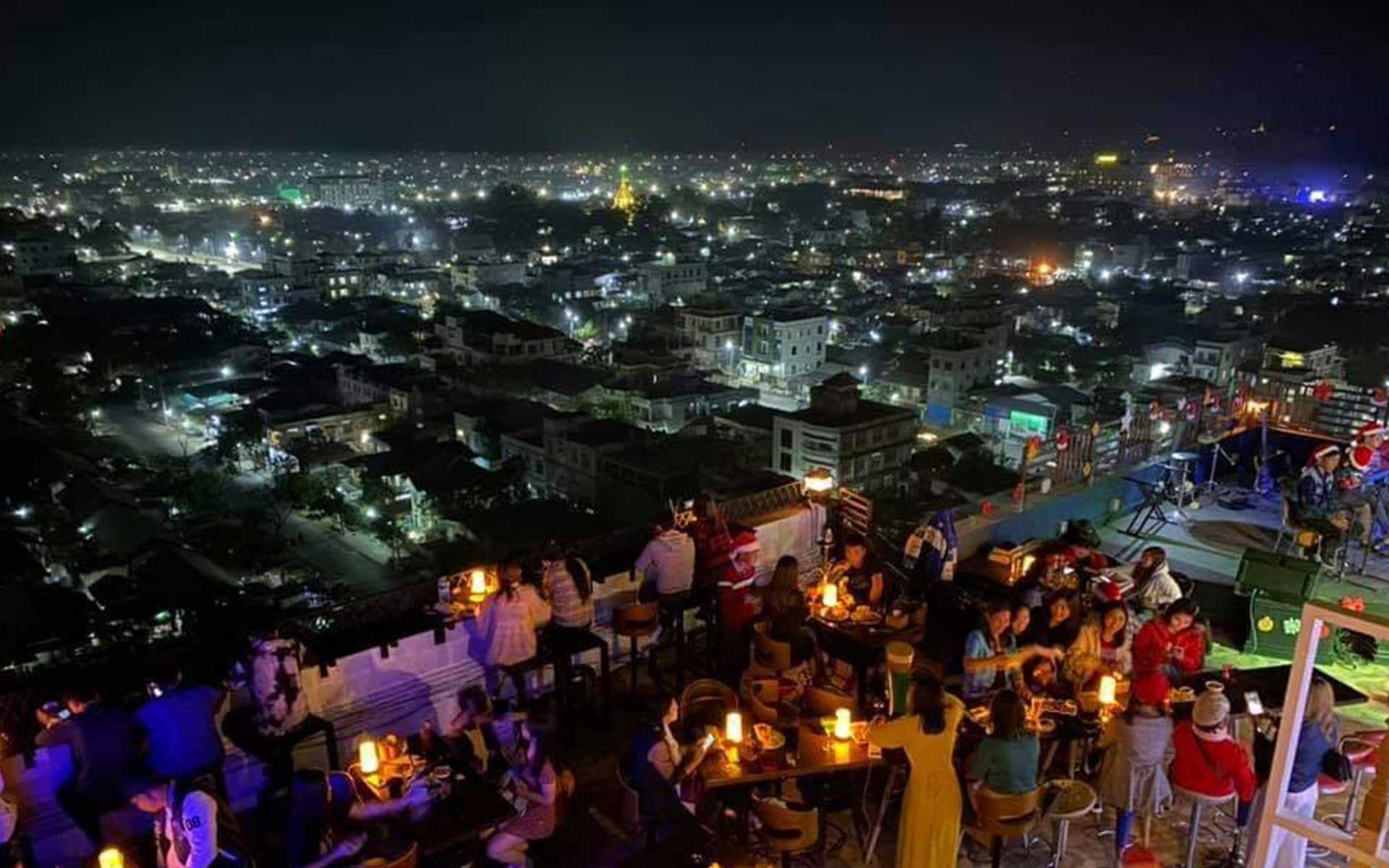 Located on the 12th floor of the Apex Hotel, it is the highest rooftop bar in Mandalay. It offers nice view of the city with good cocktails and nice music.
Address: 35th Street between 58th x 59th streets
Open: 5pm-1am
Ned Kelly Restaurant & Irish pub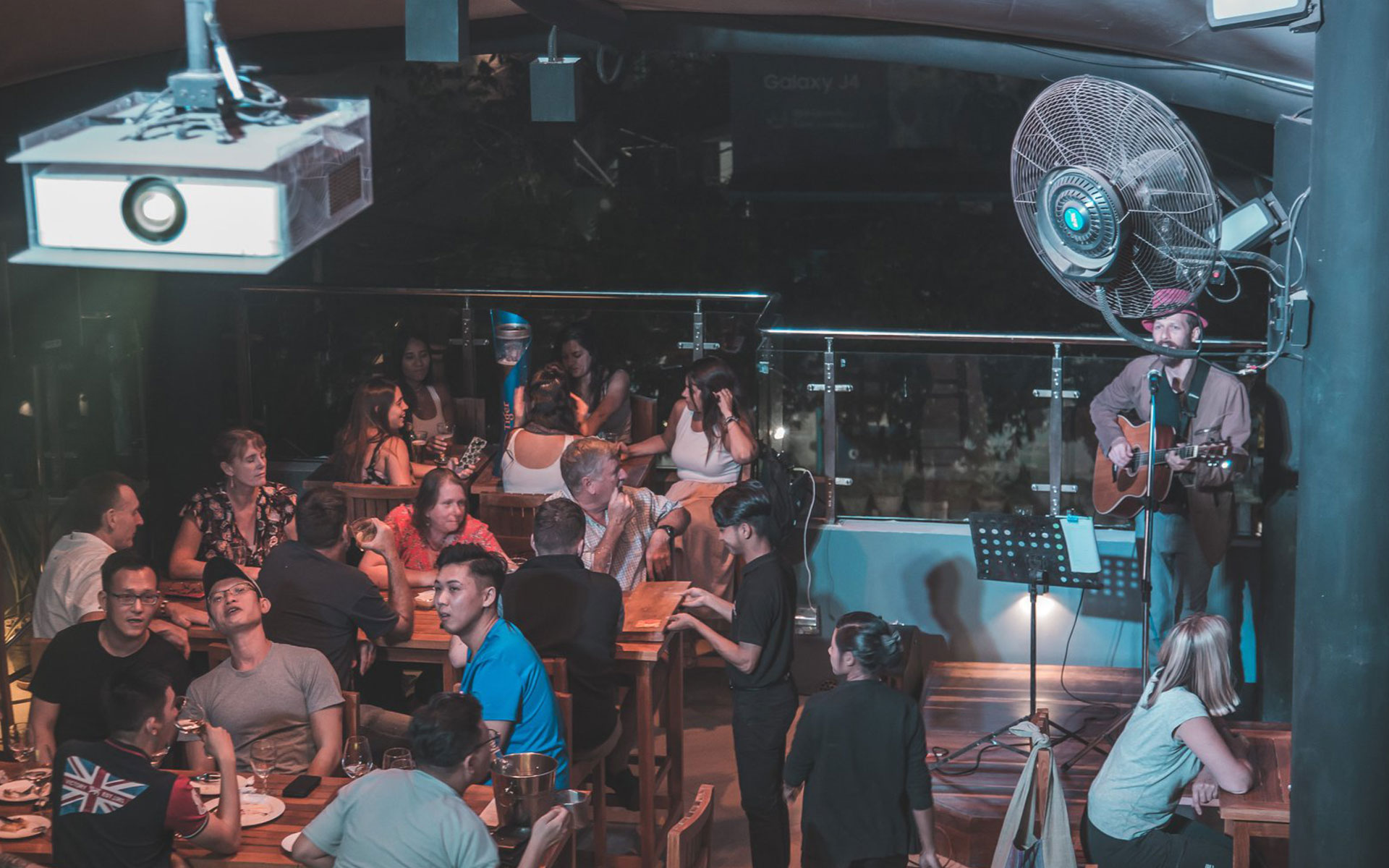 Situated on top of a hotel, it is a popular place for local people who love football. The open-air rooftop has a high sloping tent covering, making it airy and light compared to the dark cave-like pubs from the Emerald Isle in Ireland. Ned Kelly has two pool tables in its air-conditioned side room and a foosball table, all free of charge for guests.
Address: 28th Street between 74th x 75th streets
Open: 4pm-12am
Brolly Sky Bar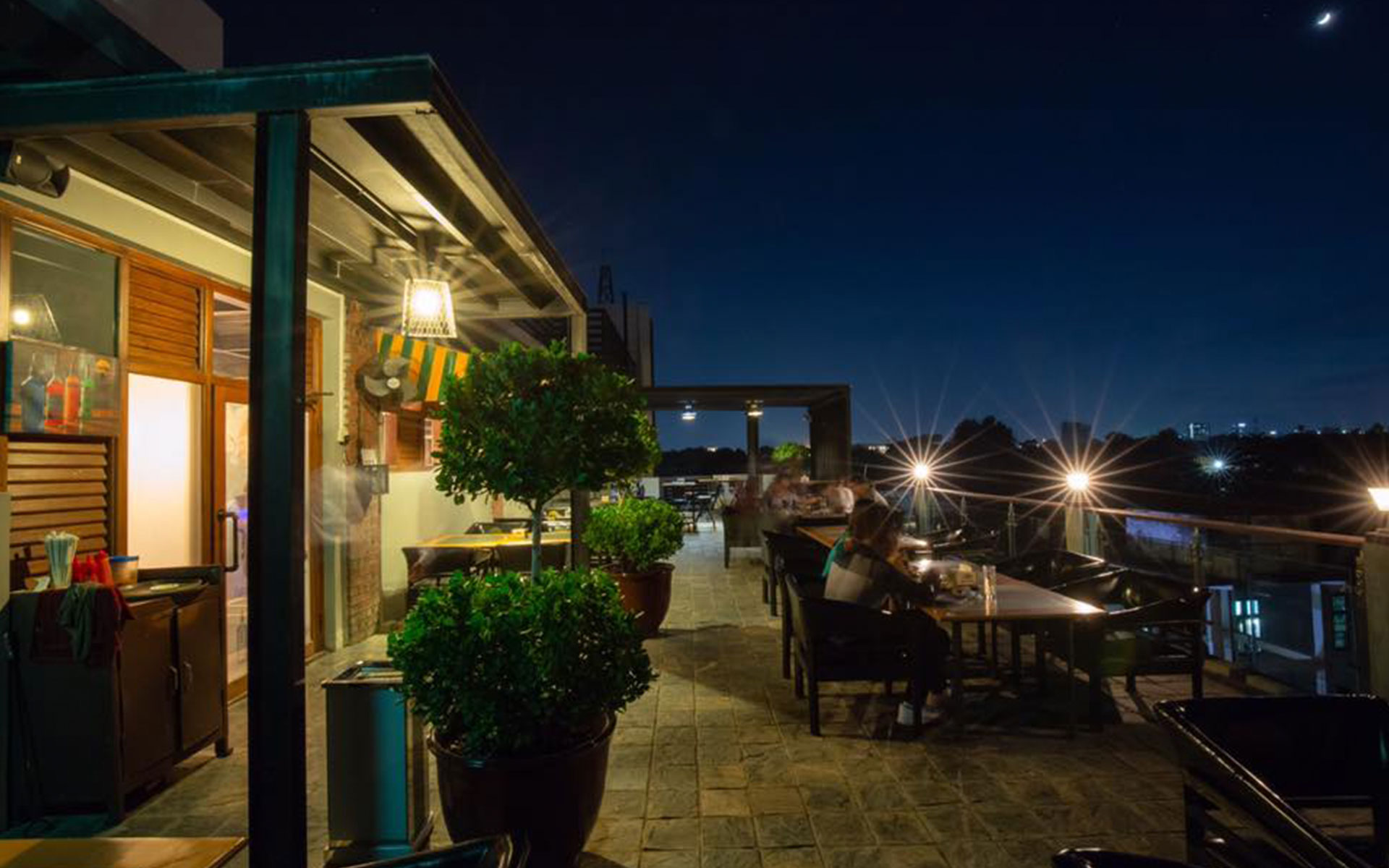 Sky Bar is located on 3rd floor of small hotel. It is quite small but offers great views of Mandalay Hill, the moat and the Shan mountains. Its indoor air-conditioned area has huge glass windows, so rain is not a matter. The bar features good food, cocktails and Shisha.
Address: 22nd Street Between 65th x 66th streets
Open: 11am-11pm
Sky Bar at Ayarwaddy River View Hotel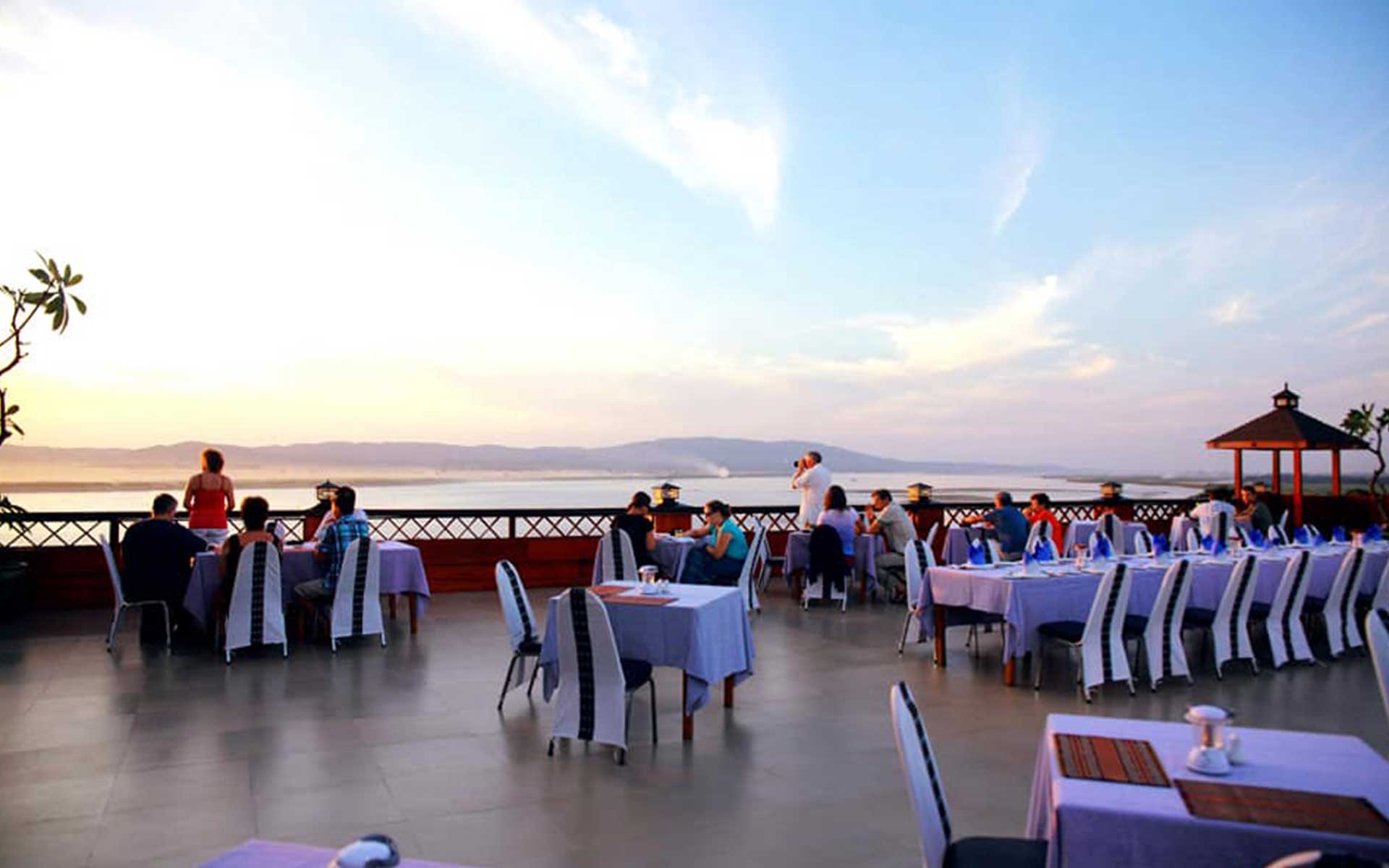 Ayarwaddy River View Hotel is located at the edge of the Ayeyarwady River. Its sky bar is placed at 6th floor. A large open-air dining make this bar become nice place for watching sunset over the river. However, due to its location on the edge of town, the bar is rarely busy and normally hotel guests are the only customers.
Address: Strand Road between 22nd x 23rd streets