Myanmar Trips: Best 26 tour packages for your holidays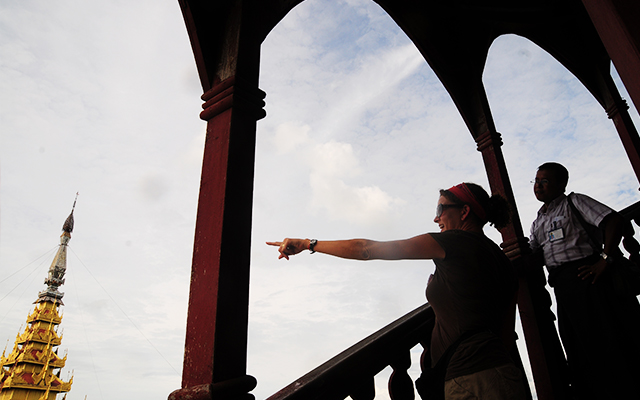 In times of globalization nowadays, Myanmar likes a gem when it still keeps authentic features which are not easy to find in other destinations. If you are seeking an experience to merge yourselves into the local culture, Myanmar is a place. Here, the local inhabitants make a difference. The country itself is immersed in the Buddhist religion which permeates everyday life. However, do not wait long to make your Myanmar trip. The greater openness to tourism in the recent years has put the country on the path of becoming another famous tourist destination in South East Asia.
Myanmar Visa
Citizens from below countries do not need to apply Myanmar Visa for entry
Exemption for 14 days: Brunei, Cambodia, Indonesia, Laos, Philippines, Thailand & Vietnam
Exemption for 30 days: Japan, South Korea, Hong Kong & Macao
If staying over visa exemption period, travelers still need to apply Visa as normal at Myanmar Embassy near your location. E-visa is now available to make visa application much easier than before. Just click into the website: https://evisa.moip.gov.mm/ After fill all information required and pay visa fee of US$ 50 per person (US$ 56 for express service), you will get an approval letter which is valid within 90 days from issued date.
Visa on arrival is the quickest option for nationalities who are allowed to get it. At the moment, there are 13 nationalities who can get Visa on arrival for tourism purpose as Australia, Austria, China, Czech, Germany, Hungary, India, Italy, Luxembourg, New Zealand, Russia, Spain & Switzerland.
Please be noted that E-visa and Visa on arrival are not the same. If you have E-visa, just go straight to Immigration Counters for stamp when you arrive in one of international airports or land border crossing points. In case you get Visa on arrival, you need to head to Visa on arrival Counter first. After Visa is done, go to Immigration Counter. Visa on arrival is allowed at the international airports only. If you plan to come to Myanmar overland, do E-visa or paper visa beforehand.
The Best of Myanmar
Once a land of mystery, closed off for many years, Myanmar has been opened its door to the world. Whether you are looking for a different experience in Southeast Asia, or you're completely new to this side of the world, you simply cannot go amiss with a trip in the beguiling country of Myanmar. There are many amazing things awaiting which you probably cannot see anywhere else in the world.  Here is the best of Myanmar which will convince you to make the trip.
The authentic style of living
Having been cut off from the western world for so many years, Myanmar has been fortunate to retain much of its authentic lifestyle.
Wearing traditional longyi
Longyi is the most important item in Myanmar life. You will not see many people wearing shorts, tube top or tank top on the streets. Most of people from man to women, from workers to students, from adults to children wearing traditional longyi in daily activities as farming, driving, studying or even play sports. Except Yangon where people are more relaxed with fashion style, local people in other areas still wear very modestly, usualy longyi and T-shirt.
Local people, mainly women use thanaka as comestic instead of suncream or cushion like ones in neighbor countries. Thanaka is natural ingredient, made from thanaka tree's bark. The bark is rubbed across the wet slate in curcle motion which creates a yellow paste. Then, this paste is applied on cheek, nose and hand to protect the skin under sun. Although it has been existed for thousands year, it is widely popular throughout the country.
If coming Myanmar in the first time, travelers can be shocked when seeing the red stains on floors. But feel relaxed. It is not a result of any violence but a habit of betel chewing of local people. The betel nut is wrapped in a green betel leaf filled with a thin layer of lime and sprinkled of tobacco. After chewing, betel nut has a similar effect as caffeine, and stains teeth red.
You will be admired of driving skill of local people for sure. Most of vehicles used in Myanmar are the second hand which were imported from other countries. Myanmar allows both hand driving vehicles although the official driving side is on the right hand of road. So, do not surprise when you see driver sitting on right side of vehicle but still drive smoothly on right side of road. In fact, it is the most special thing which makes a bloom of visitors to Myanmar since it is opened. Pack your things and come before these disappears.
The awe-inspiring temples
Myanmar is glittering with thousands of golden temples and pagodas, each more impressive than the other. Perhaps the most famous is Shwedagon in the capital of Yangon. However, do not be afraid of feel overwhelmed as you can enjoy them in different ways. You can take a night-time walk around the Shwedagon Pagoda in Myanmar's capital Yangon to admire its splendor. Or you get goosebumps whilst watching the sunrise above the hundreds of temples from a balloon in Bagan. It is surely the majestic moment you will never forget in your life.
The welcoming locals
The local people in Myanmar are very warm – hearted. Their smiles are genuine, their faces are warm and full of friendliness. Unlike some places in Southeast Asia where people are always in rush, Burmese people tend to be slow, peaceful and enjoy the life. There's not a chance you'll leave the country without at least one memorable interaction.
The stunning natural landscapes
Whether it is riding a horse cart around beautiful temples in Bagan or cycling through the dirt-track roads at Lake lnle, you are bound to be impressed by Myanmar's natural beauty. Due to the small influence of tourism, it's stunning mountains, picturesque rural landscapes and scenic routes are practically unspolied. Besides, sun seekers will find respite on stunning stretches of beach along its coast, while offshore its tropical islands offer a tiny slice of paradise too – like Ngapali beach or islands in the Andaman Sea. Most of these scenes will be there for you to enjoy in all your glory.
Best time to visit Myanmar
Due to the tropical climate, Myanmar has two different season as dry and wet season. Normally, clients try to avoid visiting Myanmar from June to September. During this time), the wet season is in full swing. Beach hotels, especially in Ngapali during this time even closes due to inaccessible roads. Travelers also try to avoid March and April when temperature goes very high (38 degree). With high humidity, it is not really comfortable when going out in day time. As a result, the best time to visit Myanmar is from November to February as it is neither too hot to walk around due to the cool breeze that blows in.
Myanmar Trips
As the biggest country in Southeast Asia, Myanmar has everything to offer to visitors, from cultural experience to trekking or beach relaxing. Myanmar trips with Myanmar Travel will get you to the heart of this secretive country.  Myanmar Travel has designed a variety of packages with different destinations, activities and duration so that every traveler can pick one when visiting us.
Trips to Myanmar
If you have a quick stop at Myanmar from a business trip or international cruise trip, Yangon Stopover (3 days) may suite you. It will take you to the key sights of Yangon city including Shwedagon pagoda, colonial buildings, Chinese Town and Bogyoke Aungsan market.
With thousands of ancient pagodas spreading on green plain, Bagan is no doubt the dream destination for any travelers. Mystical Bagan (4 days) is good choice for passengers who have limited time. In this trip, you will have 2 full days to discover numerous pagodas in different style and still have enough time to visit the former capital Yangon. Highlights of Myanmar (6 days) is also one of our favourite packages for traveler. In short time, this trip gives you an introduction of three main destinations as Yangon, Bagan & Mandalay.
If you want to experience the colonial city of Yangon, the temples of Bagan and Mandalay and the beauty of Inle Lake, Captivating Myanmar Journey (8 days) and Best of Myanmar (10 days) are the great places to start. With active sightseeing throughout all four main destinations of Myanmar in moderate time, you will discover both must-see and well known landmarks. Included are sights such as sunset at the longest wooden bridge of U Bein, richly beautiful temples in Bagan, floating villages in Inle Lake and the great Shwedagon Pagoda.
Best of Myanmar is a bit longer as you will travel overland from Bagan to Mandalay instead of flight in a package of Captivating Myanmar Journey. It for sure brings a different experience for your Myanmar trip.
Myanmar Discovery (14 days) is specially designed for passionate travellers who wish to explore Myanmar in all its depth and width for the first time. This trip invites you to unique Golden Rock, a small but very scared Buddhist site in Myanmar. You also have time to enjoy white sand and clear water of Ngapali, one of the most beautiful beaches in Myanmar. All these sights and more are put together to give you lush and beautiful, forever memories of the country.
Traveling with kids is always a challenge as kids have their own hobby and cannot sit in long time. With a package of Myanmar Family Vacation (11 days), we aim to put more activities to keep your kids busy. All members in family can do leisure cycling in Bagan, play with elephants in Green Hill Valley in Kalaw and immere in clear water of Ngapali beach.
Adventurous tourists with moderate physical fitness can try Biking Myanmar (8 days), to approach a different side of Myanmar's legendary temples on two wheels. Or challenge yourselves through mountain trekking and get in touch with local people on the way trekking from Kalaw to Inle Lake offered in Kalaw Adventure (7 days).
For tourists who come back Myanmar on the second time and look for different experience, Myanmar Travel creates a list of packages to the less – visited areas of the country. Yangon and Vicinity (5 days) brings you to discover the South of country. You will get in a private car starting from Yangon, traveling further to Bago, Golden Rock & Hpa An, known for amazing cave system and idyllic scenery.
To experience the off beaten track, you can conquer the highest mountain and meet Chin tattooed – face women in Chin state offered in Mount Victoria Adventure (5 Days);  experience scenic train crossing Goteik Viaduct and trekking through Shan villages with Hsipaw, Pyin Oo Lwin trekking (5 days); discover The Lost City of Mrauk U (5 days) which has been suffered by civil wars, explore The Land of Ruby (4 days)– homeland of legendary pigeon blood rubies which are well known all over the world or visit untouched islands in Mergui Archipelago through Paradise escape on Pila island (4 days) or Paradise Eco Resort On Wa Ale Island (4 days).
Myanmar Laos Trips
Many people are interested in Myanmar Laos trip as two countries are quite similar in culture, religion and lifestyle. Laos is neighbor of Myanmar and the only land lock country in Southeast Asia. Both countries practice Buddhism as the main religion, so local people are warm hearted, calm and friendly.
Extend your trip to visit Luang Prabang, highlights of Laos in our package Myanmar & Laos 11 days. Sights included in this trip are four major destinations of Myanmar starting from Mandalay, Bagan, Inle Lake, Yangon and ending in Luang Prabang, Laos. As working with travelers from all over the world in many years, we notice that many travelers choose Bangkok as connecting point to Southeast Asian countries. From Bangkok, there are daily flights to main cities in both Myanmar and Laos. So, we would like to recommend travelers to start in Mandalay, then depart Myanmar through Yangon where there are more connections to Luang Prabang. It is easy to book return flight to Bangkok from Luang Prabang at the end of this trip.
Our partner Laos Travel also provides 11 – day tour to Myanmar & Laos named Best of Laos and Myanmar. Starting and ending points are the same but the sights are slightly different. This tour spends more time in Laos as you will discover 2 major cities as Vientiane and Luang Prabang. In Myanmar, Inle Lake will be a miss.
Vietnam Myanmar Trips
Vietnam Myanmar Trip is also a great combination. At the moment, it is very easy to travel between two countries thanks to daily flights from 2 biggest cities of Vietnam as Hanoi and Ho Chi Minh City to Yangon.
If you prefer rural life to busy cities, join our package of Myanmar & South Vietnam (13 days). In Myanmar, beside very short time in Yangon city, you will spend most of time to visit Bagan plain and peaceful Inle Lake. Then, this trip brings you to South of Vietnam where Mekong Delta is located. Here, you can visit the biggest garden fruits which provide fresh fruits to the South as well as the whole country and discovery daily life of people on rivers through floating markets. The trip ends with few days relaxing on Phu Quoc, the Pearl island of Vietnam.
Many travelers prefer North of Vietnam as it is home of Halong bay – the beautiful natural Wonder of the world. Our package From Bagan Temples To Halong Bay (10 days) will take you there. Starting from Mandalay through Bagan and Yangon, you will head to Hanoi, then spend a night on luxury cruises in Halong, one of the most romantic experience in Vietnam.
You expect to spend more time in Vietnam to explore both areas, Journey Through Myanmar & Vietnam (18 days) is our gift for you. After visiting 4 highlights of Myanmar, this trip will take you to travel along Vietnam. In addition to the nice places in the North and South, you will visit the ancient town of Hoi An in the Central of Vietnam. With its lazy river lined with mustard-yellow merchants' houses, and beaches a few kilometres away, Hoi An is absolutely worth to stop in few days.
Cambodia Myanmar Trips
Siem Reap is a pretty popular tourist destination. Located in northwest Cambodia, it serves as the main gateway to the ancient ruins and temples of Angkor Complex. Many travelers love Angkor Complex but are not much interested in other parts of Cambodia. It is not worth the long flights from their home to other part of the world to spend just few days for Angkor. So, they think of Cambodia Myanmar Trip. This can be proved through the fact that From Angkor Wat to Bagan (12 days) is one of our best sellers. It covers Angkor complex and four main attractions in Myanmar.
From Bagan Temples to Angkor Wat Via Mekong Delta (16 days) is another way to visit both countries. In this tour, Myanmar and Cambodia is connected through Mekong Delta, Vietnam instead of flights. Travelers will fly from Yangon to Ho Chi Minh city in Vietnam. From here, travel toward to Cambodia border where you take a short boat trip to capital city Phnom Penh, then ending a trip in Siem Reap.
Myanmar Honeymoon Packages
Myanmar probably isn't the typical honeymoon destination for exclusive pool villas and intimate dinner, but that's what makes it so enticing. With breathtaking ancient wonders, stunning coastlines, untouched nature and friendly locals, newly-wed couples have no reason to ignore Myanmar honeymoon packages.
For honeymooners, we aim to design packages which combine classic sightseeing with romantic stays in beautiful beaches in Myanmar. Myanmar Honeymoon (10 days) is a standard tour with few days to explore Mandalay, Bagan, Inle Lake and then relax in beautiful villas in Ngapali beach.
Myanmar Unforgettable Honeymoon Tour (14 days) is more romantic option with 2 nights on luxury cruise along Irrawaddy River from Royal Mandalay to Ancient Bagan. The cruise trip allows you to sail through the heart of Myanmar, through the breath-taking landscapes, past working villages, and awe-inspiring monasteries and temples.
If you look for isolated island to hide from the noise and stress, join A Paradise Island in Myeik Archipelago (8 days). Explore The gorgeous and remote Myeik Archipelago in far South of Myanmar and stay in eco luxury resort in extraordinary islands, surrounding by unspoiled jungles will be once in a lifetime experience.
Myanmar Day Tours
Myanmar Travel understands that many travelers hesitate to book whole packages as they prefer to have some flexibility. They may book air tickets and accommodations by themselves and look for day trips in each destination. So, besides all-inclusive packages, Myanmar Travel also offers a variety of Myanmar day trips with air-conditioned transfers and an English-speaking guide. Day trips and short excursions in Myanmar are also great options for travelers having a limited time or the ideal add-on to our existed packages.
Whether you want to experience Myanmar's intoxicating history, meet friendly Burmese people or immerse into the country's breathtaking landscapes, there is always an option that perfectly matches your demand.
In Yangon, you can a day trip visit key sights of city including Shwedagon Pagoda, colonial buildings, National Museum, Boyyoke market and ride a circle train. Or do day excursions to nearby places as Bago, an ancient capital dating back to the 6th century. Sightseeing in Bago includes the beautiful 55m long reclining Buddha called Shwethalyaung, the Mon style Shwemawdaw Pagoda – one of the most venerated in Myanmar, the old Palace of Kambozathadi and the huge four sitting Buddhas.
Twante and Thanlyin are popular options for a day trip from Yangon. In Twante, you will visit pottery workshops which are the tradition and heritage of this area. Thanlyin is a 7th-century city on the Irrawaddy Delta. It was an important port town for many kingdoms until their decline eventually turned it to an abandoned suburb outside of Yangon. Reaching here, you can visit the local market and Island Pagodas – Kyaikmawwun Pagoda "Yelephaya".
From Bagan, the most favourite option is to visit Salay and Mt. Popa within a day.  Highlight of the trip is Yoke-Sone-Kyaung Monastery, a cultural heritage site in Salay which is famous for its beautiful artistic woodcarvings and Mt. Popa where you can enjoy the panoramic view of Popa national park.
In Mandalay, the main sights are located are quite far for each other. For city tours, it should take at least 2 days. One day can be spent to combine Sagaing – discover the monk education, Inwa – once a royal capital and Amarapura, the best place to experience the monk life in Mandalay. They are in same direction. The other day should be spent to visit Mingun and some sites in the city as Mandalay Palace, Shwenandaw Monastery – noted for its exquisite wood carvings, , Kuthodaw Pagoda – known as the world's biggest book and Mandalay Hill to view panoramic view of the city. In addition, spend one day to explore the former British hill station of Pyin Oo Lwin to if you have time.
Inle Lake is an ideal base to reach around Shan State. Beside boat trip to discover Inthar people's life who live on the lake including five day markets, clients can have several options to visit as day trips. Kakku is 2 hours driving from Nyaung Shwe, a gateway to Inle Lake. In Kakku, you will visit a complex of more than 5200 individual stupas dating back to the 11th-13th century.
Sagar is located in the Deep South of the lake. The area is so far protected and administered by Pa O National Organization. By 2.5 hours boat trip, you will reach the village of Pa O, Shan and Intha people. It is a nice opportunity to interact with the locals and discover the 'sunken' stupas of Sagar- 108 stupas from the 16-17th centuries. Pindaya cave is also nice spot you should consider. The caves are ensconced in a limestone ridge overlooking the lake. Inside the caver, there are more than 8000 Buddha images – made from alabaster, teak, marble, brick, lacquer and cement. Please remember that every element of the tour can be tailored according to your needs and interests.
Conclusion
At Myanmar Travel, we believe that a well-informed traveller is a safer traveller. With this in mind, we have compiled necessary travel information and brief introductions to our Myanmar trips. We hope this will be useful for you to plan an enjoyable trip and learn few things about this wonderful country. Moreover, the only way you could possibly learn more is by embarking on your journey and discovering Myanmar for yourself. Book one of our Myanmar trips and start the journey.
Myanmar Travel is pleased to customize the packages according to your personal schedule and hobby. Contact us via email address sales@myanmartravel.com and tell us what you are looking for. Our experienced team will get back to you with the best suggestions for your Myanmar trip!