Yangon Travel Guide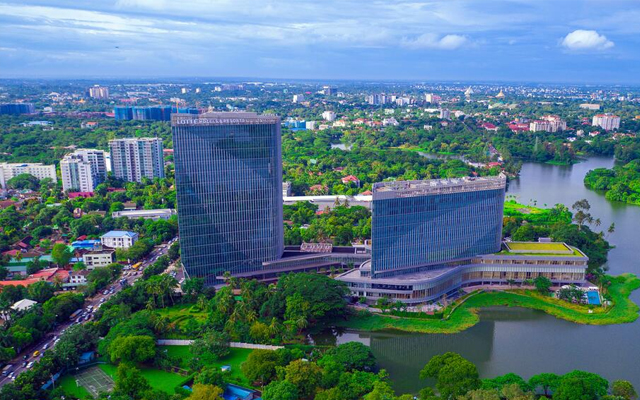 Once the capital of Myanmar, Yangon today is the largest city in the country counting 5.2 million people inhabitants. Almost all visits to Myanmar start in Yangon because the country's major international airport is located here. There are many things you may not know before coming to Yangon. Many travelers just plan it for a quick stop before heading to other destinations. But Yangon is worth more than that. Our Yangon Travel Guide will help you to explore things that are awaiting you.
1. Best time to visit Yangon
Like many cities in Southeast Asia, Yangon experiences two seasons – rainy and dry. The rainy season is from May till October while the dry season is from November till April. Late October to February is the coolest time of year, while March and April have scorching temperatures. Therefore, the period from October to February is considered as the best time to visit Yangon when it is not too hot and wet.
During the rainy season, it is usually downpour which makes many streets in the city are usually flooded. If you plan on coming in this period, be sure to pack an umbrella and some waterproof shoes.
2. How to get to Yangon from other countries?
By air
Yangon International Airport is the biggest airport among the three international airports in Myanmar. It handles the biggest number of international connections from many cities in Asia. From Southeast Asia, you can find direct flights to Yangon from Bangkok, Singapore, Saigon, Hanoi, and Kuala Lumpur. Flights to Yangon are also available from smaller Southeast Asian cities such as Chiang Mai and several major cities in India. Longer distance flights also depart from major East Asian cities such as Beijing (China), Hong Kong, Seoul (South Korea), and Tokyo (Japan). Other regions in Asia which have direct flights to Yangon as Dubai (UAE) and Doha (Qatar)
Bangkok, Dubai, and Doha are hubs of international flights all over the world. So, they are preferable connection points for people who come from North America or from Euro to Yangon.  Yangon International Airport is located to the north of the city. Depending on the traffic, which is getting worse and worse in Yangon, the trip to downtown should take about 50 – 60 minutes. You can take a taxi to the airport. There's a taxi counter in the arrivals terminal that'll assign you to a taxi driver and arrange a fixed price.
For more instructions about Yangon airport, view on our post: https://myanmartravel.com/yangon-international-airport/
By land
As Myanmar shares the border with Thailand, Laos, India, Bangladesh & China, this opens a chance for travelers to reach Myanmar overland instead of flight. However, Yangon is located far from borders thus it will take much of your time. At the moment, Myanmar has 7 international bordering crossing points with Thailand, India, and Laos. To travel overland to Yangon, the most convenient way to get through Myawaddy crossing point which shares the border with Mae Sot town in Thailand. You can take a night bus from Bangkok to Mae Sot which gets you in town in the early morning. From here, cross the border to reach Myawaddy where you catch a direct bus to Yangon. The journey can take up to 24 hours.
For more details of this journey, view on this post: https://myanmartravel.com/how-to-get-from-bangkok-to-yangon/
By cruise
A small but growing number of international cruise itineraries include Yangon as an overnight stop, often alongside other ports in the region such as Singapore, Phuket (Thailand) and Penang (Malaysia). The cruises will anchor in 2 or 3 full days at Thilawa port. It takes 1 hour to get to Yangon downtown, so it is convenient to do day trips to explore the city and some nearby attractions.
3. How to travel around Yangon city?
Motorbikes and bicycles are banned on almost all streets in Yangon. So, the streets are full of cars and buses.  The best way to get around in Yangon is on foot. If the distance is far, travelers have several options including trishaw, ferry, bus, or car.
Bus
Since 2017, a new city bus system (YBS) has been introduced in Yangon that offers a huge number of routes all over the city.  It is replaced for more than 2,000 outdated public transport vehicles, removing them from running in the former capital for the purpose of safety and environmental conservation. The new buses are modern with air-con. It quickly became the main local transportation for both Yangonites.
Buses run from early morning 5.00 AM. till 9.00 PM. Lines ply as far north as Hlawga and as far east as Thanlyin and Kyauktan. Each journey costs 200ks, apart from the airport bus that charges 500ks per trip. There is a payment box at the front of the bus. When you board the bus, drop money there. Ensure you have the exact fare as there's no way for the driver to give change. However, it's quite hard for travelers to tell where the buses are headed. The next stop is always announced, but understanding the announcement is the difficult part.
Taxi
Taxis are everywhere in Yangon and clearly marked. Taxis in Yangon do not charge as per meter. You need to tell the driver where you want to go first, then the driver will quote the price. Bargaining skills are a necessity. Try to check the local price for your intended destination before approaching a driver; knowing how much the journey should cost makes it much easier to know if you're being asked for too much.
Although most drivers speak at least some English, it's better to have your destination written in Burmese to make things easier. Taxi fares tend to be higher at weekends and after sunset and are much higher late at night and in the early morning hours (11.00 PM – 5.00 AM) when the supply of drivers is less. You'll need to bargain harder at these times!
Yangon Water Bus
Yangon Water Bus is a commuter ferry service that operates along the Yangon River. There are five jetties, beginning at the Botataung Terminal downtown and terminating at the Insein Terminal in the north of the city. The other three stops are at the Pansodan, Lan Thit, and Kyemyindaing terminals.
Yangon Water Bus is much slower than normal buses. However, it is still worth making a trip once during your stay in Yangon. It offers a great way to see life on the Yangon River, as well as the ports and businesses that operate close to the water. They also operate some special trips including a sunset river tour and return journeys to Thanlyin and Twante. All special trips include drinks and snacks.
Ticket Price: 300ks (Local)/ 1,500ks (Foreigner). You need to buy tickets at the jetty ticketing counters. You can reserve seats for special trips in advance by phone, email, or Facebook, then get the tickets at their counters.
Trishaw
A trishaw is a fun way to make short hops within Yangon. Myanmar trishaw is very different from others in Vietnam, Laos, or Cambodia. It is made of three wheels – a combination of a bicycle and sidecar which has two back-to-back seats for two passengers on the left side of the driver. Expect to pay around 1,000ks for a quick trip. Trishaws can go along Yangon's crowded streets slowly. It is comfortable and very convenient for to people watch and take photos at leisure. 
4. How to travel from Yangon to other destinations within Myanmar?
By Air
Yangon Airport is a hub of domestic flights to most destinations in Myanmar. For some remote areas such as Loikaw in Shan state or areas in the far South of the country as Myeik and Kawthaung, it is possible to fly from Yangon only.
Myanmar has 5 domestic airlines which are operating domestic routes: Air KBZ, Golden Myanmar Airlines, Mann Yadanarpon Airlines, Myanmar National Airlines, and Air Thanlwin (formerly Yangon Airways). To fly to remote areas mentioned above, Myanmar National Airlines is the most reliable. For flights to major destinations as Bagan, Mandalay, Inle Lake, or Ngapali, you can check with all airlines to look for the best deal.
By Train
Yangon handles an extensive but old railway system. Trains connect Yangon with other cities and destinations including Bagan, Mandalay, Kalaw, Inle Lake, Bago, Kyaikto, Mawlamyine, Dawei Nay Pyi Taw, Taungoo, Thazi & Pyay… However, travel times are very slow and rides can be extremely bumpy.
Yangon train station is just a short walk (1.2km) north of Sule Pagoda. Upper-class tickets should be purchased one day before from the Myanmar Railways Booking Office on Bogyoke Aung San Road (7 am-3 pm). Or you can book it through any hotel or travel agent. You can buy ordinary class tickets on the day of travel.
Top Tip: Check departure times at the booking office a day or two before you intend to travel. There's no reliable, up-to-date information online and timings seem to change often.
By Bus
Yangon is connected with most other destinations in Myanmar by bus. The journeys can range from fast and relatively easy to slow and uncomfortable depending on where you go. Destinations such as Mandalay, Bagan, and the Ayeyarwady Region can be reached within six to ten hours from Yangon. Yangon has two main bus terminals: Aung Mingalar Bus Terminal and Hlaing Thar Yar Bus Terminal. 
Aung Mingalar Bus Terminal is around 22km from downtown, located in the city's northeast. The majority of buses to and from Yangon use this terminal. It takes about an hour to get there by taxi which costs 8,000ks (7 US$). Local buses do run to Aung Mingalar but it will take longer. Please check bus routes in advance and ensure you reach the relevant bus office 30 minutes prior to departure.
Buses run from Aung Mingalar to all the main destinations in Myanmar including Nyaung U (for Bagan), Mandalay, Kalaw, Taunggyi, Hpa-An, Mawlamyine and Kyaikto (for the Golden Rock). Hlaing Thar Yar Bus Terminal is around 25km from downtown; it lies on Pathein Road across the Hlaing River. It can take 45 minutes to one hour from downtown. This terminal serves the travel to the Ayeyarwady Division including Chaung Tha Beach, Ngwe Saung Beach, and Pathein.
Tickets can be booked through hotels and travel agencies, or buy tickets directly at bus ticket offices around town.
5. Things to do in Yangon
As the busiest city in Myanmar, Yangon has many things to offer its visitors. Being a former capital, Yangon has many cultural and historical values to explore. Yangon is home to the most beautiful pagoda of Myanmar, Shwedagon. A visit to the golden pagoda will give you a brief of Burmese relief. Besides, Yangon has so many other pagodas which you can see everywhere as Sule, Botahtaung….
If you are a history lover, a walk through colonial buildings is a must. It brings you back to 100 years ago when Yangon was a British colony. Yangon has all kinds of entertainment from modern shopping malls with international brand shops, restaurants, nightlife with bars to local street vendors at the night markets or China town.
For more details of things to do in Yangon, view on our post: https://myanmartravel.com/things-to-do-in-yangon/
6. Where to stay in Yangon?
With a bloom in tourism, a number of accommodations in Yangon has increased rapidly in last few years, from budget hostel to top luxury hotels. Price range can vary from just US$ 10 per person in dorm sharing room to nearly US$ 1,000 per room for 2 people in high – end accommodations. To have more idea for where to stay, please view information on this link:
7. What to eat in Yangon?
Yangon is a paradise for foodies. There is a variety of options to choose from ranging from Mohinga (fish broth based noodle soup) to Khaosuey (yellow coconut noodles) to the more adventurous one in fried grasshoppers, squid on stick to lots of other varieties.
Check out what we recommend to eat and where to eat on this post:
https://myanmartravel.com/myanmar-cuisine-where-to-eat-in-yangon/
8. Nightlife in Yangon
Compared to few years ago when there were just few local bars available, nightlife in Yangon is now very uproarious. Many modern bars, pubs have been opened which meet international standard. Besides, traditional shows or street food are also interesting options to try.
Find out what to entertain after dark here:
9. Shopping in Yangon
Like many countries in Asia, Yangon has many local markets which sell everything for your needs including food, clothes, housewares…. Moreover, Yangon has a lot of modern shopping centers which clients can find international brand products. Find out more information on our posts:
https://myanmartravel.com/shopping-centers-in-yangon/
10. Hospital in Yangon
Yangon has some international hospital and healthcare centres with good quality and service. In urgent cases, you can come to one of below centres depending on your location:
11.  Tips for travelers
Get a local sim card as soon as you arrive in the country. There are 3 popular providers: Telenor, Oredoo and Mytel though be aware that Oredoo does not work in Chin state. Data and calling credit are cheap and easy to load. 1GB of data costs around 1,000ks (0.8 USD)
Buddhism is the national religion in the whole country. This is very important, you should pay attention to respect the monks, pagodas, as well as the Buddha statue
Be careful when walking on pavements (many are wobbly) and when crossing roads
Remove your shoes before entering a pagoda and ensure your shoulders and knees are covered
Be careful not to point your feet towards a Buddha image
Ensure you have plenty of small change, especially for local buses, markets and street food
Always check the price of something before purchasing, unless it's clearly marked
Don't bring up politics or the military when conversing with locals; they are very sensitive subjects
This is still a cash country and most places accept Cash only. So bring a lot of cash and if USD then crisp new unfolded notes.
Exchange and keep Kyats. There are ATM's but if you use your home debit card, there is a charge of 6500 kyats for every transaction.
Learning basic phrases in local language, like "hello," "thank you," and "goodbye" really goes a long way with the locals.