Best Nightlife in Yangon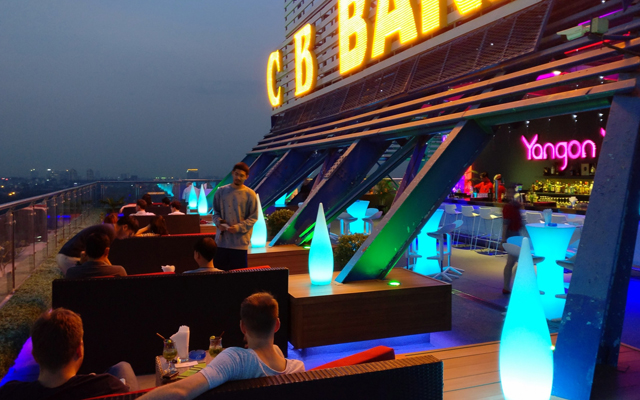 No longer the capital city of Myanmar but Yangon is the biggest and busiest city in Myanmar. Nightlife in Yangon never get boring and people go out any day of the week. Every evening when the sun goes down, Yangonites leave works, grab a drinks at beer station or bar with their friends or co-workers at some corner of Yangon downtown.
Yangon now offers so many choices for visitors and local to have a fun night in town. If you are looking for where to go and what to do, please have a look at our suggestions and find one that convenient for you and enjoy Yangon nightlife.
1.Explore night markets
Local night market is a wonderful spot in the list of each traveler. There are some busy markets where you can enjoy nightlife and get an insight of local life here.
China Town
19th Street in Chinatown is a place that travelers should not miss when the night comes in Yangon. It is a really popular place to enjoy barbeque for both foreigners and locals. Although it is famed for its barbecue stalls, the street has it all—street treats, local eateries, mid-range-to-upscale restaurants, beer stations and bars. The famous bars at 19th Street are Kosan Bar and 7th Joint bar.
Besides, there are a variety of clothes, household appliances, handicrafts, delicate handmade souvenirs in the night market that you can buy with cheap price here.
Strand Road night market
It is the newest market in Yangon and the first one managed by the government. It runs along Strand Road between 37th and Wa Dan Streets (Kyauktada and Lanmadaw Townships). This market is a great place to try Myanmar street food and exotic tropical fruits at cheap price. The night market operates daily from 3pm to 11pm
2. Sightseeing after Sunset
Shwedagon Pagoda
It is the most important Buddhist landmark of the country. It is believed to enshrine strands of Buddha's hair and other holy relics. The pagoda is covered with hundreds of gold plates and the top of the stupa is encrusted with 4531 diamonds; the largest of which is a 72 carat diamond. The pagoda is more beautiful in night time. You will be able to see locals and monks praying, chanting and lighting candle lamps, etc along with the nice sunset!
The Shwedagon Pagoda opens from 4:00 AM to 10:00 PM daily, except on two special pre-full moon occasions in March and June, where it is open for 24 hours. Visit the official website for dress codes and other visitor information at www.shwedagonpagoda.com
Sule Pagoda
Sule Pagoda is also nice option to visit in the evening. It is located in the heart of downtown Yangon, so it is convenient to combine with a visit to night markets in China Town or Strand road.
Like the Shwedagon Pagoda, the Sule Pagoda serves as a culturally, historically and even politically significant landmark found within the city. The pagoda's compound is open to visitors from 4 a.m. to 10 p.m. every day. You have to pay an admission fee of around $2 to enter the premises of the pagoda.
3. Culture Show
Culture show at Karaweik Palace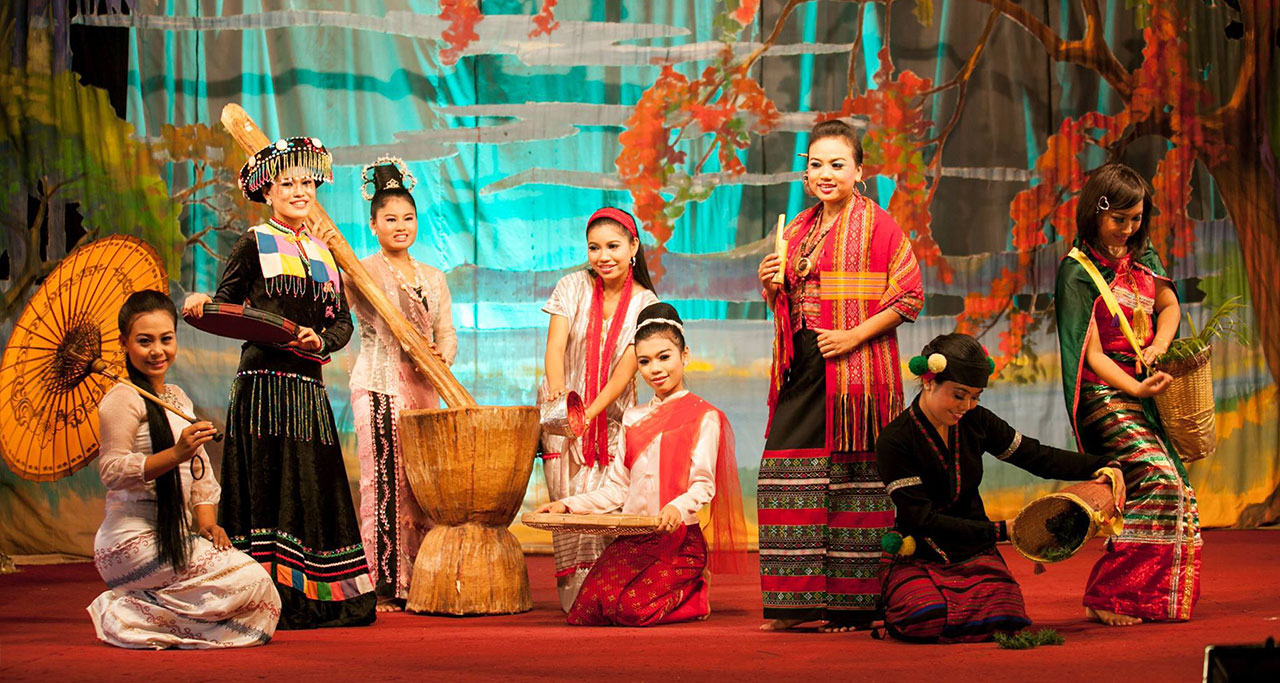 Situated on the Kandawgyi Lake, Karaweik Palace is famous for traditional Pann Sel Myo and Karaweik mythical bird design. It is a place where you can discover authentic traditional performances, arts and crafts as well as great food in a majestic setting. If you are interested in Burmese cuisine and culture, visiting Karaweik Palace is definitely a must try to enjoy nightlife in Yangon.
Open Time: International Buffet with Culture Show (6:00 PM – 8:30 PM)
Puppet show at Htwe Oo Myanmar Traditional Puppet Theatre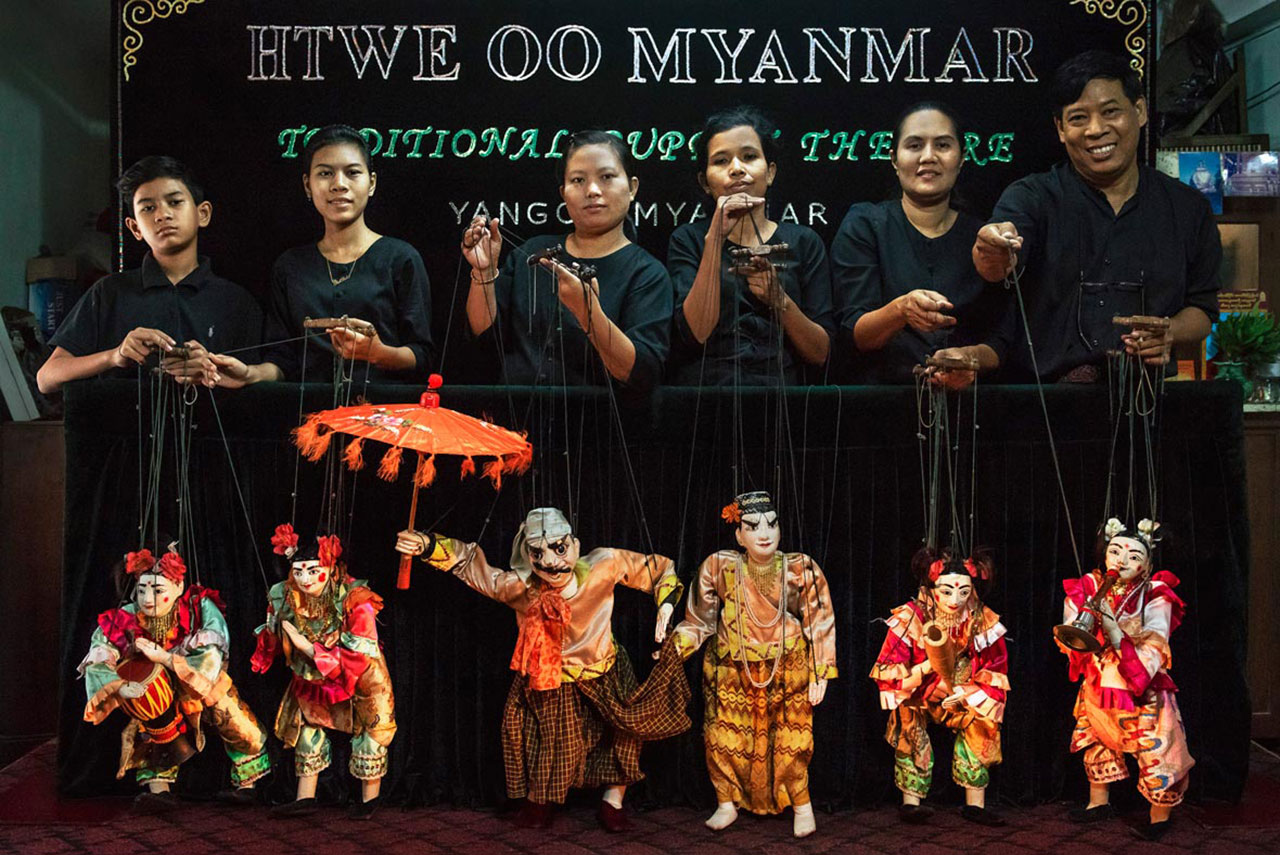 Mr. Htwe's family is one of the few families in Myanmar carrying forward the tradition of Myanmar Puppet shows. It is a unique place where Myanmar traditional and cultural heritage of string puppetry to be seen or learned in Yangon. They are massively talented and skillful puppet masters. You can watch this authentic and amazing puppet show in the family living room of Mr. Htwe.
You need to make a booking before you go and the minimum people to watch the show is 2 people. The fee is 5000 Kyats for kids and 10,000 Kyats for adults. Preferred show time are 5 – 6 PM on weekend/holidays and 6 – 7 PM on weekdays. Special time are can also be requested if your group is 5 and more or can be paid for FIVE.
4.Bar & Clubs
If you come to Yangon few years ago, it is not easy to find anything opened after 10 PM. The nightlife of Yangon was calm and boring. However, that has changed in recent years. Nowadays, the city offers many interesting bars and clubs for you to join in and have a memorable night.
Club 5 Music Club at Park Royal Hotel
It is located in Park Royal Hotel and one of the luxury hotel bars in Yangon. It has a quality band and great DJs. As the price is expensive, the club is not crowded compared to other clubs even though the club is quite big. The service is good and the band is quite interactive.
Entrance fee is 12 USD (16,800 MMK) with one beer (free Entrance for Hotel guests). It opens until 1 AM.
Pioneer Club
It is the oldest night club in Yangon and still the most popular one among locals and tourists. You need to pay 10.000 Kyats (about $7) for the entrance fee and you will get a free beer. This is a very crowded club, it is a great place for meeting other tourists and locals. The drinks are quite cheap, so if you are on budget, this is the right place for you to party.
Open time: from 9.00PM to 3.00AM
Muse Night Club
It is another club in the Yangon International Hotel Complex which is less crowded. It is an expensive upper class club, soit is less busy compared to Pioneer. You will be asked to open a bottle of alcohol, therefore you'd better go there with a group of friends.
Open time: 10.00PM – 2.00AM
Cele Bar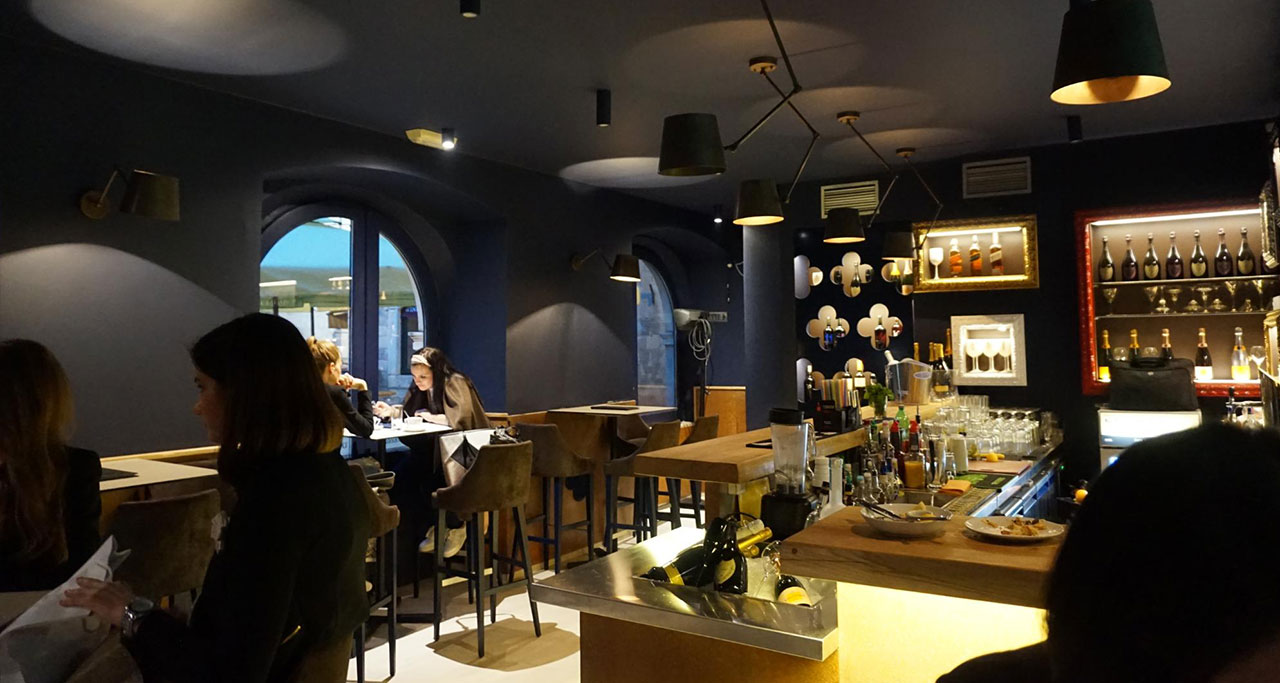 Cele Bar (formerly known as DJ's Bar nightclub) is located in the Inya Lake Hotel complex, and it is quite far from downtown. As it is named as Cele Bar, you can see some famous Myanmar celebrities there. The entrance fee is around 10 USD and you can get a free beer. The dance floor is small and usually very crowded but there is a small beer garden at the entrance. However, the medium-sized bar is quite spacious and usually not crowded. Sometimes there are celebrity party organized at Cele Bar.
Open time: 9.30PM – 4.00AM
Fuse Nightclub
It is located on the rooftop of Myanmar Plaza and only upper class people spend their night at this club. The entrance fee is 20,000Kyats but if you book a table and buy a bottle, entrance fee is only 10,000Kyats. Fuse is usually crowded so you should book a table before you go and it closes on Monday and Tuesday.
Open time: 9.30PM to 2.00AM
BME Entertainment
BME is also one of the most expensive clubs in town. Entrance fee is 15,000Kyats but if you are going there in group, it is cheaper if you open a bottle. It is located near Inya Lake.
Opens until 4PM.