Best restaurants in Bagan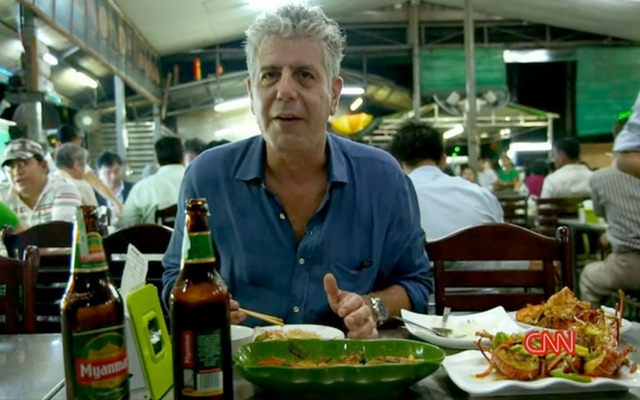 Bagan has been the top attraction in Myanmar. Visiting Bagan, travelers could access the richest archaeological sites in Asia with thousand temples, stay at the beautiful comfortable hotels and savour the authentic Myanmar cuisines. To make it easy for you to choose the restaurants in Bagan, we make a list of all favorite restaurants rated by travelers and they are divided into 3 major locations in Bagan valley ( Nyaung U, Old Bagan & New Bagan).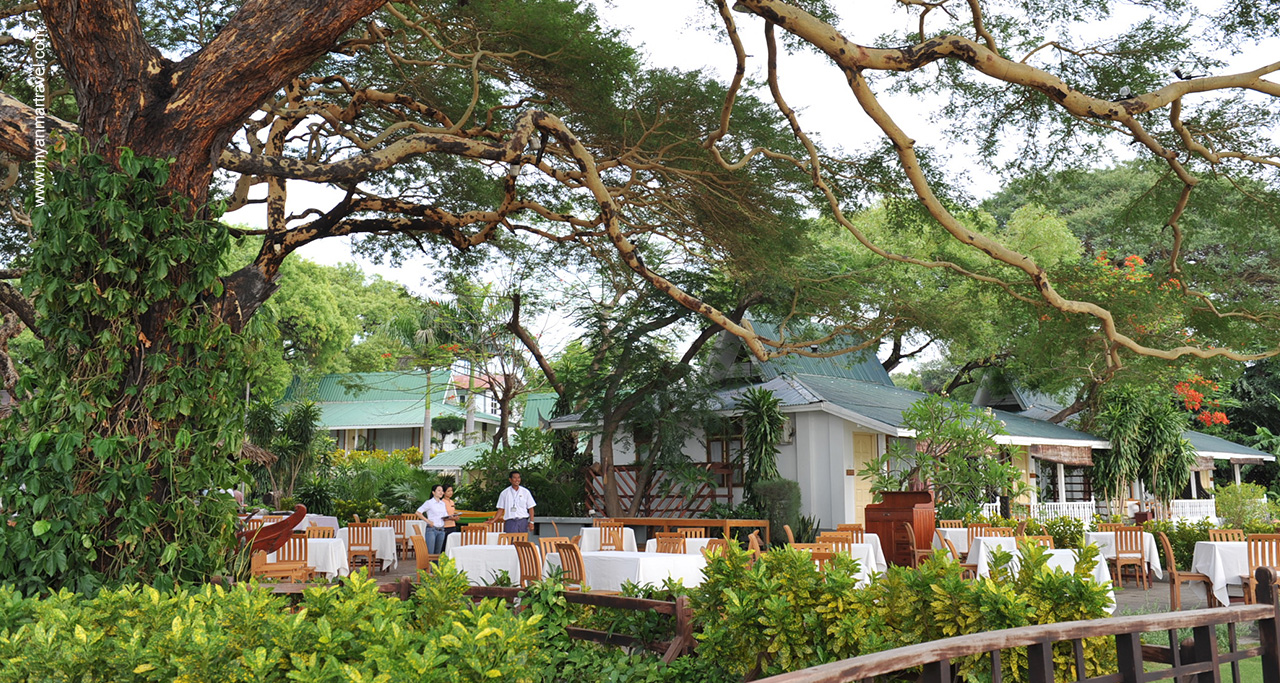 1. Restaurants in Nyaung U
Nyaung U has the widest choice of restaurants and you can find most of them in Restaurant Row. It runs several rustic blocks between Anawyahta and Main Roads. The row is s lined by a variety of restaurants, cafes, a beer station or two and even a rudimentary pub.
Weather Spoons
British will be familiar with the name as it is borrowed by a UK discount pub chain. This restaurant offers various types of food, from Western classics to Thai and Chinese choices. The food served here is good and the most well – known dish is burger. Decor is basic with a packed seating area under an open-sided wooden roof and a graffiti-scratched wall. Easily the most popular spot on Restaurant Row.
Address: Yar kin thar street, Nyaung oo Nyaung oo, Myanmar (Burma)
Opens Time: 9AM – 10PM
La Terrazza
If you are crazy fan of Italian food, La Terrazza is a right place. With an Italian-Swiss chef, it offers wide choice of pizzas and pastas. Besides, the grilled Irrawaddy wild prawns with garlic, basil, lime served with a crunchy green salad are a must-order, as is the beef ravioli.
Address: Yarkhintar St., Bagan, Myanmar (Burma)
Opens Time: 11AM – 10:30PM
Sanon Restaurant
It is a non-profit restaurant, aiming to train and assist local students in gaining employment within the growing hospitality industry. Sanon was opened in early 2016 by the Australian-based Myanmar Youth Development Institute in collaboration with Friends International.
The restaurant serves Burmese cuisine and a lot of thought is put into the food by using the best ingredients to make incredible dishes.
Sanon's inviting open interior and delightful outdoor garden area pair well with its excellent service.
Address: beside Thante Hotel, Pyu Saw Hti St, Nyaung-U, Myanmar (Burma)
TS Bagan Restaurant
It is lovely restaurant setting in quiet location. It serves Myanmar, Thai, Chinese and vegetarian food. It offers great service, tasty food at reasonable price.
Address: Thiripyitsaya 4 Street, Nyaung-U, Myanmar (Burma)
Opens Time: 8AM – 10PM
Sharky's
Sharky has own farm which provides organic and local Myanmar ingredients for itself. The menu consists of tasty European dishes such as handmade pastas and artisan cheese plates, and there's also a gourmet deli section. Bonus points for the fact that they also use 100% compostable and biodegradable packaging, straws and cutlery.
Address: Nyaung-U, Myanmar (Burma)
Opens Time: 9AM – 10PM
Bibo Restaurant
Bibo Restaurant is popular for its authentic Burmese food with a modern twist. As well as traditional dishes, they have a creative menu of burgers with matcha green tea buns and zesty cocktails. The manager here really cares what the customers think and puts a lot of effort into the food and drink. Friendly staff are the bonus, providing great service. Buy 2 get 1 cocktail in happy hour running from 5-7pm. Come with friends to try as many different dishes as possible.
Address: Between Thiri Pyitsaya 4th and 5th Streets, Nyaung-U, Myanmar (Burma)
Opens Time: 10AM – 10PM
2. Restaurants in New Bagan
This area has the largest accommodation selection but a decent choice of restaurants. The main restaurant area is around Khayea Pin Street, along which you'll find most of your dining options.
Black Rose
It is popular choice in New Bagan. It is a traditional looking, local-style café serving Myanmar, Thai and Chinese food. There are plenty of vegetarian options too, and all can be washed down with beers or fresh juices.
Address: New Bagan, Myanmar (Burma)
Opens Time: 8AM – 11PM
Shwe Ou Food Garden
This restaurant serves different types of food. Besides, they also have good coffee, juices and sandwiches, as well as a bakery selection including delicious baked cheesecake. Thai, Chinese or Thai main courses are around 3 USD. A good initiative is offering set menus with a choice of salads, soups, main (including vegetarian) courses and a dessert for a total of 3 USD.
Address: Kayay St, New Bagan, Myanmar (Burma)
Opens Time: 8AM – 10PM
7 Sisters Restaurant
This romantic restaurant has it all: beautiful atmosphere and delicious Myanmar, Chinese, Thai and European cuisine. The restaurant is built like an authentic Tazaung (a Buddhist adoration hall or shrine pavilion) with fourteen massive teak pillars and large teak beams supporting the roof.
Address: 79 Nweni St, New Bagan, Myanmar (Burma)
Opens Time: 8AM – 10PM
Naratheinkha
It is a small restaurant but popular one among locals. Walk down Khayae Street from the Eight Faces Pagoda roundabout and take the first left. The restaurant has both French and Burmese cuisine and is known for its fried fish. It has the basic seating area – tables on a dirt floor under a straw roof. The chef/owner apparently learnt his trade at Le Planteur Restaurant in Yangon. However, service is quite slow.
Address: New Bagan, Myanmar (Burma)
Opens Time: 10AM – 10PM
Sunset Garden Restaurant
It is located in a small group of riverside restaurants, the second popular eating area in New Bagan. It has Burmese, Chinese and Thai dishes. The highlight is its incredible view of the Irrawaddy River complete with a mountainous backdrop. Arrive just before the evening dinner rush to get a table overlooking the Irrawaddy for a truly memorable sunset.
Address: New Bagan, Myanmar (Burma)
Opens Time: 9:30AM – 9:30PM
3. Restaurants in Old Bagan
As the residents no longer live in Old Bagan, there's not much local action here. Aside from the fancy resorts' restaurants, the choice of eateries is quite limited. There is the bunch of cafes set around the large dirt yard east of Tharabar Gate. Some of these are pretty good even if many of them follow a similar formula.
The Moon – 'Be Kind to Animals'
It is a vegetarian café. Even though, many non-vegetarians still love this place thanks to a wide range of cheap vegetarian dishes. It's a great place to eat healthy if you've indulged in too many burgers and pizzas.
Address: North of Ananda Temple Old Bagan, Bagan Myanmar(Burma)
Opens Time: 8AM – 10PM
Starbeam Bistro
It serves a bit of a pricier menu with lots of Western choices. The restaurant has a lovely outdoor seating area with great food. They're not exclusively vegetarian but there's a whole page of salads including the famous Burmese tea leaf salad which is well worth a try.
Address: Near Ananda, Myanmar (Burma)
Opens Time: 10AM – 22PM
Khaing Shwe Wah
It is a family-run spot which serves up delicious vegetarian food. This restaurant is friendly and simple restaurant. Start with a papaya or pennywort salad before moving on to noodle soup, golden-pumpkin curry or the much-loved tomato-peanut curry, which goes nicely with coconut rice.
Address: Ananda Pagoda, North Gate, Old Bagan Myanmar(Burma)
Opens Time: 7AM – 10:30PM