Naypyidaw, Myanmar Capital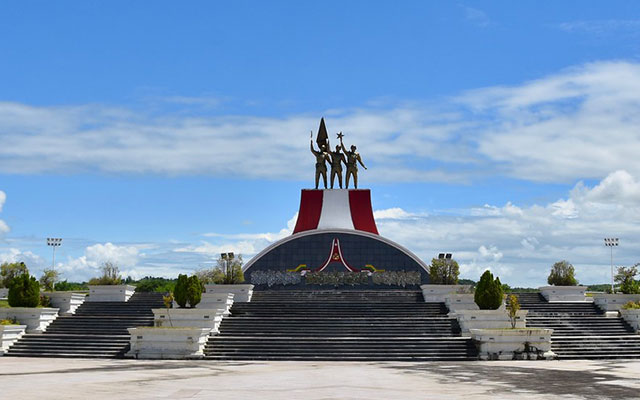 Naypyidaw officially became Myanmar Capital from November 2005, the youngest capital city in the World. It is a unique city in the region. It is a fully constructed large city but with very few inhabitants compared to its size. Therefore, you can experience the amazing and unprecedented experience of never ever being stuck in traffic that you usually see in Asian countries.
1. How to get to Naypyidaw
There are not many options of international flights to Naypyidaw directly. So, it is better to fly to Yangon where travelers can find ways to get to Naypyidaw easily.
Flights
Air KBZ and Myanmar National Airlines operate few direct flights between Yangon and Naypyidaw per day. The direct flight takes about 1 hour and airfare is US$ 85 upward. Naypyidaw airport is located 10 miles (16 km) southeast of the city. There is no public transportation from the airport to city. A taxi from airport to the centre costs about 30$.
Train
There are three direct trains a day from Yangon to Naypyitaw which is part of Yangon – Mandalay train route. The earliest train departs at 5.00AM, the second one departs at 15.00 and the latest one departs at 15.45. On Sundays, there is one more train which departs at 19.00. The distance by train from Yangon to Naypyitaw is 372 km which takes between 9 and 12 hours depending upon which train you take. Ticket costs about US$ 6. You should purchase tickets at least one day in advance through travel agents or directly at Yangon's train ticketing office.
Bus
Travel by bus seems to be the most popular way for this route. It is much quicker than train and price is much lower than flights. The journey by bus takes around 6 hours and costs $8 per person. There are many buses from early morning to late evening. Shwe Man Thu, Yaung Ni Tun and Famous Traveller Express have the best reputation for this route. Be noted that buses will depart and arrive in different bus terminals. So, you should check to find which company is most convenient to take.
Private Car
Private car is the most comfortable way to Naypyidaw. Very few regular travelers visit Naypyidaw but mostly people travel to Naypyidaw for business purpose and diplomatic purpose. The drive is 5 hours from Yangon, about 370km on the newly built highway. It is nice drive passing villages, rice field and some parts of jungle too.
There are some good stops along the way for tea and photos opt. They are pretty basic but clean.
Myanmar Travel provides private Car/ Van service one way or round trip. Their local driver is experienced, speak some English and could be able to help you to communicate to local in case you may need. Any transfer requirement please email. Travel consultant will reply you in within 8 working hours.
2. Top Attraction in Naypyidaw
Uppatasanti Pagoda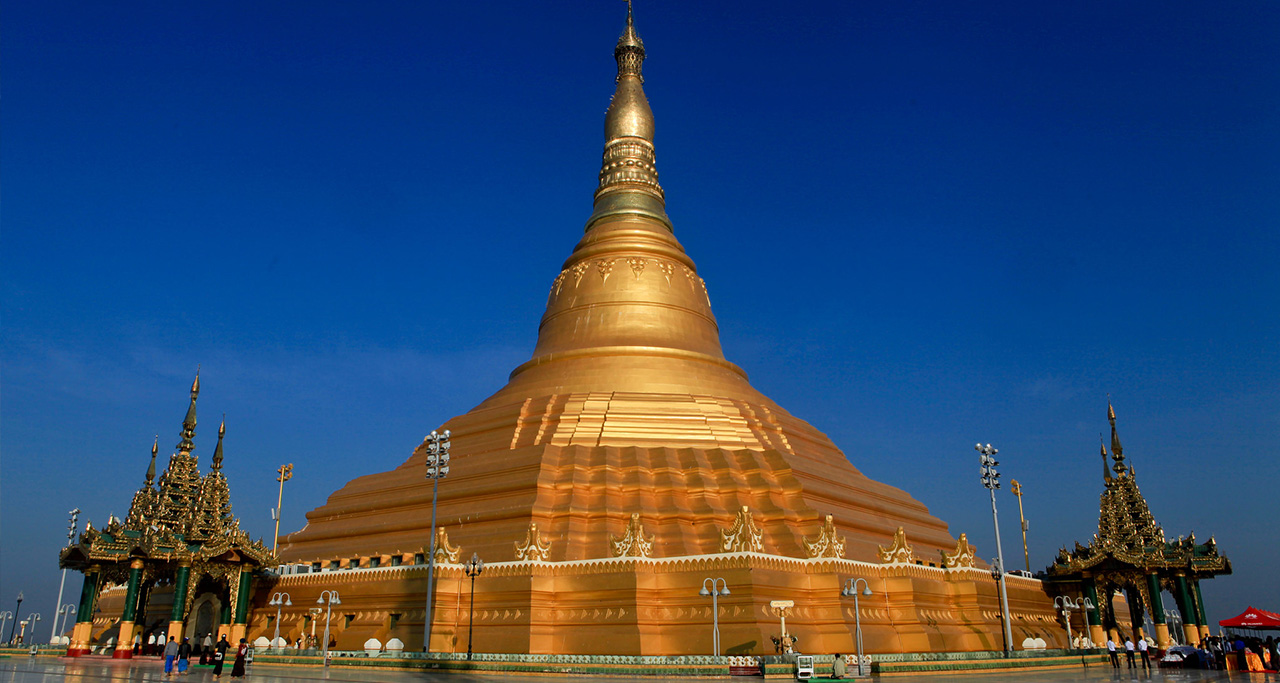 It is a prominent landmark in Naypyidaw. The pagoda is a replica of Shwedagon Pagoda in Yangon and stands 99 meters high. It is built on a hill, so you can enjoy 360 panoramic views of the city from the pagoda's platform. Within the pagoda compound, you can also see White elephants which are regarded as auspicious in Asia.
20 Lanes Highway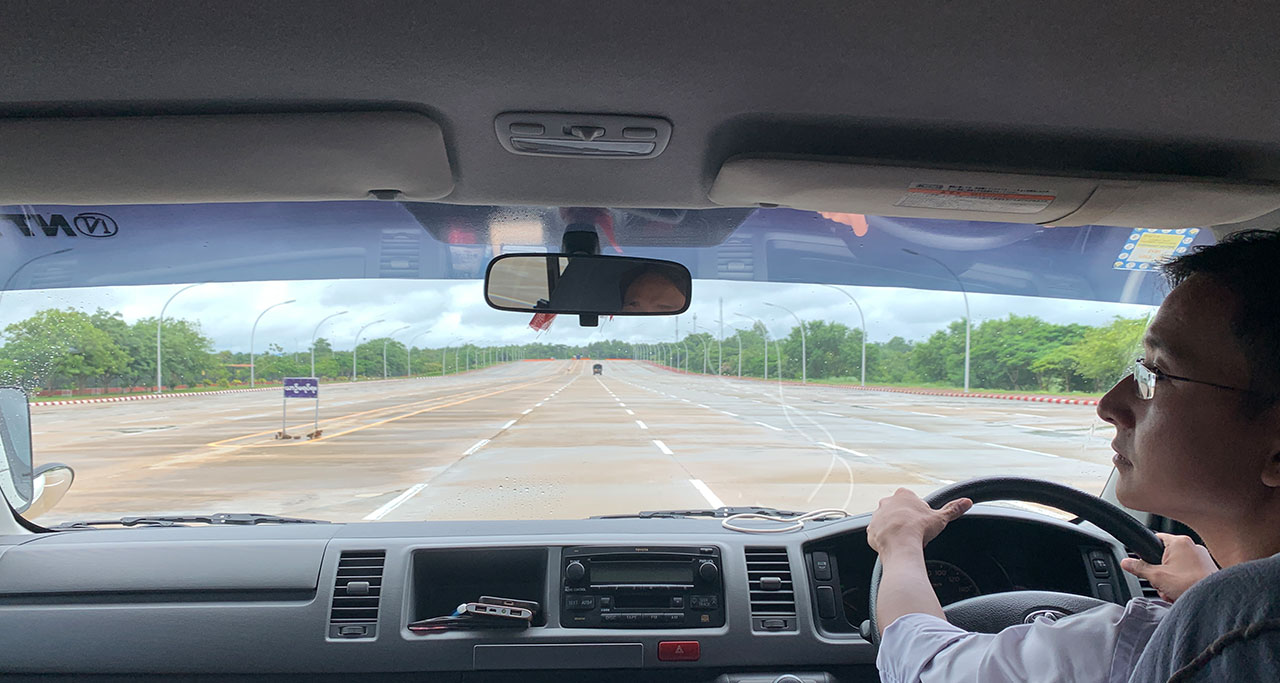 Experience 20-lane highway (10 lanes each way) without cars and people which you rarely see in other cities in the world.
Defense Services Museum
Located in the heart of Naypyidaw, this big museum showcase military stuff which helps visitors to understand about the soldiers' sacrifices and struggles as fighters of Myanmar's independence. Besides, the combination of the large amount of people working there and small number of visitors give it a certain "North Korea feel".
The Gem Museum
This museum provides interesting information about Myanmar Gems & Jewelry. Visitors can understand history of gems in Myanmar and see gem collection (rubies, sapphires, jade, pearl…) in different sizes. There are also items available for sell at reasonable price.
3. Accommodations in Naypyidaw
Naypyidaw is neatly organized into six zones: Residential Zone, Ministry Zone, Military Zone, Hotel Zone, Shopping Zone and International Zone (for foreign embassies.) It helps to find a hotel inside Naypyidaw easily since travelers are only allowed to stay in the Hotel zone.
Aside from the typical hotel room, there are also villa-style accommodations in the Hotel Zone. Due to the small number of people going to Naypyidaw, the rates of hotels here are more reasonable compared to ones in Mandalay and Yangon. The rooms are very spacious and you also do not have to worry about waiting in line to check in.
4. Restaurants in Naypyidaw
Emerald Restaurant
Located inside the Emerald Hotel (also known as the Mya Nan Daw Hotel) in the hotel zone in Nay Pyi Taw's south, this place serves excellent Italian dishes.
L'Opera Italian Restaurant and Wine Bar
Rated as the best Italian restaurant in Naypidaw. The restaurant offers authentic Italian taste, quiet atmosphere and excellent service.
Santino
The menu is combination of various styles including European, Italian, Burmese, Chinese, Japanese and Thai food.
Yangon Kitchen
A good restaurant to introduce Burmese tastes which is located inside the Kempinski Hotel.
Maw Khan Nong
It is favorite restaurant for government workers, so it is good place to discover real Burmese food with traditional flavor at local rate.
Café Light
Come and enjoy drinks inside the old aircraft that is intersting. For something other than drinks, head into the main restaurant behind.
Tai Kitchen
It serves good Thai food but staffs are not very good at English. Service is quite slow, price is reasonable
Shwe Si Taw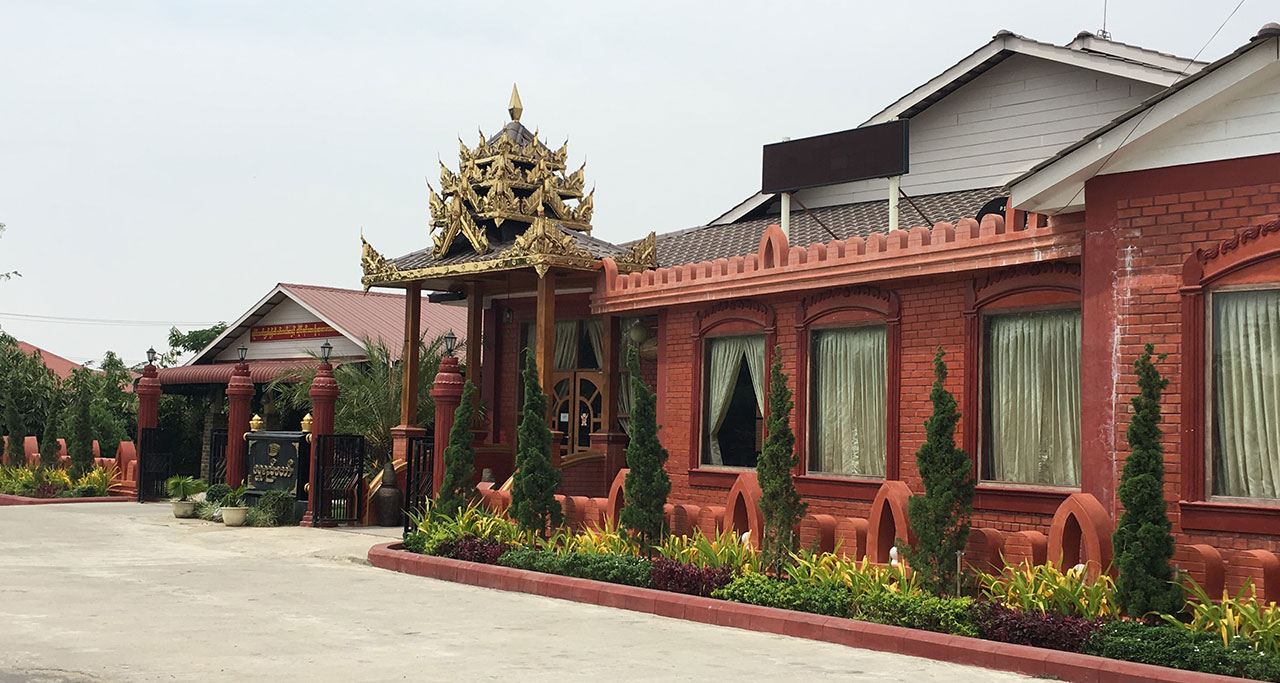 Nice traditional Burmese buffet style in Naypyidaw. It offers wide selection of Burmese dishes which are served with steamed rice at reasonable price.
5. Travel Tips
• DON'T stop on the road in front of the parliamentary complex. Otherwise, you will be suspected.
• In Naypyidaw, attractions are far from each place, so it will be better to rent a car or motorbike taxi for a half-day or full-day package.
• Myanmar currency will be easier for you to purchase snacks or taxi fares. You should change it in Yangon before the journey to Naypyidaw.
• You are not allowed to wear any footwear and shorts when you go to the pagoda or religious buildings.
• Ask for permission when you want to take a photo.
• Should not go to restricted areas without permission.
In general, Naypyidaw is the quietest capital city in the World. There is no traffic jam at all. The main road of 10 lanes in the center has almost no traffic, may be some motorbikes and some famers passing to the fields nearby.
If you have any question related to exploring this unique city, please contact Myanmar Travel team. Our travel consultants will be more than happy to reply you immediately.