Things to do in Ngwe Saung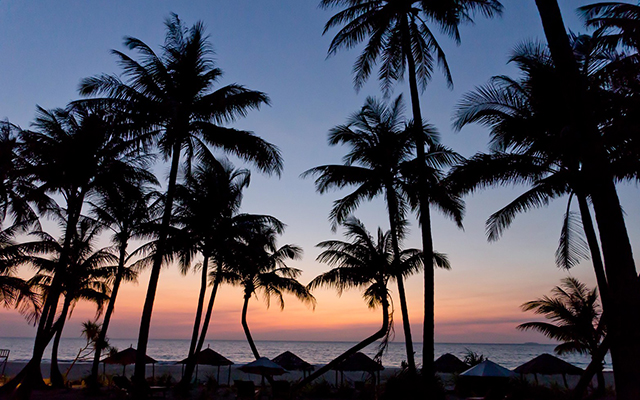 Ngwe Saung is one of two beaches within relatively easy driving distance from Yangon. It is situated to the west of Myanmar in the Bay of Bengal. 'Ngwe' means silver, which explains perfectly the silvery sand on the beach here. Although Ngwe Saung is not as popular as Ngapali, there are many interesting things waiting for you. Please come with Myanmar Travel to discover the best things to do in Ngwe Saung.
1. Relax on the Beach
Spend the whole day to do nothing, just soak up some sun, lounge on white sand and immerse yourself into the ocean. It is the amazing experience that you definitely do not want to miss.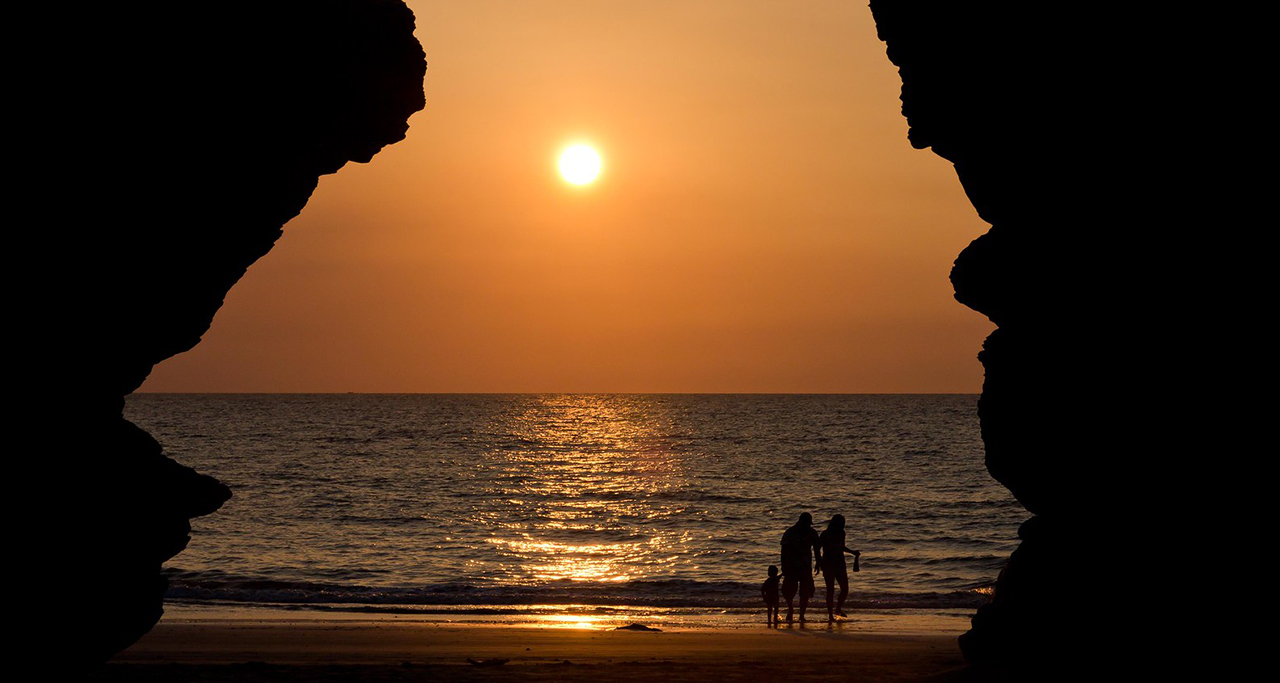 2. Walk to Lover's Island
Lover's island is at the end of Ngwe Saung Beach. It offers panoramic views of the beach from its summit. It also offers snorkeling opportunities amongst the coral and brightly colored fish under the waters. One thing to make the island special that it is accessible by foot. When the tide is low enough, just take a walk along the beach, pose at the twin stupas of Kyauk Maumghnama Pagoda, then go through the water to approach the island, taste the nature and snap photos of surrounding landscape,
3. Water sports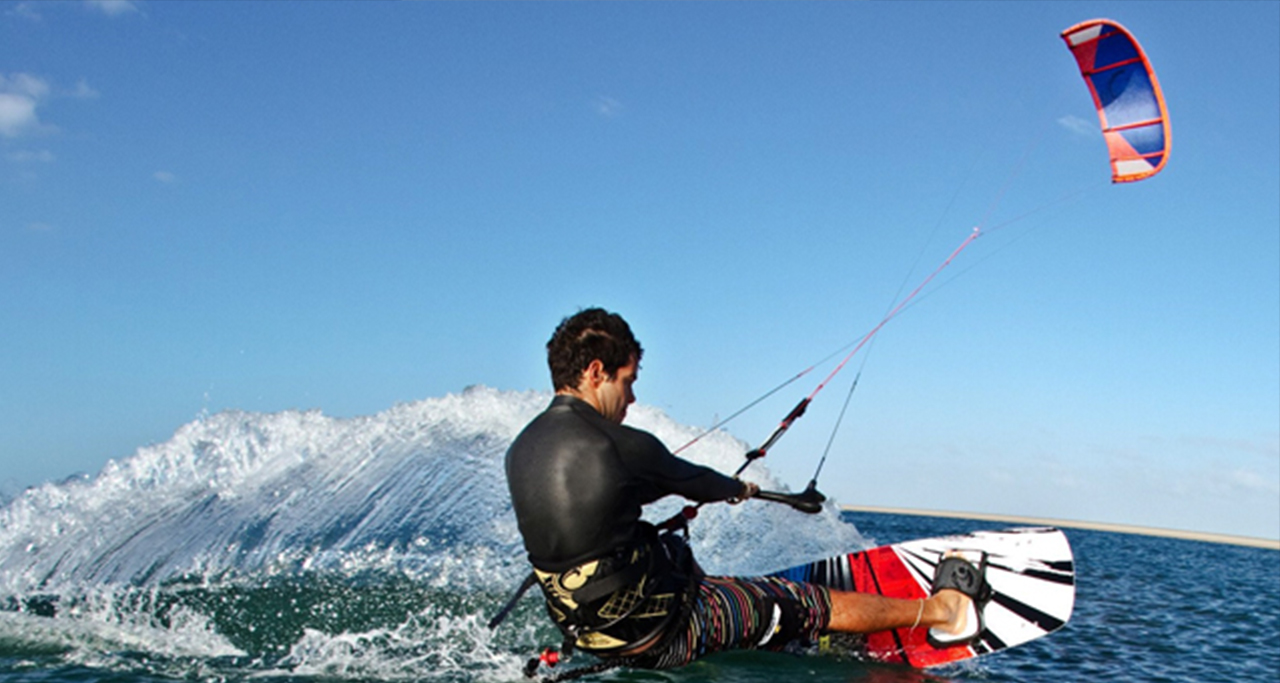 For the active travelers, you can find many activities which fit your interest from banana boat rides to more adventurous ones as kite boarding, windsurfing, SUP… Among water sport centers you can find in Ngwe Saung, Ngwe Saung Yacht Club is the best one. It is located on the beach in front of the Ngwe Saung Yacht Club & Resort and provides different kinds of activities.
4. Snorkeling at Bird island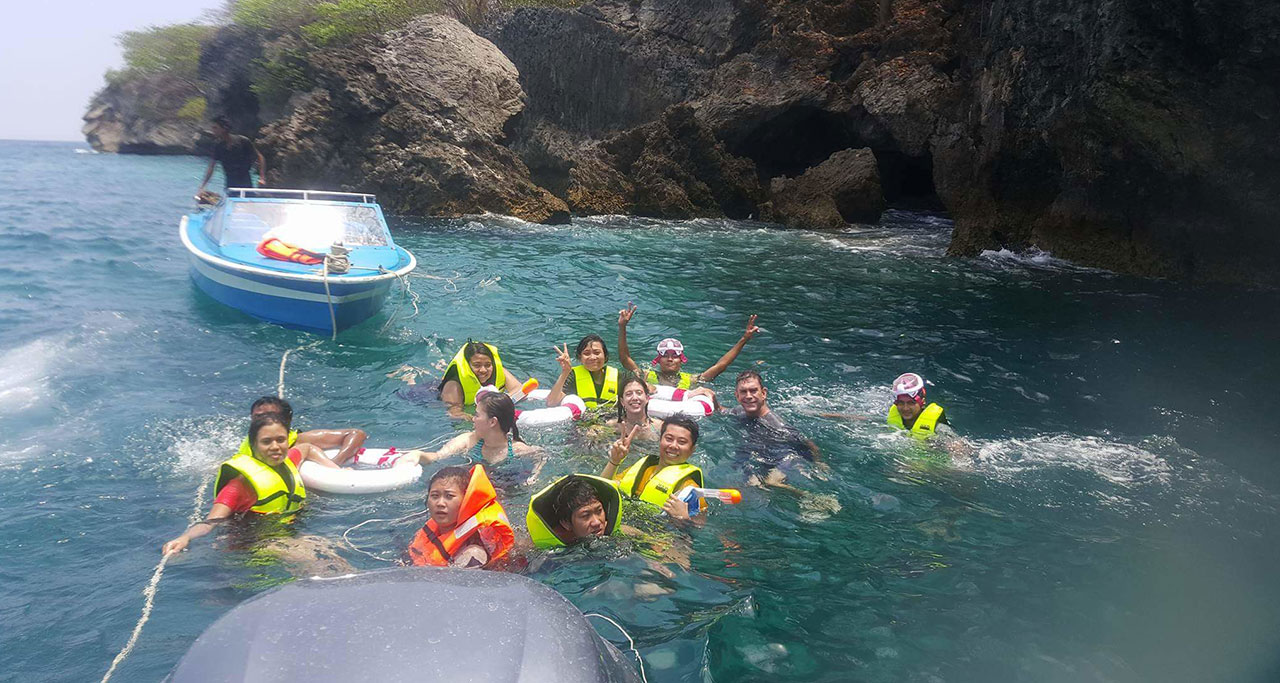 Bird island is one of the famous islands in Ngwe Saung. It takes one hour to get there by boat from the shore. It is a perfect place for snorkeling thanks to crystal clear water and large diverse marine lives. The middle of the Island is mostly occupied with birds. That is a reason why ancient Rakhine people called it as Bird Island.
5. Scuba Diving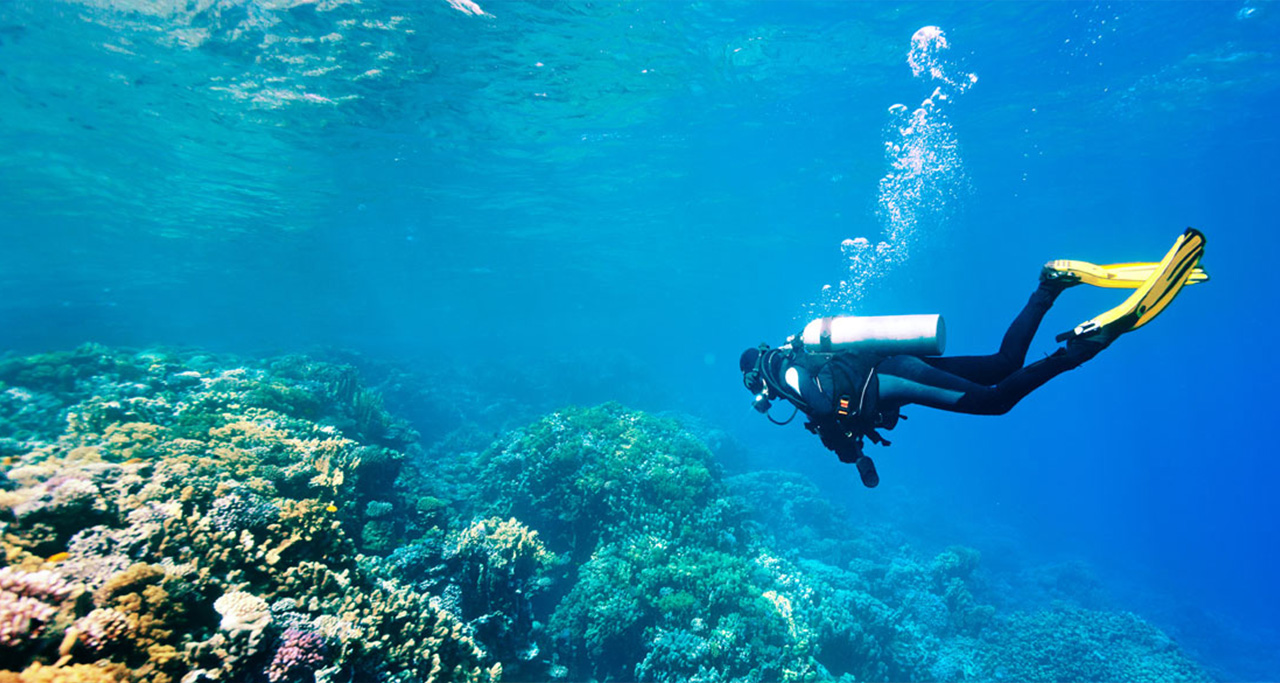 Ngwe Saung is home to not only an amazing beach, but PADI-certified dive centers as well.
Myanmar Dive Center, located in Ngwe Saung, is available for all your scuba diving needs. They'll organize certification and run practicals as well as lead diving excursions for those with experience, making this the perfect activity no matter if you've taken a dive before or not! In addition, few hotels also build their own diving centers such as Eskala resort, Ngwe Saung Yatch Club & Resort… It helps Ngwe Saung to become favorite place for divers.
Read: Best Beaches in Myanmar
6. Visit Sinma fishing village
Just take a short ride by boat, Sinma fishing village is a great place to explore daily life of fishermen and their family. Every night, the fishermen go out into the see for fishing and return home in next day. In early mornings, you can see the fishing boats coming in with their day's catch. Stroll along the beach, passing the vast straw mats which are used to dry small fish, meet the fishermen and buy their freshly dried products. It offers great photo opportunities to capture the scenery.
7. Eat Local Seafood
Seafood is definitely must try in any beaches all over the world and Ngwe Saung is not an exception. There are many restaurants with beachfront views serving up steaming plates of fish, shrimp, crab and lobster. So whether you're eating it for breakfast, lunch or dinner, be sure to get your fill because this is as good as seafood gets!
8. Biking in Ngwe Saung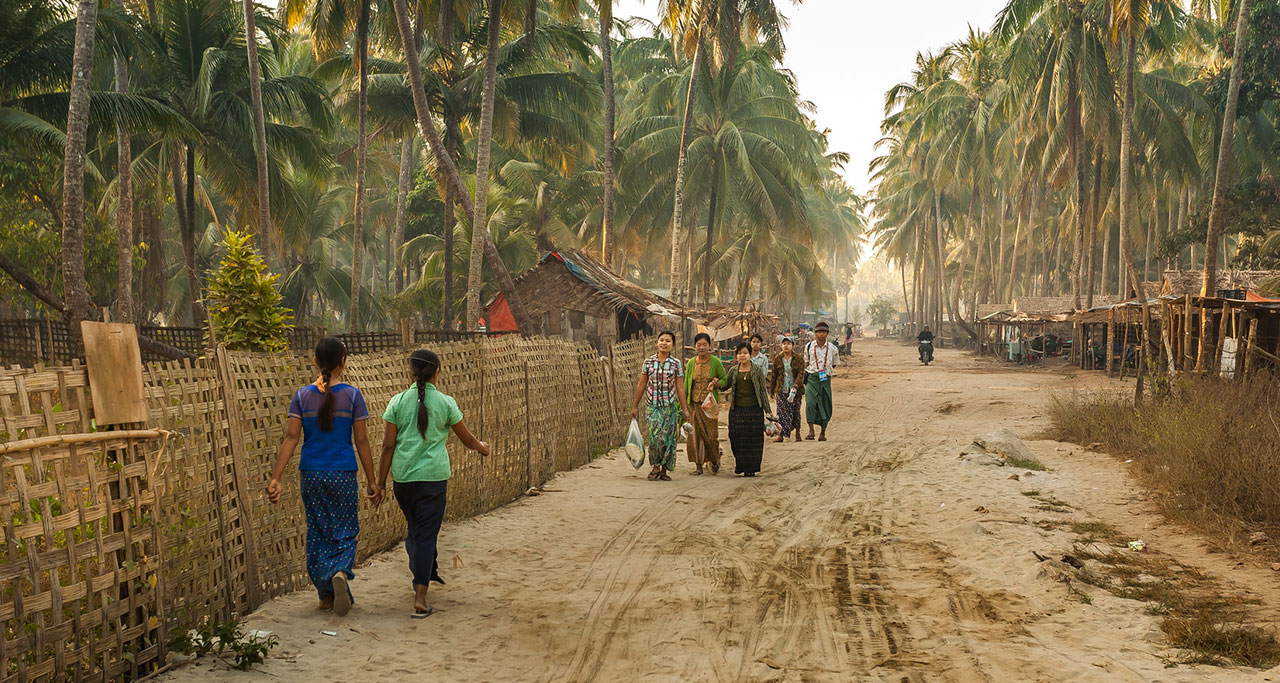 If you are interested in exploring the unspoiled countryside; get a bike and ride on winding roads surrounded by teak forests and paddy fields. On the way, you can make a stop at roadside villages to meet the locals and experience their way of life.
Tips for travelers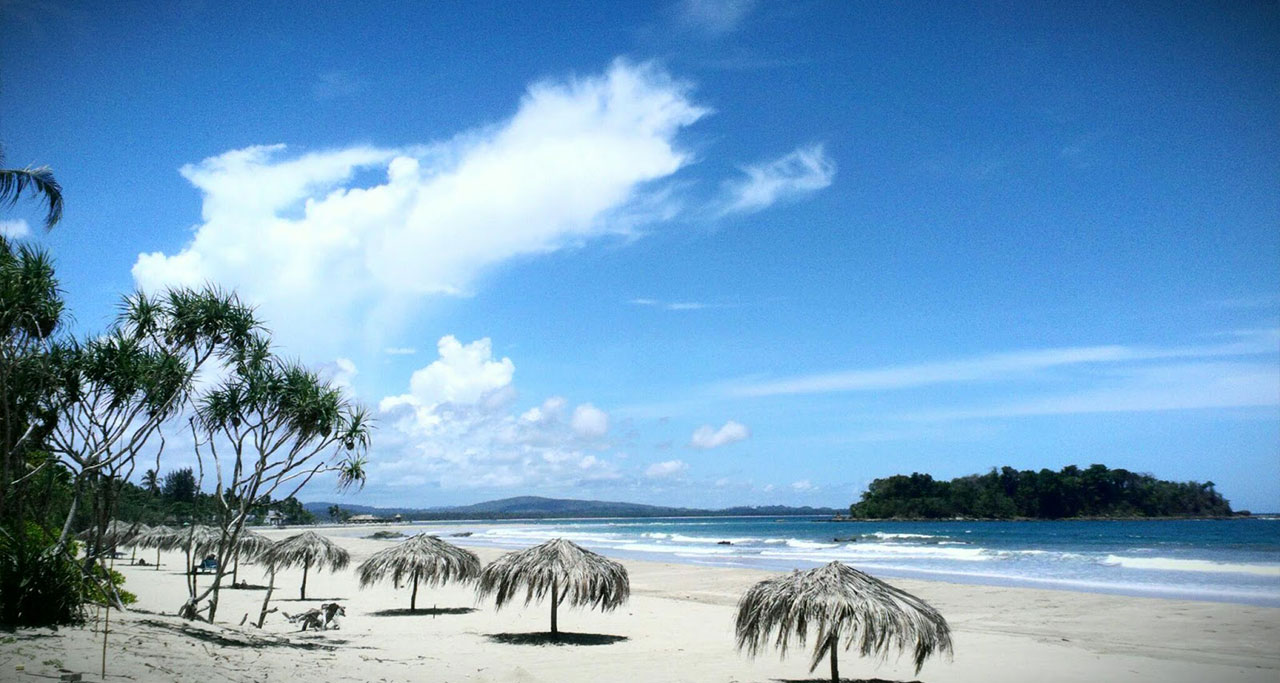 • Most hotels are closed the low season from May to October, although you are still able to find some hotels open throughout the year. This can be a lovely time to visit, and the surf is impressive – but the weather can be a lottery, with occasional extended periods of rain.
• There is no beach guard or safety equipment at any time of year. So, swimmers should not swim too far.
• Myanmar is not the land of bikini and swimwear as most locals swim in their clothes. Foreigners are afforded an exception, but you should wear somewhat conservative swim attire