How to get from Bagan to Mandalay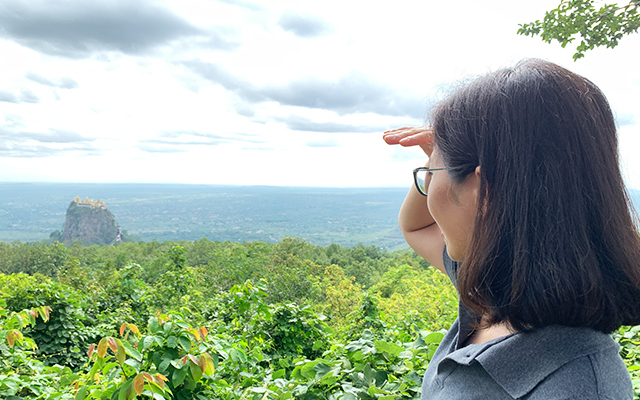 Bagan and Mandalay is connected by a nice part of Irrawaddy river. They are 2 of the top visit attractions in this beautiful country. The historic journey which takes you from the ancient city of Bagan to the old royal capital of Myanmar, Mandalay.
Mandalay is home to some impressive buildings and an abundance of culture. Bagan is one of the world's greatest archaeological sites with more than three thousand Buddhist monuments. Bagan to Mandalay is not a huge distance 178km, and with several different transportation options, you can easily get from one city to the other.
This article will show you all the options how to reach to Mandalay from Bagan. You can choose any of them that well fits your travel budget and your own travel interest.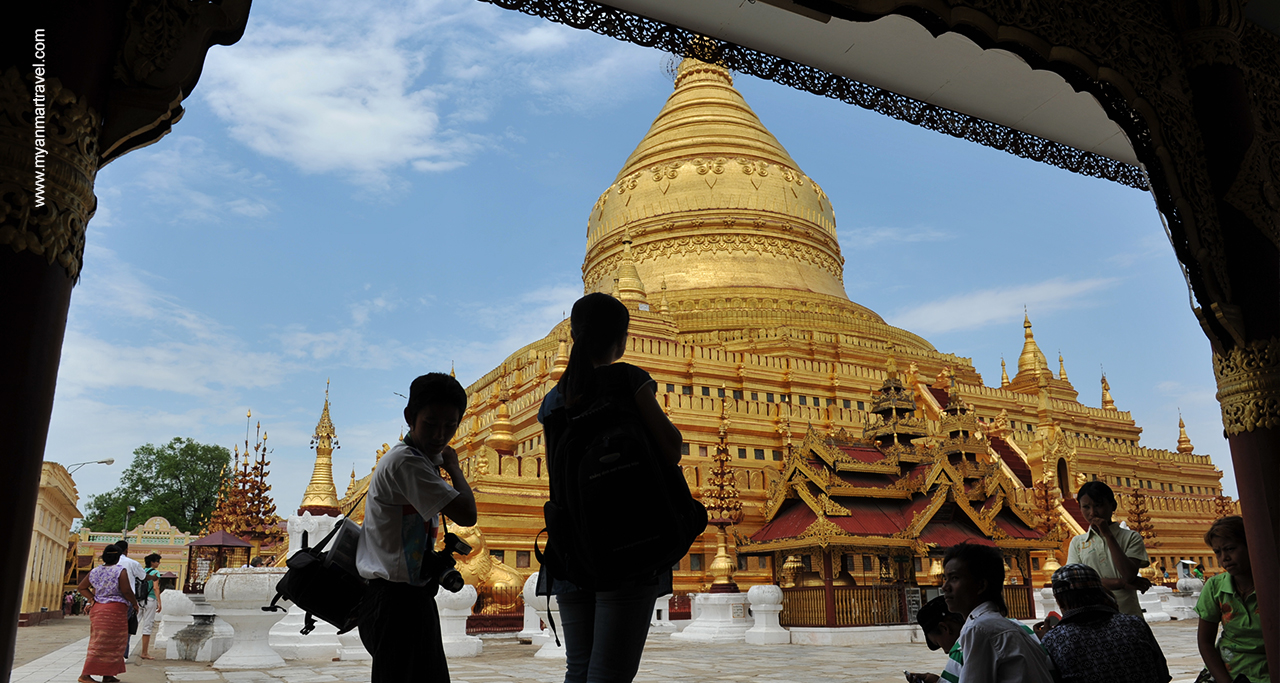 1. Bagan to Mandalay By air
It is the fastest way to travel between Bagan and Mandalay. The flying time between two cities is only 30 minutes. So, even when you add time spent getting to the airport and waiting in line, it is still easily the quickest way. However, it is also the most expensive way. Myanmar does not yet have any low-cost airlines. Airfare costs around US$ 60 upward depending on your traveling period. There are 3 different airlines to choose: Air KBZ, Mann Yadanarpon Airlines, and Myanmar National Airlines. So you may expect to be a little competition between them. During summer time (from April to September), the flights may be canceled due to low demands. You are advised to check flight status before departure to make sure it is on schedule or not.
Price: 60 – 85 USD
Duration: 30 minutes
Departs: 7.00AM, 8.00AM & 4.00PM
The airport in Bagan is located at Nyaung-u (NYU) which is one of the three main areas to stay. Traffic jam is not an issue there, so it takes maximum 30 minutes to get to airport depending on where you stay. Airport taxis cost around US$ 10 from hotels in Old Bagan and US$ 5 from hotels in Nyaung U. Mandalay International Airport is about 30km from the city center. It takes about 1 hour to get there. Once you land, there will be taxis to bring you to your hotel at the cost of about US$ 15.
2. Bagan to Mandalay By boat
It is the slowest way to travel from Bagan to Mandalay but traveling along the Irrawaddy River is spectacularly scenic. There are two types of boats
Day boat
Price: 32 USD
Duration: 11 – 12 hours
Departs: 5.30AM
As it follows upstream direction, it will take 11 – 12 hours. The boat leaves Nyuang U Jetty at 5.30AM. You need to be there 30 minutes earlier for check – in procedure. There are several different companies and one of the most reputable companies is MGRG Express. Their price is US$ 32 per person. Breakfast and lunch are provided on your trip. However, you should buy some snacks as nothing is available to purchase on board. It's a long day and it is worse if you feel hungry in the middle of a river!
The gorgeous sunrise is one of the highlights of the journey. During the day, you have many opportunities to take photos of river life and capture the overwhelming number of golden pagodas lining the banks.
One more thing you should know that even it is hot in Bagan, it is quite chill before dawn. A light jacket is recommended to avoid getting a cold.
Overnight boat
Price: 200 – 3000 USD
Duration: 2 – 3 days
Departs: 11.00AM
They are something more luxurious and comfortable. You will have private cabin with full facilities as provided in hotels. You no need to wake up so early as they depart at noon time and arrive in late morning on next days. During the cruise trip, there will several stops for sightseeing. Depending on your time and budget, you can choose to spend 1 or 2 nights on the cruise. Price could range from 200 US$ up to US$ 3,000 per person depending on the category of the cruise (3 to 5 star). It is ideal option for people who look for some relaxation.
Note: all day and overnight boats are not operated in summer time from April to September.
3. Bagan to Mandalay By train
Price: 1 – 4 USD
Duration: 12 hours
Departs: 4.00AM & 9.00PM
Catching a train from Bagan to Mandalay is another option, but not for anyone who is in a hurry! The train is very slow, taking around 12 hours to complete the journey. However, it's very cheap (just from US$ 1 to $4 per ticket) and quite comfortable with spacious carriages, especially if traveling in upper class.
There are two trains per day: a day train departs at 4.00AM and a night train departs at 9.00PM. Taking the night train is not good option because there is no sleeper cabin. Day train is recommended as it will pass some of the most beautiful scenic areas. E-ticket is not available, therefore you need to purchase the tickets yourself at the train station few days in advance. Passport will be required to show when you purchase tickets. Don't forget to bring it. To save time, you may book through travel agent with some dollars more for booking fee.
4. Bagan to Mandalay By bus
Price: 7 – 14 USD
Duration: 5 hours
Departs: from 4.30AM to 17.30
It is the most popular way for local travelers and backpackers thanks to low cost. The journey takes at more than five to six hours. In the past the buses were known for being overcrowded but recently there are so much better quality buses running Bagan to Mandalay and vice versa.
There are several different companies operating along this route, and prices and comfort levels can vary quite considerably. It ranges from US$ 7 to 14 per ticket. You can buy your tickets ahead of time or get them at the station. Most of the buses from Bagan to Mandalay are not large coach but instead minibuses, so you should check what kind of vehicle they offer when you purchase tickets.
There are several reputable bus companies that make the trip, some more comfortable than others. OK Bus seems to be popular because they have free pick up and drop off service at your hotels in Mandalay and Bagan (city area only). You don't need to go to Mandalay highway Bus Station (10 Km far from Downtown) & also Bagan Shwe Pyi Highway Bus Station (7 Km from Old Bagan).
There are buses leaving throughout the day and some night bus options as well, but given the level of comfort and the length of the journey, the night bus is not recommended. Most buses arrive really early in the morning while you cannot check in until 2.00pm.
If you don't mind bus travel and are looking to save some money, this is a common and easy choice of travel.
5. Bagan to Mandalay By private car
Price: 95 – 300 USD
Duration: 4 hours
Departs: flexible time
It is probably the best option to take the legend road to Mandalay from Bagan by private car. The nice drive takes only 4 hours including a tea stop along the way. Since the road condition is getting much better compared to the past and the price is more affordable than flights and it becomes more affordable when you travel in a group from 4 people and up. Traveling by private car is flexible. Private driver will pick you from your hotel lobby and departure time is on your disposal. During the trip, you could stop for photos and tea or visit villages along the way and the great things if you could see the countryside and local in the closer lens.
There is great option to drive pass and visit  Popa Mountain before heading the road to Mandalay too. More details, Please contact Myanmar Travel.
If you prefer to book a private transfer from Bagan to Mandalay, Myanmar Travel team is more than happy to assist you. We also provide multi-day trips in which a private driver will be with you on your entire trip. You can pay in advance by credit card and not have to haggle with a taxi driver while on vacation in Myanmar.