How to get from Bangkok to Yangon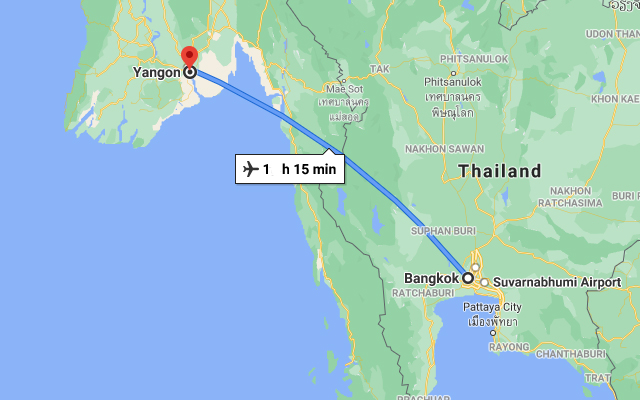 Bangkok and Yangon are two biggest cities in their countries as Thailand and Myanmar. Known as a hub of international flights, Bangkok is the ideal connection point between Myanmar and other countries all over the world. Travelers can find few options to travel between two of them: by air or by land.
1. By air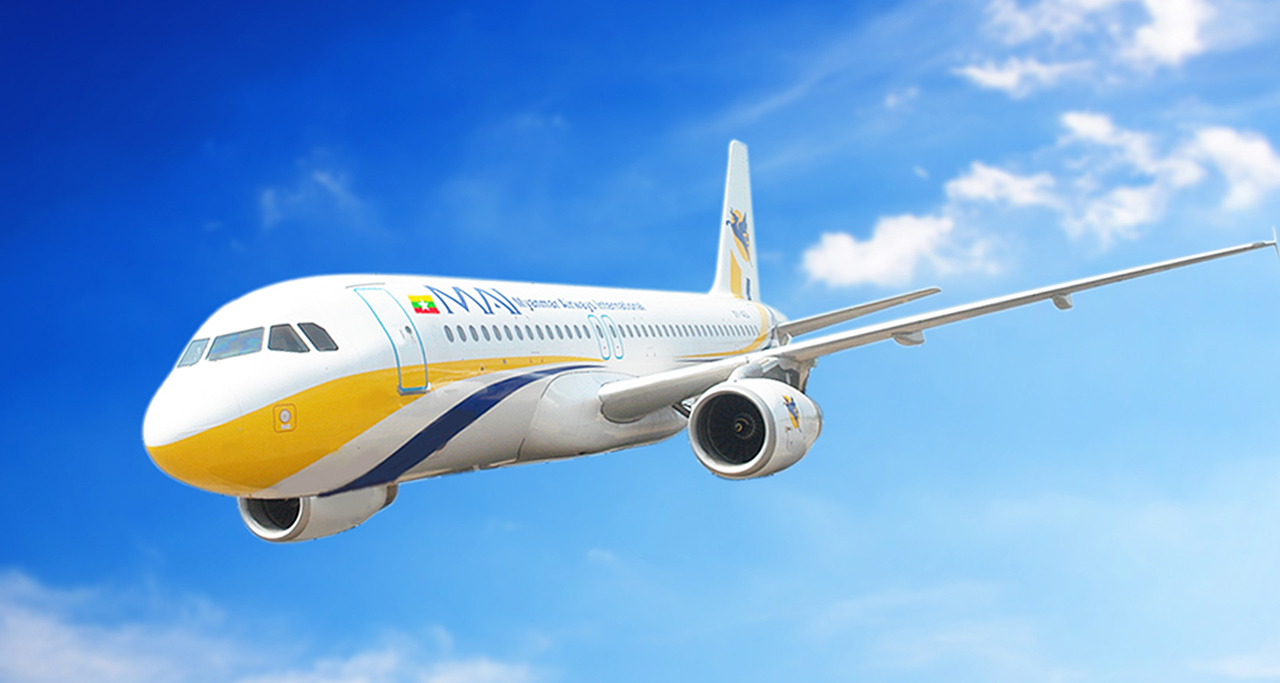 The easiest way to travel between two cities is by air. A direct flight takes 1 hour and 20 minutes. There are many direct flights per day which depart from 2 international airports in Bangkok as Suvanabhumi and Don Mueang.
Suvanabhumi is the biggest and main airport in Bangkok where most of international flights arrive and depart. Before Suvanarbhumi airport was officially opened in 2006, Don Mueang was the main international airport of the city. Now, Don Mueang becomes a hub of low- cost airlines. As 2 airports are 45km far to each other, you have to make sure where you will depart to avoid any misunderstanding, especially in case you have connecting flights in same day. There are 5 airlines operating this sector:
+ Flight from Suvanabhumi Airport: MAI Air, Myanmar National Airlines, Bangkok Airways

+ Flight from Don Mueang Airport: Thai Air Asia, Nok Air
In fact, the flights from Suvarnabhumi are little bit comfortable as their aircrafts are bigger. Their tickets will include check – in luggage (20kg), water and snack which are not available in low-cost flights. However, for such a short flight, it may be not a problem if you want to save some cost.
From Bangkok city centre, it takes 45 – 60 minutes to get to both airports. In rush hours, it may take extra 15 – 30 minutes.
In Yangon, there is only international airport thus you no need to care which one you will arrive. After you get of airplane, it is time for immigration procedure. Most of nationals are required to get Visa to Myanmar. Make sure you get Visa at Myanmar Embassies or apply E-visa in advance to avoid any troubles at Immigration Counter. If your country is on the list of Visa on arrival, you need to get to Visa on arrival counter to do it before Immigration.
From Yangon airport, it also takes about 45 minutes to get to city downtown. You can take a taxi or book private car in advance to get the good deal.
If you return Bangkok from Yangon, you still arrive in same airports as departure. For Thai visa, please view on the website: Visa to Thailand
2. By land
At the moment, Thailand is one of two countries from which foreigners can cross land borders to Myanmar without special permits. There are four land border crossings between Thailand and Myanmar opened for foreigners: Ranong/Kawthaung; Mae Sot (Tak)/Myawaddy; Phu Nam Ron/Htee Khee and Mae Sai/Tachileik. To get to Yangon, travellers can go through 2 borders as Mae Sot–Myawaddy and Phu Nam Ron/Htee Khee
There are no direct buses between two cities but you need to take several ones. Then, you need time for immigration and waiting for connections which make the trip up to 24 hours. To make right decision, please find procedure as follows:
Mae Sot/Myawaddy border
For this route, you need to take 2 buses through the distance of 900km. First, take a bus from Bangkok to Mae Sot, the border town on the Thai side. The bus will depart from Bangkok's Northern Bus Terminal, at Morchit. There are few different counters selling tickets on the ground floor near the main entrance, so you can ask and compare. Normally, the buses depart in the early morning or evening and traveling time differ from 8 to 14 hours. You should choose the latest bus (22.00) which arrive in Mae Sot next morning, so you can cross the border and catch a bus to Yangon on same day. Bus ticket cost is 10 – 20 USD.
Mae Sot bus terminal is about 4 kilometers to Tak Immigration checkpoint. You can walk or travel on songtaew (pickup-trucks modified with seats in the back) with the price of 50 Baht (1,5 USD). You need to have your visa or E-visa printed out and copy of your passport also. There are few photocopy shops around the border, so no worry for this.
After immigration departure formalities, walk across the Thai-Myanmar friendship bridge that connects Mae Sot with Myawaddy on the Myanmar side. In Myawaddy town, you can buy SIM Cards, exchange money and get bus tickets to Yangon. Ticket price is 11 – 15 USD. If you have free time before the bus journey, you can relax and have breakfast at local restaurants there.
The roads to Yangon are in better shape than they used to be, so this isn't quite as uncomfortable ride as you may hear. However, it still takes a very long time – about 12 hours. Buses will go through some major towns such as Hpa An, Thaton and finally end in Aung Mingalar Bus Station in Yangon which is 25km far from city downtown. Take a taxi to your hotel and the journey ends.
Read: Things to do in Yangon
Phu Nam Ron/ Htee – Khe border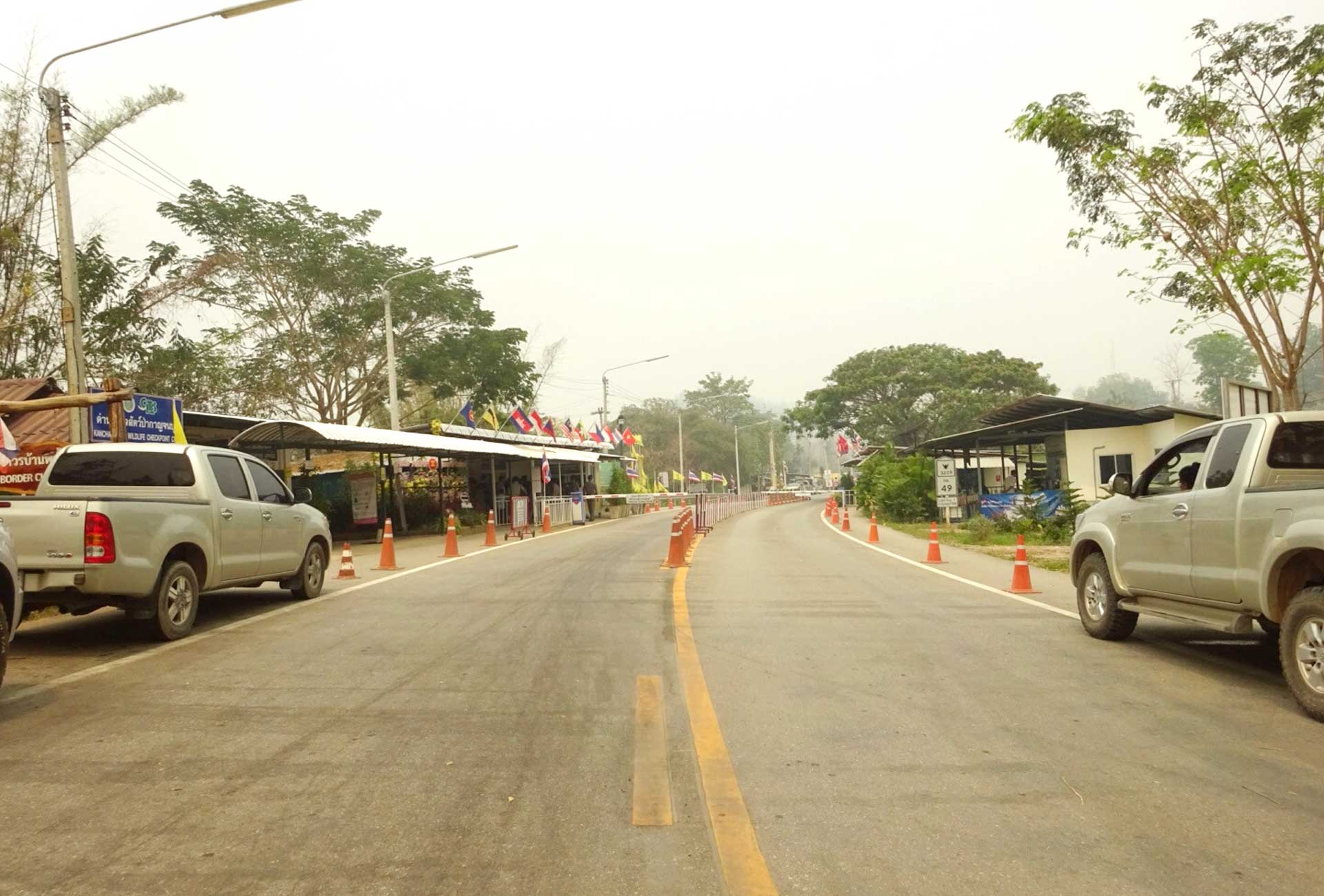 It is the newest among four border crossings between Thailand and Myanmar. Although distance is shorter (about 830km), it will take longer as you need to change buses several times.
E-visa to Myanmar is not allowed to enter at this border. You need to get Visa at Myanmar Embassy in Bangkok or your hometown before leaving. If you travel from Yangon to Bangkok through this border, E-visa is fine. Thai visa at borders is also easy.
Instead of 2 buses as the first option, you need to take 4 buses totally. You need to travel from Bangkok to Kanchanaburi, then Kanchanaburi to Phu Nam Ron. In Myanmar side, take a minivan from Htee Khe to Dawei, then bus from Dawei to Yangon.
The busses to Kanchanaburi run regularly every day from different stations in Bangkok: Northern Terminal, Southern Terminal or from travel agents' office at downtown. You should check and book in advance.
In contrast to a journey to Mae sot, the drive takes 3 hours thus you had better take the earliest bus (7.00AM). Hence, you can catch a night bus from Dawei to Yangon on the same day.
Once you get to the bus stop in Kanchaburi, take another bus to Phu Nam Ron. The busses run pretty regularly throughout the day. Tickets are bought on the bus. You can ask at the information desk for up-to-date information. Staffs are friendly and speak relatively good English.
The bus from Kanchanaburi to Phu Nam Ron costs about 70 baht (2 USD) and takes 1.5 hours, it is nice drive through a backdrop of beautiful green mountains and valleys.
After stamping out from Thailand, there is a stretch of 6km "No Man's Land" before you arrive in the Myanmar border office. You should take a motorcycle taxi that drives you to the other side for 50-60 baht (2 USD).
Htee Khee is only a simple town where you cannot find any accommodations or restaurants. At the border gate, minivans are waiting to take people to Dawei at the cost of USD 25. It takes around 5 hours through unpaved road. On the way, you will see some wildlife and undulating countryside.
When you arrive in Dawei, have a dinner and refresh little bit before getting on a bus to Yangon. The latest buses depart at 11.00PM and arrive at 13.00 next day (12 – 14 hours long). Buses are in good condition.
In general, we recommend you to travel by land just in case you love to discover the Southern part of Myanmar before moving forward to the North. You may spend one or couple of nights to visit major cities such as Kanchanaburi in Thailand or Dawei, Mawlamyine, Hpa An… in Myanmar to make the journey more relaxing. Besides buses or share minivans, Myanmar Travel also provide private car/van for your trip starting from Bangkok to Yangon. With own offices in both cities, we are confident to provide the best arrangement for your entire trip. Please contact us for further assistance.