Mandalay International Airport
Mandalay International Airport is one of three international airports in Myanmar. Located a bit far (40km) from Mandalay center, it was completed in 1999 and became the largest and most modern airport in country until 2008, this order was replaced by the renovation of Yangon airport.
It is the arrival port of some flights from Singapore, China and Thailand. From Mandalay International Airport, travelers could easily access 3 most important attractions of the country as Mandalay, Bagan and Inle Lake.
1. General information
Airport code: MDL
Location: Tada-U, Mandalay Region, Myanmar.
Distance to Mandalay City Center: 35 km
Capacity: the airport can accommodate up to 3 million passengers annually.
2. Airlines and destinations

International
At the moment, there are not many international flights connecting to Mandalay airport. There are just few options coming from Singapore, China and Thailand. Below are popular airlines which operates flights from/to Mandalay
| Airlines | Destinations |
| --- | --- |
| China Eastern Airlines | Kunming |
| Air Asia | Bangkok (Don Mueng) |
| Silk Air | Singapore |
| Bangkok Airways | Bangkok (Suvarnabhumi), Chiang Mai |
Domestic
There are 5 domestic airlines which are currently operating flights to/from Mandalay.
| Airlines | Destinations |
| --- | --- |
| Air KBZ | Yangon, Kalay, Tachileik, Heho, Myitkyina, Khamti |
| Myanmar National Airlines | Yangon, Heho, Khamti, Putao, Myitkyina, Bhamo, Kyaingtong, Lashio |
| Golden Myanmar Airlines | Yangon, Heho, Myitkyina, Putao |
| Air Thanlwin | Yangon, Heho, Tachileik, Kyaingtong, Myitkyina, Khamti |
| Mann Yadanarpon Airlines | Yangon, Bagan, Heho, Tachileik, Myitkyina |
3. Passenger Guide
Arrival
When you land, head straight to the immigration counters. Myanmar immigration officers are said to be very friendly. The visa-on-arrival option is limited to some nationals only. So before you travel, you should have your visa from a Myanmar embassy or get E-visa through the website: www.evisa.moip.gov.mm
After immigration head to the baggage claim area. Once you enter the arrivals hall, you will find a travel agent and tourist help desk to help you with accommodation and sight-seeing options. There is a car rental desk in the arrivals hall as well. There is also a currency exchange located here.
Departure
Once you arrive in the airport, go to check – in counters. Then, go through to immigration after which you'll come into the departures lounge. You will find duty free shops, souvenir shops and and restaurant to discover while waiting.
Transit
International Transit passengers are requested to follow the guidance of the ground staff for your onward flight.
4. Services at Mandalay airport
Eating & Drinking
The departures area has 8 restaurants and a VIP lounge for business and first class passengers. Depending on the number of flights scheduled you may find the restaurant is closed. If you are lucky to be there when it is open you'll have a choice of some western dishes and local cuisine, coffee, tea and soft drinks.
The arrival area has 3 cafes which offer space for you to wait for transportations.
Shopping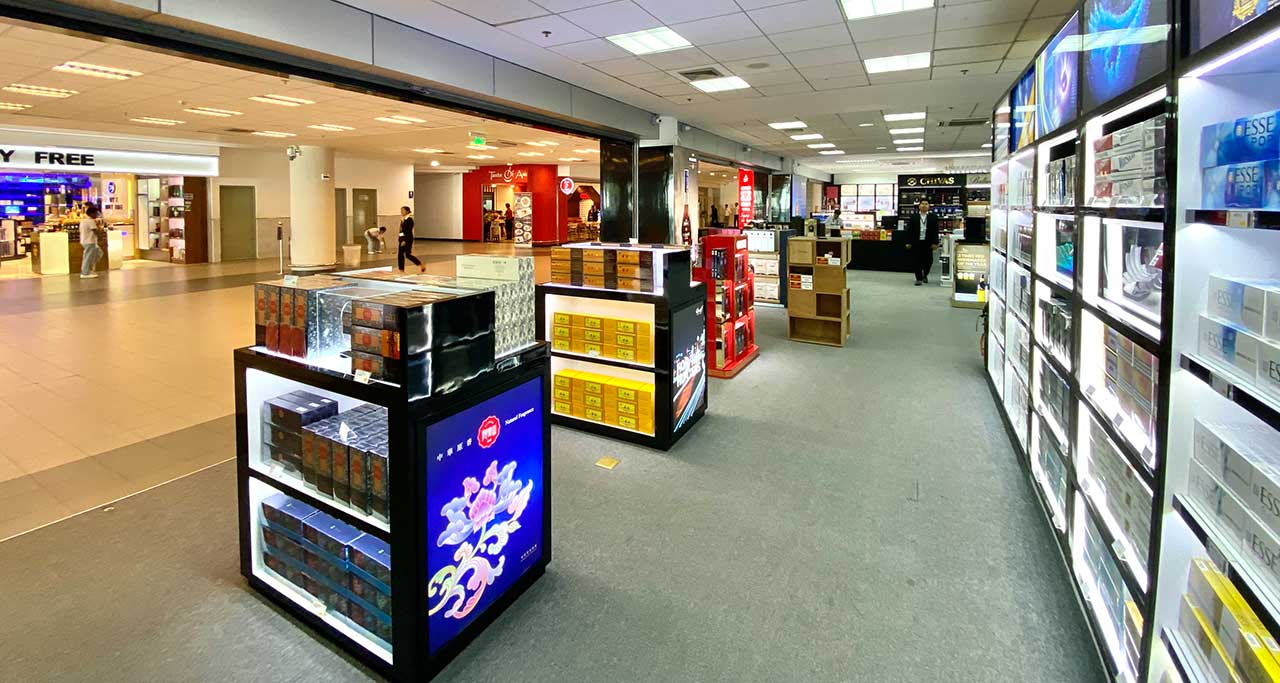 • Duty free shops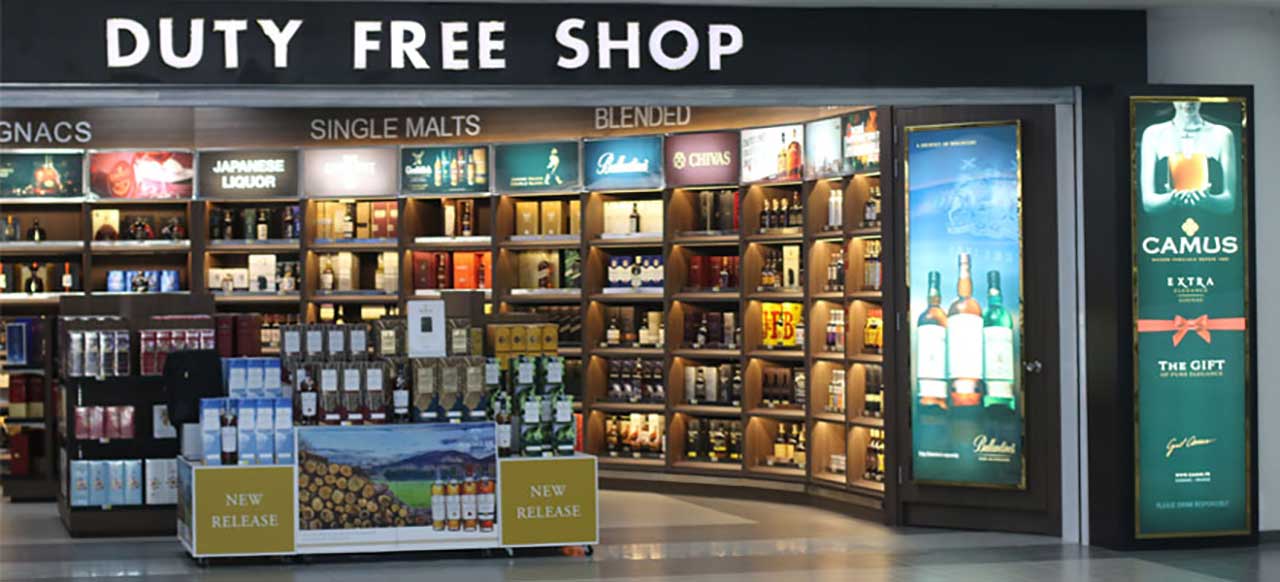 Mandalay International Airport houses 5 duty free shops in both departure and arrival areas. They sell the usual items such as cosmetics, perfumes, confectionary and alcohol. The departures area also has a newsagent where you can buy magazines, some books and postcards. The newsagent also sells tobacco and cigarettes.
• Souvenir shops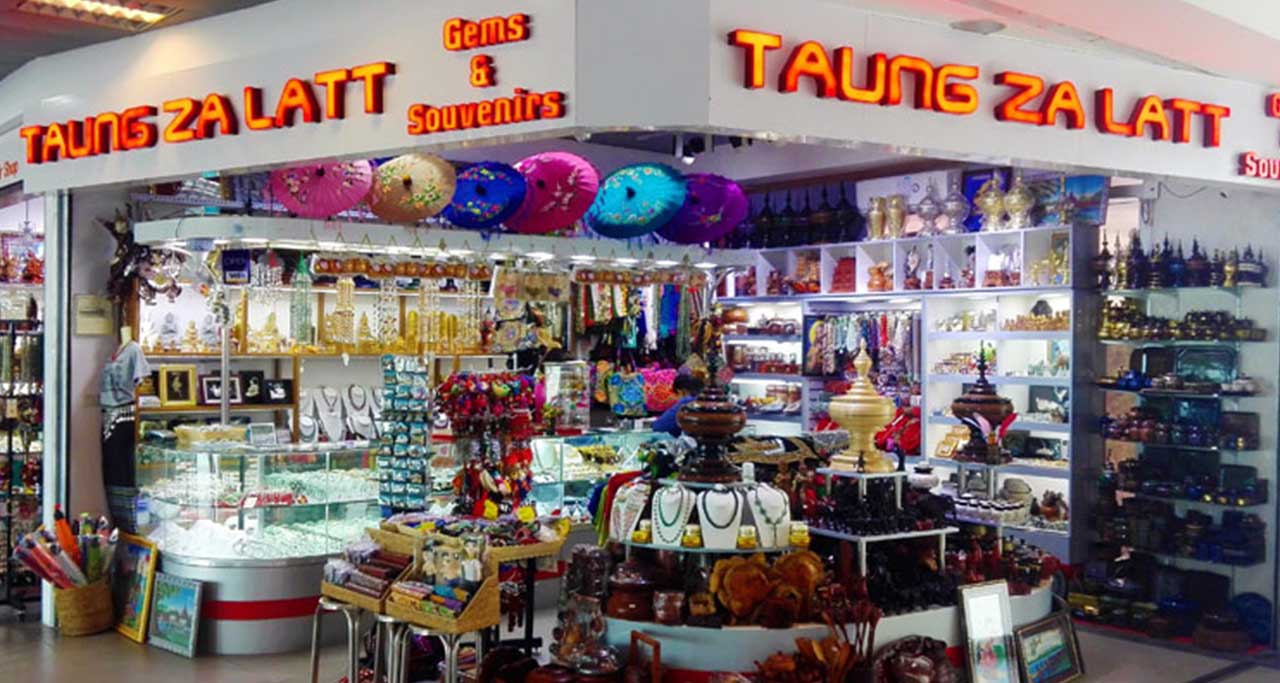 You will find many shops within departure area which sell Burmese gems & Jewelry, traditional handicrafts and local food products.
Entertainment/Activities/Facilities
There is one spa, few SIM/CARD shops, banks and currency exchange shops present in the airport. Tourist information is accessible in the arrivals hall.
5. How to get to city from Mandalay airport
By taxi: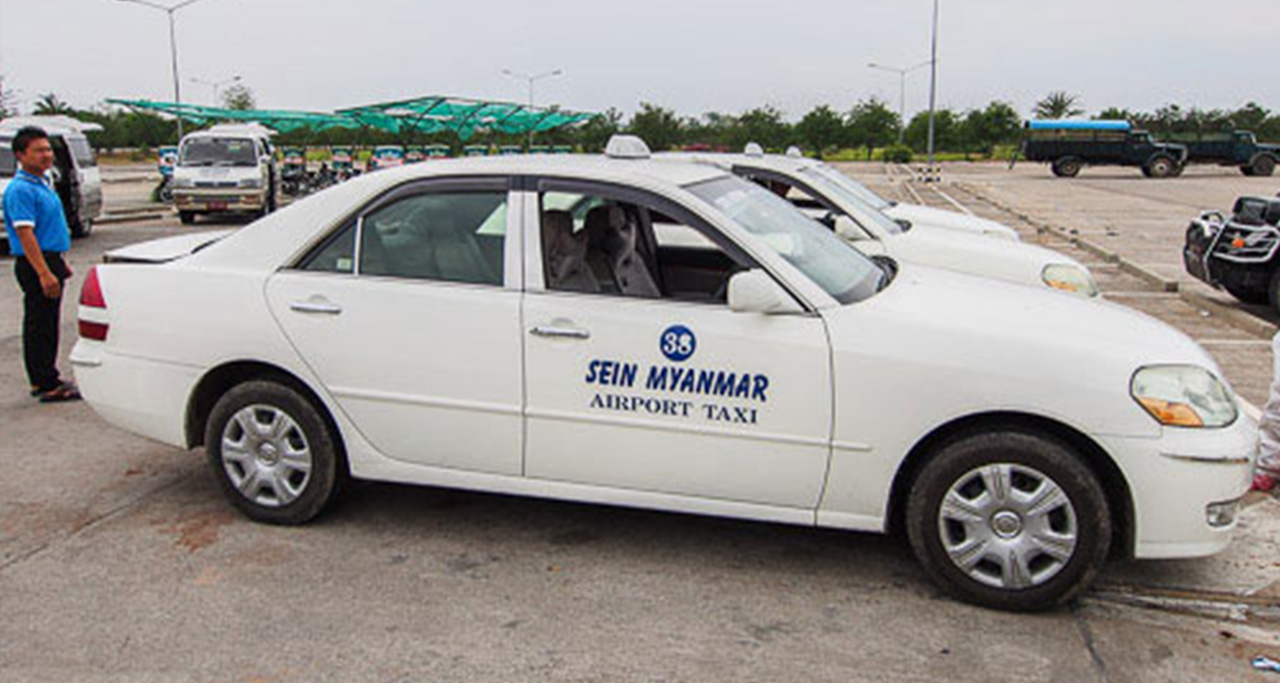 Airport Taxi Counters are located outside of the baggage claim area. Oneway taxi fares from the airport are fixed.• 4,000 Kyat – Shared Taxi
• 12,000 Kyat – Private Taxi
• 15,000 Kyat – Private Taxi with air conditioning.You need to purchase a coupon at the taxi counter and proceed to the taxi stand outside the terminal. There are also touts who will come up to you to offer taxi services. It takes about 45-55 minutes to get to the city
By bus:
After you exit the baggage booth, you should see a booth of bus service going to the city which is operated by Shwe Nan Saw company. Price is 4 USD per ticket for foreigners.
The bus will drop you off at your hotel in the city. The buses do not run on fixed schedule. They depart whenever they have enough passengers. The company operates hourly buses from city centre to the airport from 5.00AM to 5.00PM. So, you will not have to wait too long.
The bus will take longer as it makes several stops during the journey. You need cash Kyat or USD to buy tickets. If you pay with USD, they will request the notes to be in very good condition
By private transfer:
You can book transfer with private driver in advance. It helps not to waste time to find taxi or bus upon arrival. Besides, if you arrive early, private driver can take you to some attractions which near airport to maximize your time in Mandalay.
Myanmar Travel provides private car/van for airport pick up and transfer. If you wish a private car take you to Mandalay city centre or vice versa, please contact us. Best Rate & Excellent Service.