Myanmar Water Festival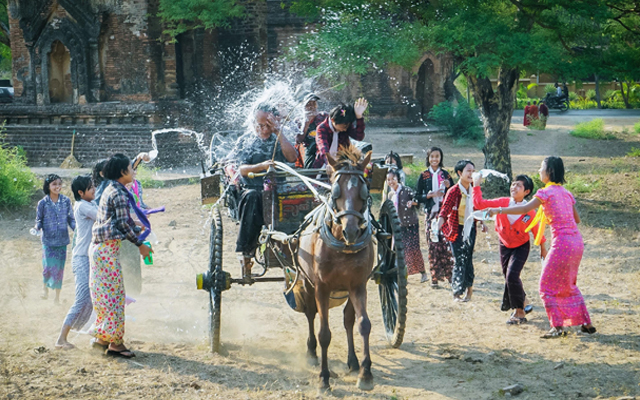 Water festival is called as Thingyan in Myanmar, the most significant annual holidays and it is the New Year in Buddha calendar. The celebration lasts for 5 days usually from 13 April to 17 April throughout the country. It is also one of the most popular Burmese festivals among foreigners.
1. Meanings
Thingyan marks the end of hot & dry season and the start of the New Year along with the rainy season that would make the green forests flourish once again.
Most of people misunderstand the Water Festival to be the same as New Year in Myanmar. In fact, Water Festival is one of the activities to celebrate Myanmar's New Year. New Year Day falls on the day after the Water Festival ends.
For four days before New Year's Day, the tradition claims that everybody in Myanmar shall splash water on others in order to clean from bad lucks. Myanmar's Thingyan could be compared to Thailand's Songkran. Both are New Year Festivals with lots of water splashing and both happen in April.
Thingyan is also a favourite time for shinbyu novitiation ceremonies for boys – when they join the monks (Sangha) and spend a short time in a monastery. It is akin to coming of age ceremonies in other religions.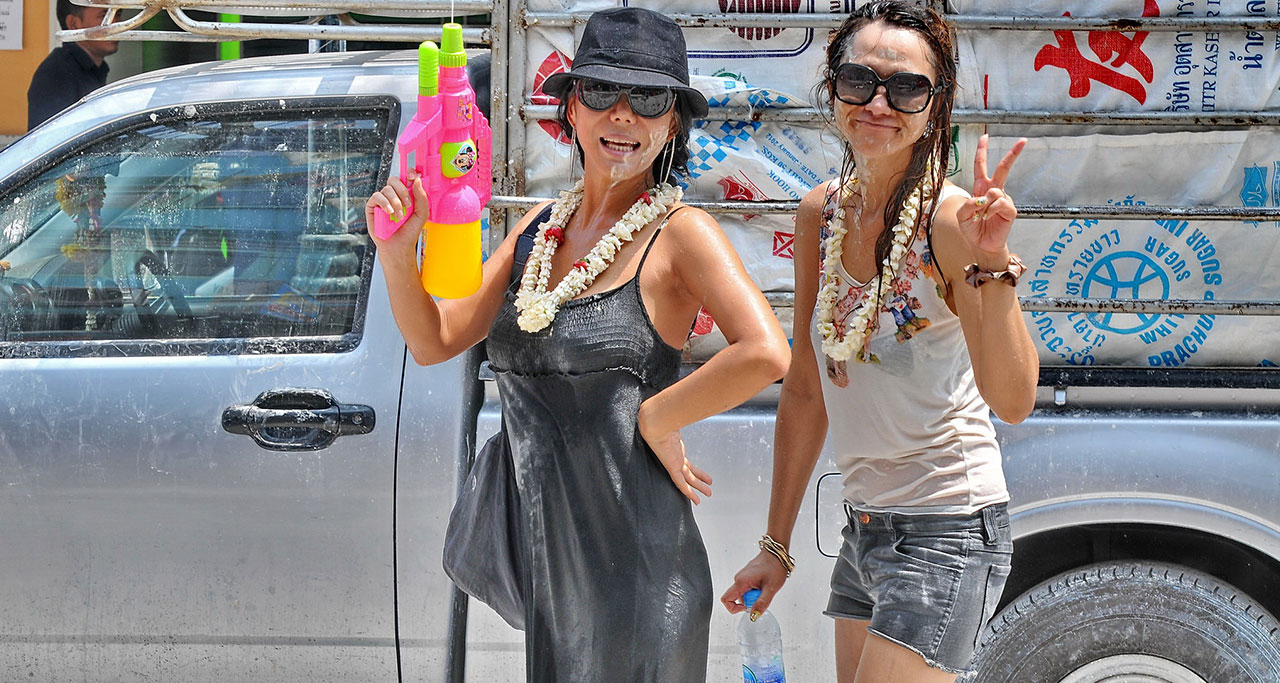 2. History
Thingyan is originated from the Buddhist version of a Hindu myth. The story goes that the King of Brahmas called Arsi, lost a wager to the King of Devas, Sakra (or Thagya Min as he is known in Myanmar). After losing, Arsi was decapitated and the head of an elephant was put onto his body (transforming him into Ganesha). The Brahma was so powerful that if the head were thrown into the sea, it would dry up immediately. If it were thrown up into the air, the sky would burst into frames. Sakra therefore commanded that the Brahma's head be carried by one princess devi and another taking turns for a year each. Another version shows that the head was entrusted to Nats who are the guardians of the Myanmar. Anyway, the New Year still marked the changing of hands of Brahma's head and is celebrated by Thingyan festival.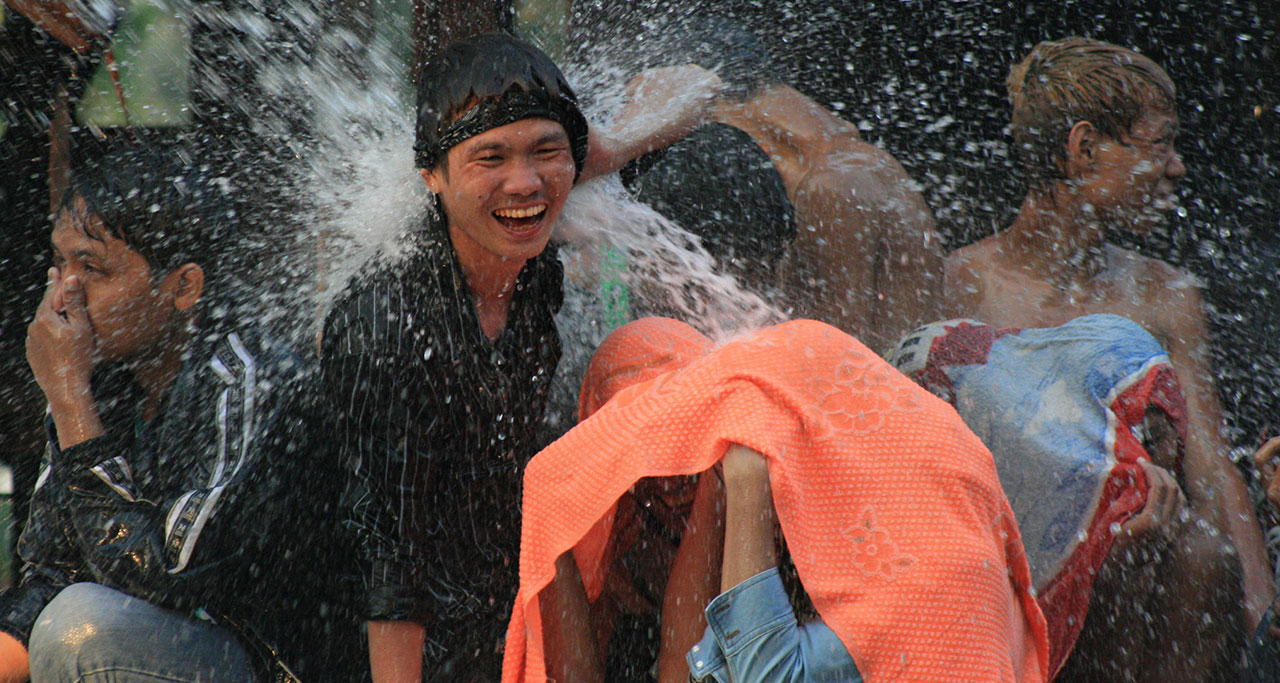 3. Activities
The First Day (Thinyan Eve) – called a-kyo nei in Myanmar: The start of a variety of religious activities.
During the daytime, there are many religious activities, including almsgiving and offerings, washing figures of Buddha and cleaning the temples. Each family puts myrtle branches on their front door, to prevent disaster and bad luck. At night, many pavilions and stages are set up, well-decorated with wood and bamboo where people can enjoy shows and dance.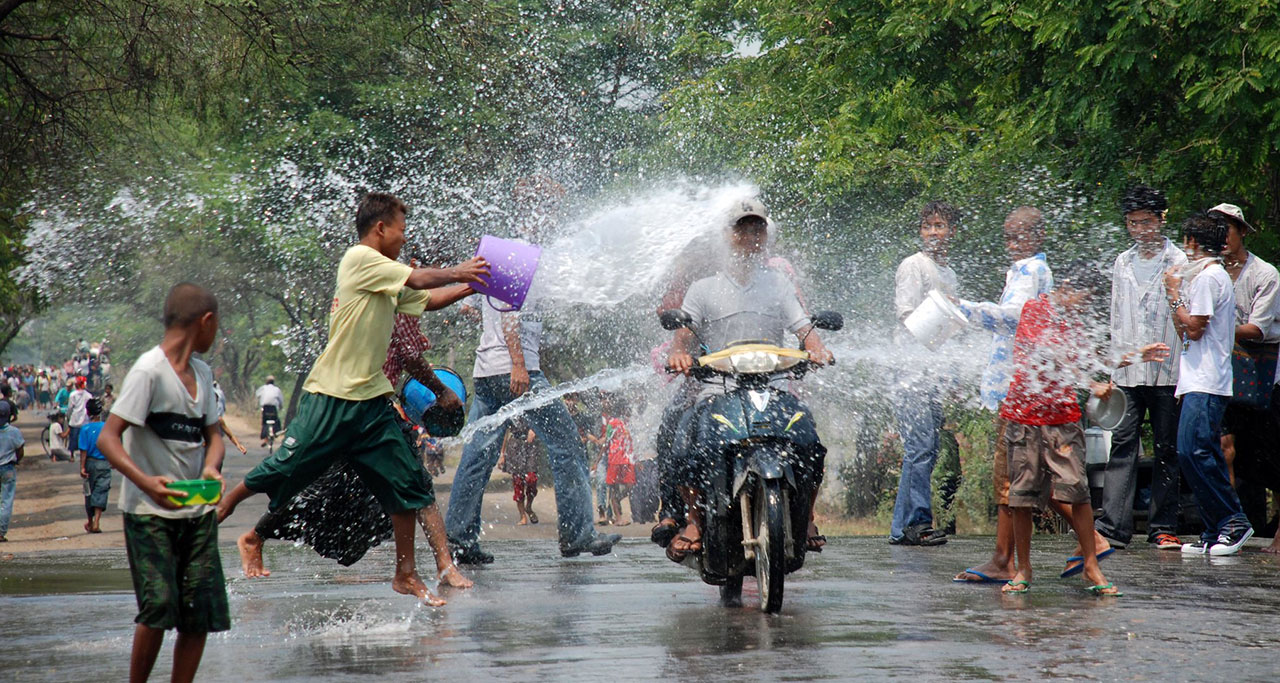 The Second Day – a-kya nei: Thagya Min makes his descent from the heavens to earth. Symbolic cannon fire starts the day and the water splashing begins.
In the rural areas of Myanmar, locals soak sprigs of thabyay (jambul) in a silver bowl to create scented water, and gently sprinkle this water on others. But in the big cities like Yangon and Mandalay, the celebration is much crazier. In addition to traditional bowls and cups, hoses, huge syringes, water pistols and other devices are widely used by locals and foreigners.
Not only getting wet by splash water during the festival, travelers will have so much fun with performances by puppeteers, orchestras, dance troupes, comedians, film stars and singers, including modern pop groups.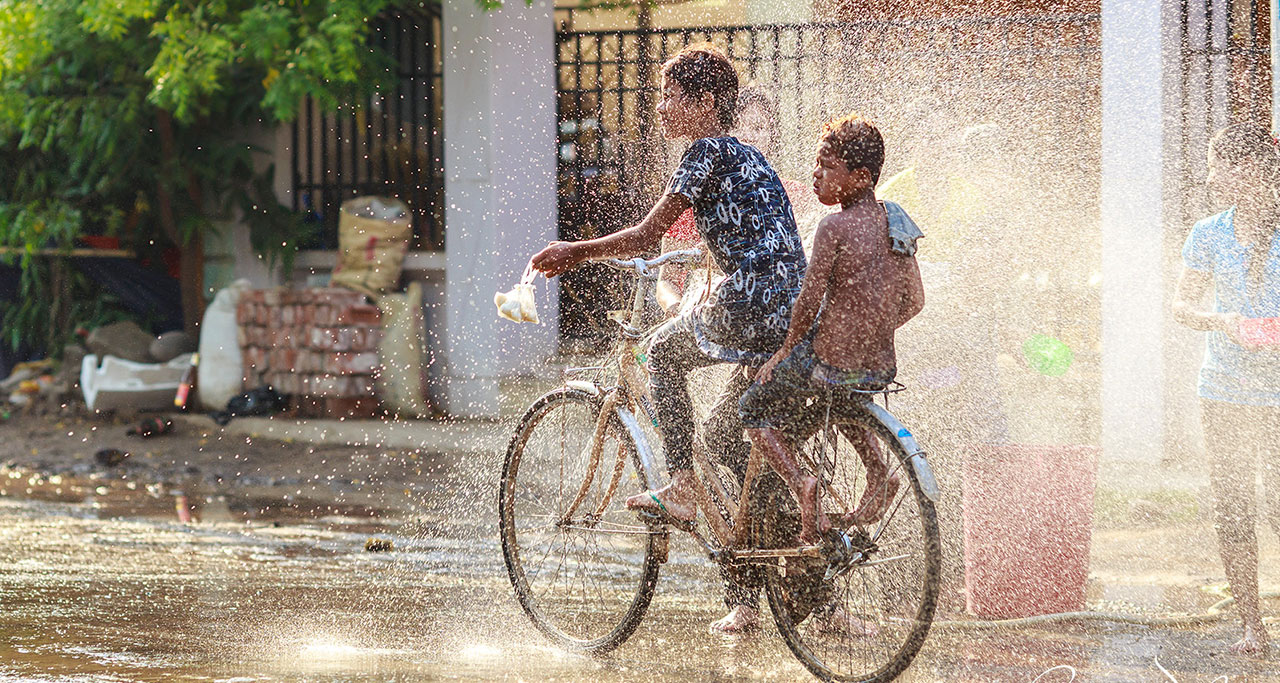 The Third Day – a-kyat nei: which may run on an extra day in certain years, so activities are the same as the second day.
The Fourth Day – a-tet nei: The last day when Thagya Min returns to the heavens. The water splashing stops.
During this day, people eat a kind of traditional snack called mont lone yei baw (glutinous rice balls with palm sugar). The whole community helps to cook it; the balls are thrown into boiling water in a huge wok and served as soon as they resurface. It's good fun joining the young men and women to make this. But please be careful when you eat it, since just for fun some pranksters sometimes put chili inside instead of palm sugar.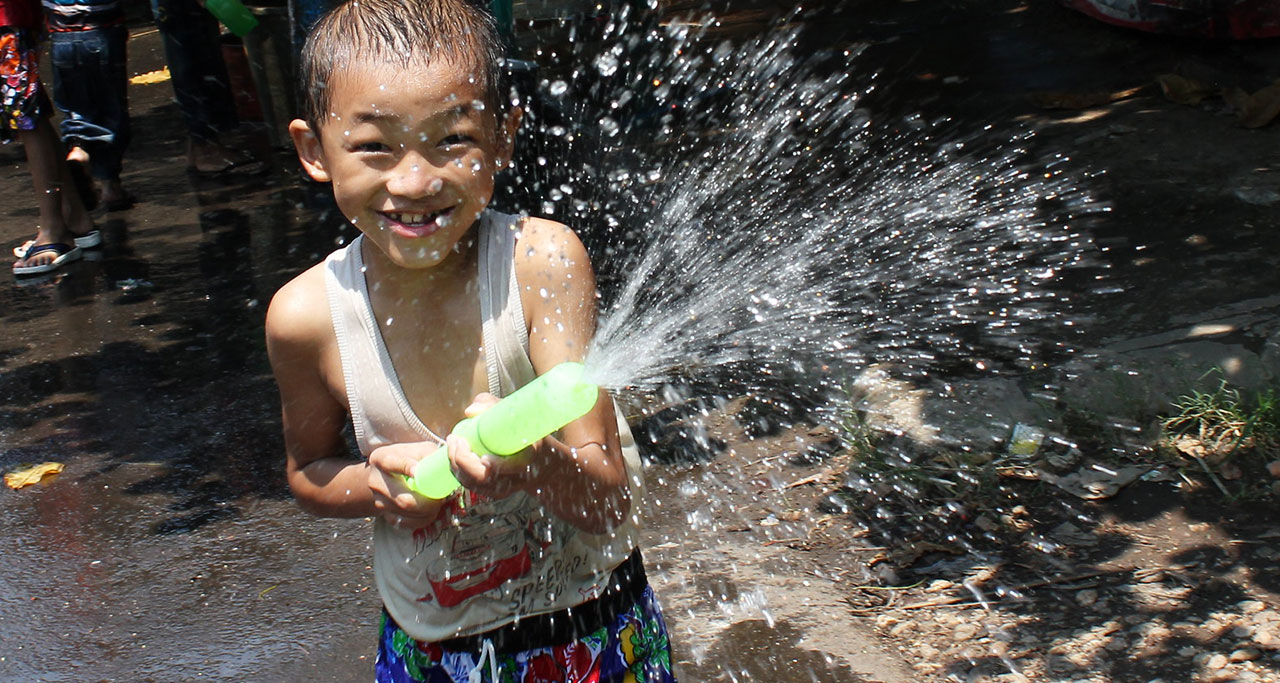 The Fifth Day – New year's Day – hnit hsan ta yet nei: The start of the Burmese month of Tagu.
In this day, people visit their elders and pay obeisance by gadaw (also called shihko) with a traditional offering of water in a terracotta pot and shampoo. Young people wash the hair of the elderly often in the traditional manner with shampoo beans (Acacia rugata) and bark.
As well as hair washing, people make food donations called satuditha and typically provide free food to those participating in the New Year's celebrations.
Releasing fish (nga hlut pwe) is another tradition on this day, fish are rescued from drying lakes and rivers, and released into larger lakes and rivers with a prayer and a wish saying "I release you once, you release me ten times."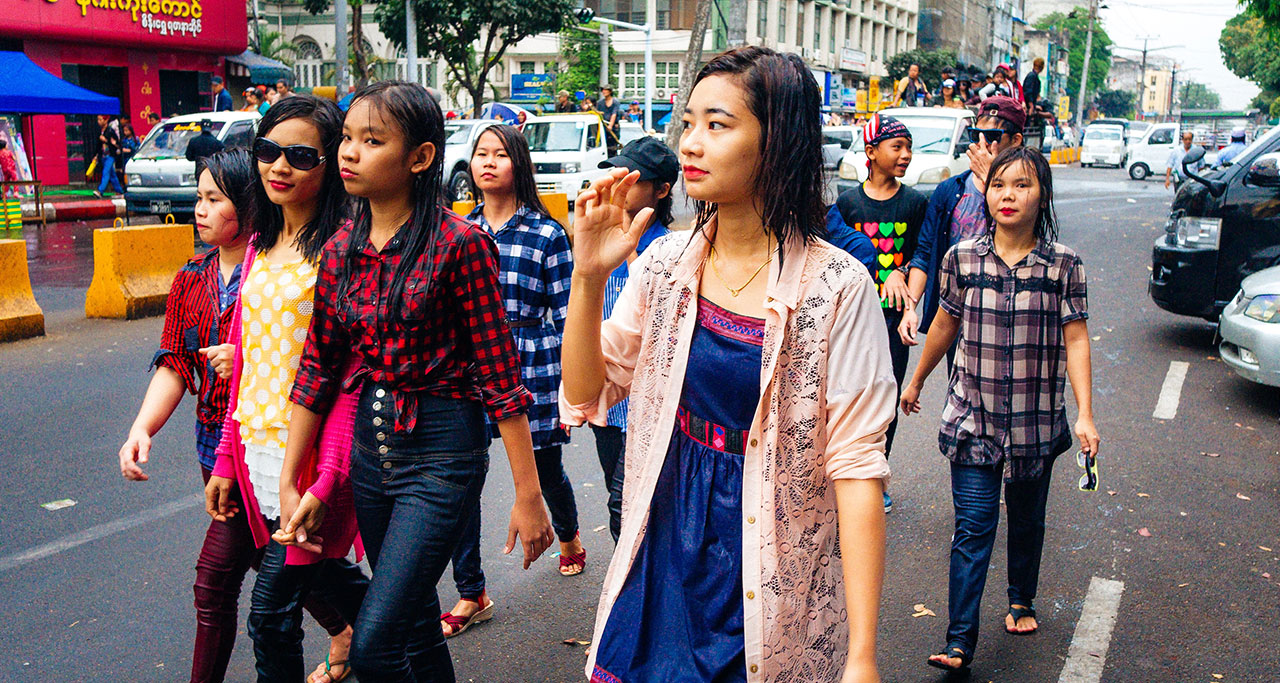 4. Advice for the Visitors
• As there is the increase of move of local people, travelers are recommended to book hotels, and transportations (flight, bus, car) well in advance.
• Everybody should expect to get wet, so keep your phone, camera and other valuables in a waterproof bag.
• The temperature in day time can be reach 40 degree Celcius. Protect your skin by sun cream, hat and suitable clothes.
• Flat sandal is highly recommended as you may need to walk on the street. It is also convenient as you are required to take off shoes and socks when entering temples.
• Don't splash old people, monks, pregnant women or drivers.
• During the festival, banks, restaurants and shops will be closed. So make sure to withdraw enough cash and buy some snacks in case you have problem with food on the streets.
• Burmese people will highly appreciate if you can say Happy New Year in Burmese. It is "hnit thit ku mingalar pa"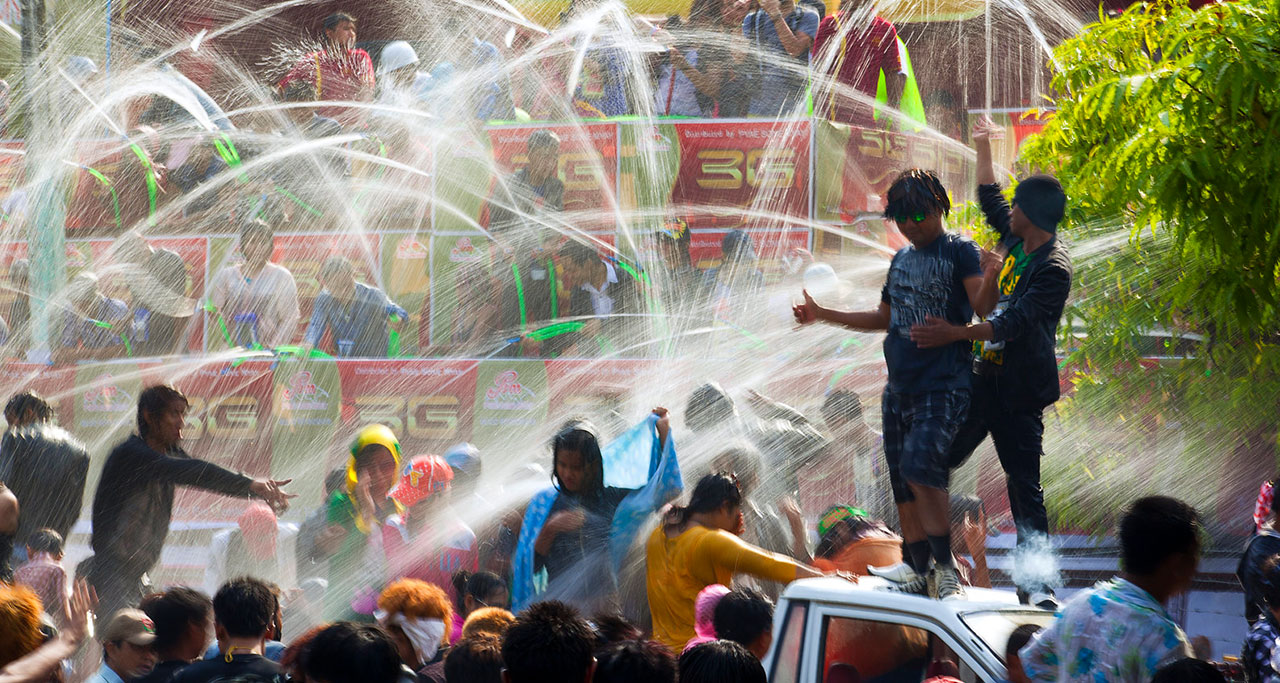 Thingyan is the perfect period to visit Myanmar and get to know the hospitality and friendliness of the people. If you plan to visit Myanmar on this special occasion, let Myanmar Travel to assist you to make a wonderful plan.