SIM Cards in Myanmar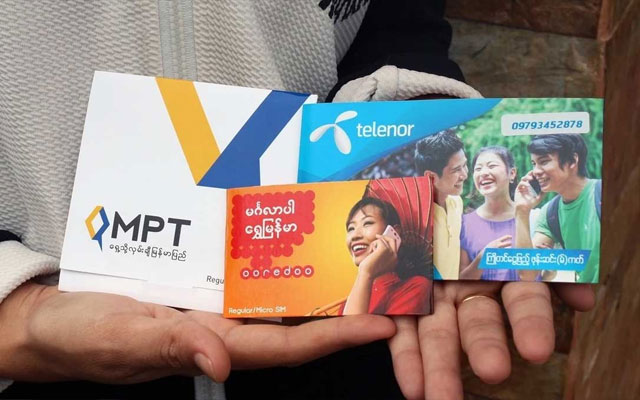 Mobile network in Myanmar has been developed rapidly. If travelers come to Myanmar before 2013, buying a new SIM card was just a dream. There was only state – owned provider as MPT. At that time, one SIM card may cost from few hundreds to thousands of US dollars. Even that, you need to be lucky to own one.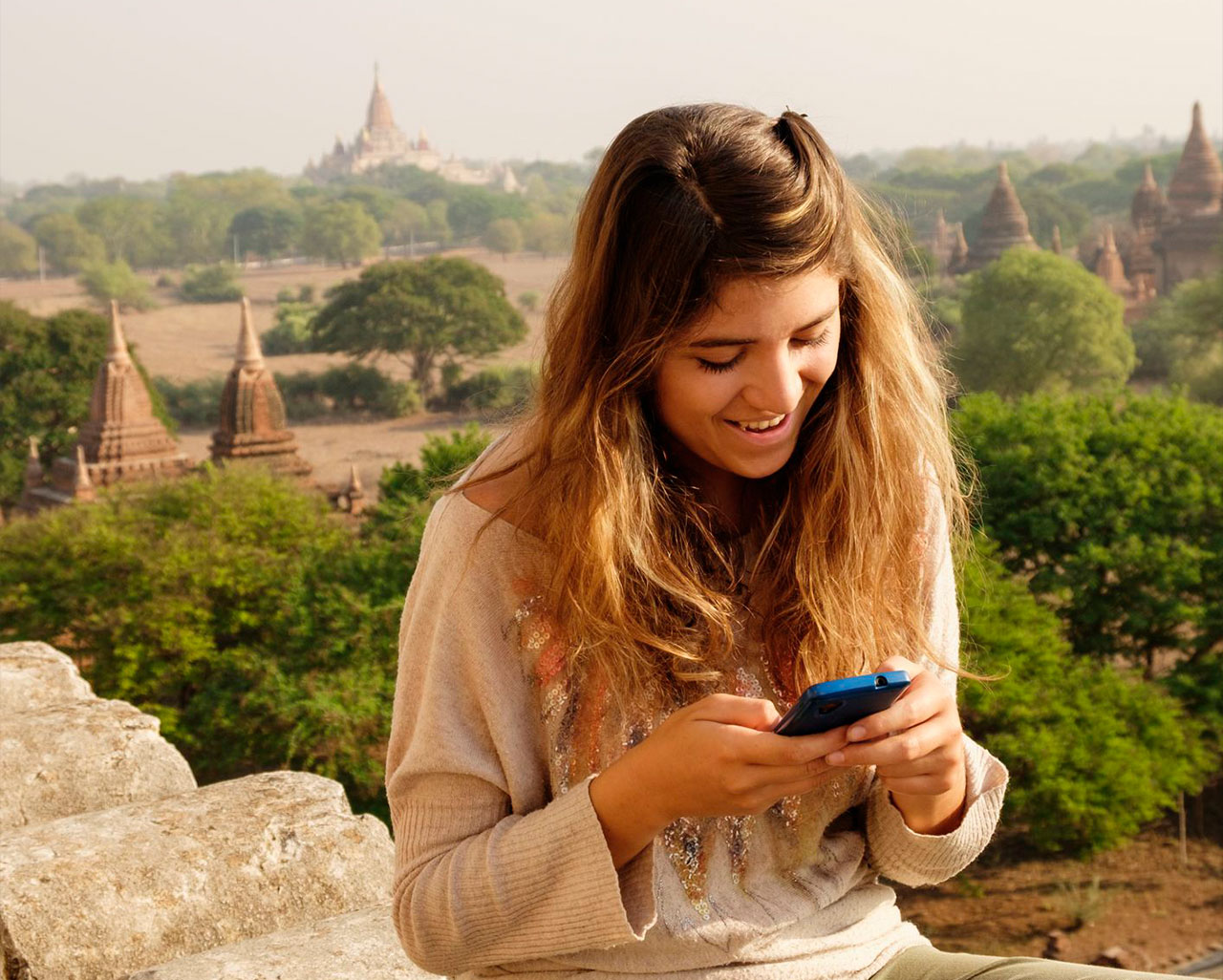 Nowadays, the situation is changed. Travelers now can buy new SIM card without any difficulty with cheap price. MPT is no longer monopoly provider. It got plenty of competition from foreign companies that helps to make cellphone and internet popular throughout the country.
If you are looking for updated information about SIM cards in Myanmar, please find it in this article.
Is it necessary to buy SIM card in Myanmar?
The answer is of course "yes". Your smartphone cannot work well without internet connection. However, roaming service is very costly. Even you are ready to pay, your mobile network may not work in Myanmar. Besides, Wifi is not yet covered in public areas. You can have Wifi in restaurants and hotels but signal is not really reliable, especially in small towns. As a result, the best solution is to buy local SIM card as it is easy and cheap now.
Where to buy a SIM card in Myanmar?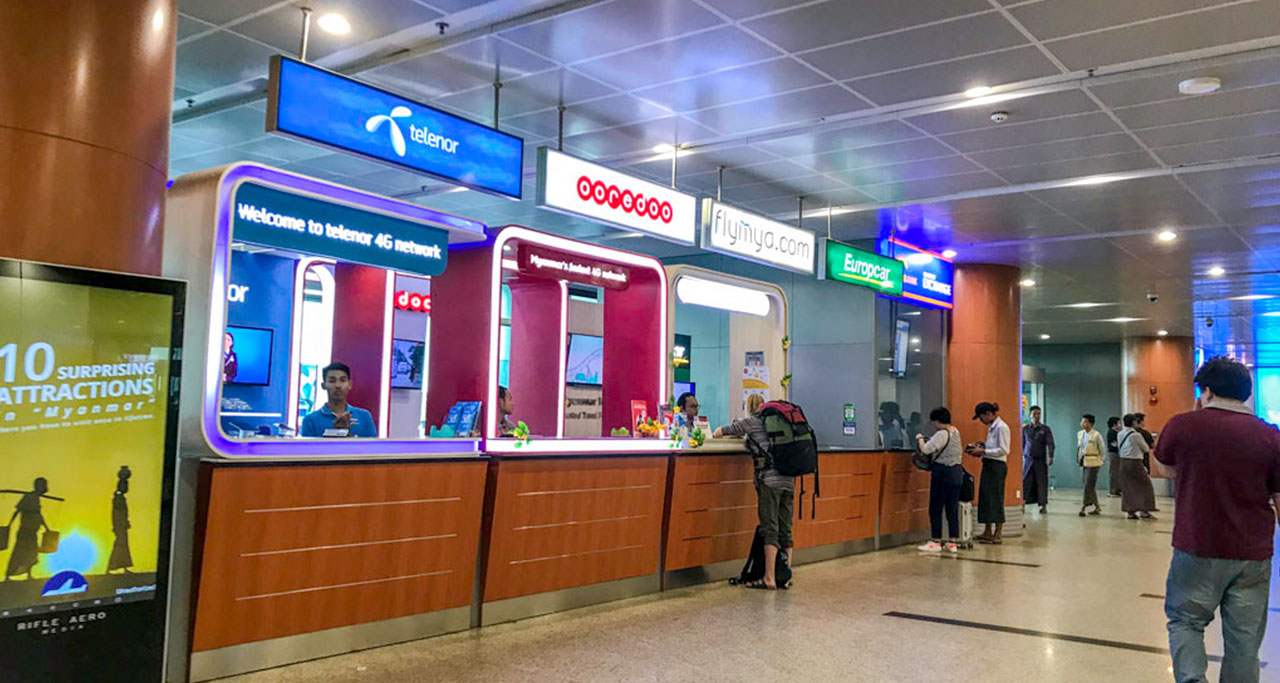 When you arrive in any international airports, you'll find stalls selling prepaid SIM cards at the arrival hall. There are also many SIM card shops in the cities. Even when you walk out onto the streets, you'll find hawkers selling them on almost every corner.
As you need to register your information, it is often the best to seek out an official store where there may be an English speaking member of staff who can assist you. You will need your passport for the registration process.
The price of new SIM card starts from 1.5 USD and you need to put credit to use internet, make phone calls or send SMS. Top ups are also easy to find, with most street vendors and shops selling them.
Note: Make sure your phone is unlocked before you leave home.
Which providers you should buy?
At the moment, there are 4 mobile providers in Myanmar: MPT, Telenor, Ooredoo and Mytel. Please find more information on each of them as below:
MPT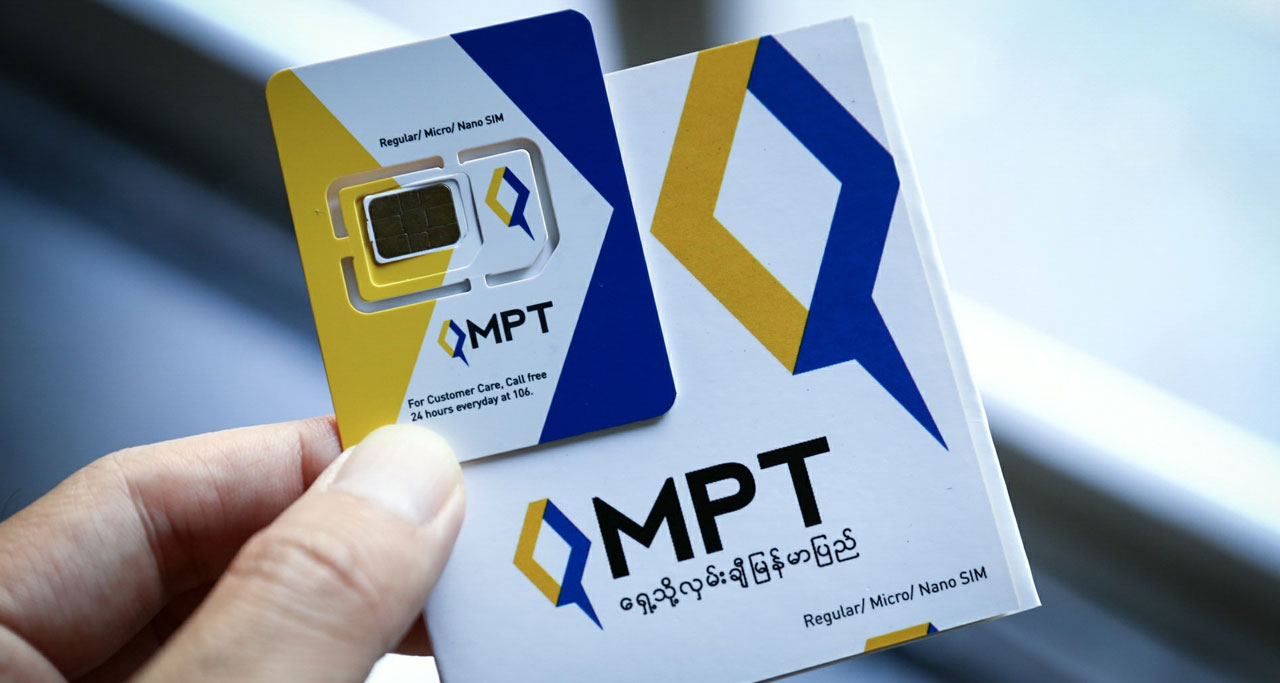 As the former monopoly holder of cellular access in Myanmar, MPT has the widest cellular network in the country. It is government-owned enterprise and controlled by Myanmar military. In the past, they sell SIM card at very high price (200 USD on 2013).  Thanks to competition from foreign companies, they have lowered prices significantly. Now, travelers can get their SIM card at 1.5 USD only. However, MPT still charges the most out of all providers.
Due to what happened in the past, local people do not consider MPT as the first choice. However, in many countryside and remote areas where only MPT network covers, people have no other option. So, it is still leading the market with 43% market (in 2016).
MPT provides from 2G to 4G network. They sell 1,500 kyats (1 USD) for the starter pack with 500 kyats bonus for the first top-up. Every prepaid user who makes a first recharge of 1000 Kyats and above within the first 7 days of activation will receive 1000 Ks as bonus.
To activate your SIM card, you need to put it into your phone, turn on your phone and make a call, or top-up your balance using one of their top-up cards. You will receive an SMS confirming your SIM card activation and informing you about your phone number.
Tourist SIM is available at the MPT Shop in Yangon International Airport in both terminals. Price is about 8 USD for the starter and you get 1.5 GB data and 4 USD credit valid for 10 days. Compared to their regular SIM cards, this is not such a smart option.
Read more: Top 10 Famous Attractions in Myanmar
Telenor: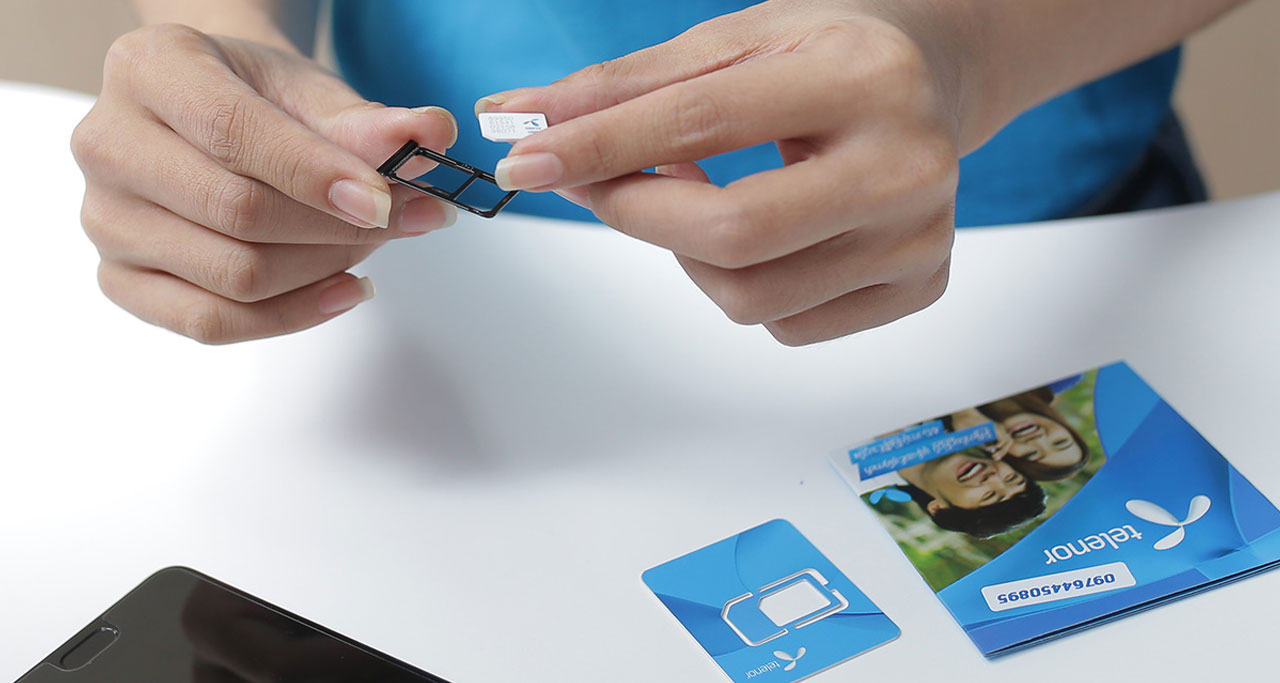 Telenor is holding the 2nd position in mobile network market with a share of 37%. Telenor is said to have the best internet speed in Myanmar. They launched their network in 2014 in Mandalay and Yangon only. One year later, it covered 15 provinces that makes it the biggest 3G network in the country.
They build a "classical" network with 2G and 3G. 4G/LTE has started in the cities of Yangon, Mandalay, Nay Pyi Taw, Myawady and Muse. In 2017 it has spread to 27 cities so far. Although their network is already congested in downtown Yangon and Mandalay, it is still said to be the most reliable choice for data in these areas.
Their SIM cards are sold for 1500 Kyats (1 USD) starter price with 1000 Kyats bonus for the first recharge. So you need to top-up soon. Mini and micro SIMs are available everywhere.
To activate, you must make a first call, which doesn't need to be answered. By default, you are only on 2G up to EDGE speed for data. To activate 3G data, text "SMART" to 500.
Tourist SIMs are also available. With cost of 6,500 kyats (5 USD), visitors get 5 GB data and Ks 1000 Pay as you Go balance to all networks for 60 days.  However, it's available in only a few tourist oriented locations. It was launched in Yangon International Airport in 2016 and is now available at their counters in Mandalay and Nay Pyi Taw airports too.
Read: Myanmar Travel Map
Ooredoo: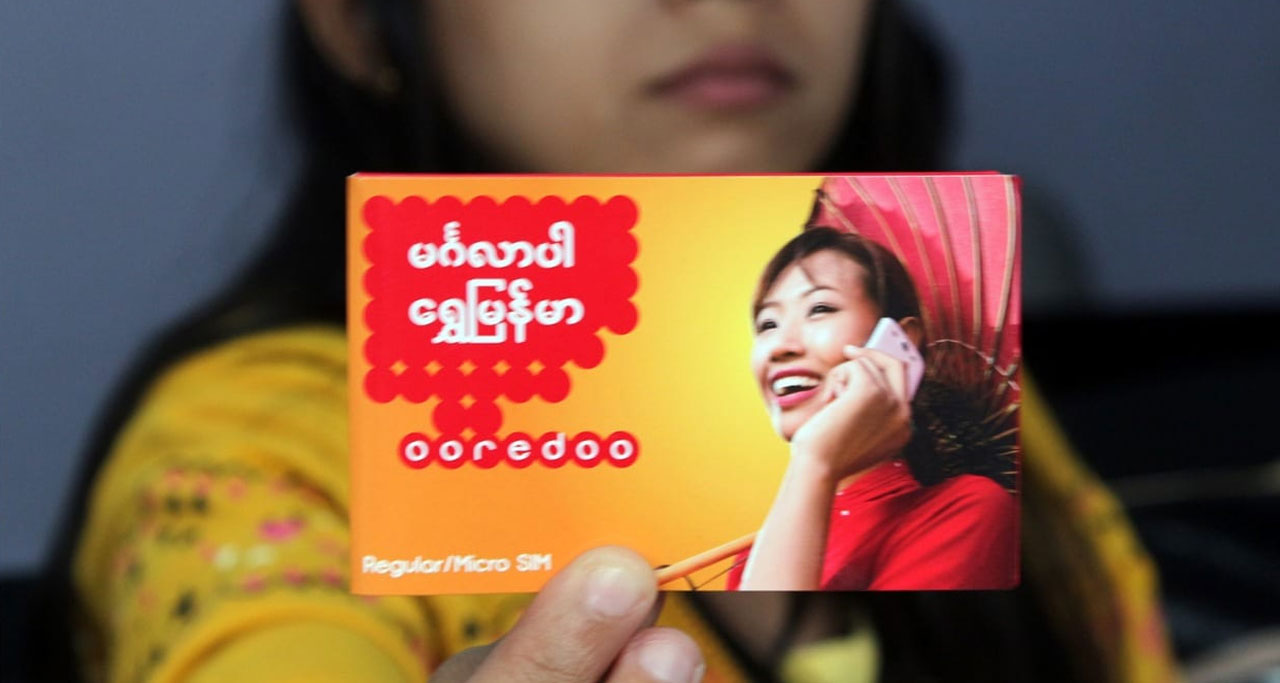 Ooredoo is the first foreign company which started operating within Myanmar. It started its network in August 2014 in Yangon, Naypyitaw and Mandalay. After launching, they had gained a massive market share thanks to their 3G and 4G coverage. Without fallback to 2G, Ooredoo has fallen behind Telenor, standing at the 3rd position. For a country with such poor connectivity and citizens earn very little, 2G is more steady growth.
Their prepaid starter pack is sold at every street corner, together with their two competitors. At the price of 1,500 kyats (1 USD), Ooredoo gives a 10 MB bonus. So you need to top-up right away. Top-up values from 500 kyats to 50,000 kyats are available.
Mytel
MyTel is the newest in the race. It is a joint venture between Viettel run by the Vietnamese army and Myanmar National Tele & Communications (MNTC). They have begun to operate in 2018. They aim to provide 2G and 4G only. As it is the newest one, the coverage is not great at the moment but it will be the strong competitor against 3 above companies. In 2020, MyTel was awarded the best network in Myanmar for widest coverage of 4G availability and highest speeds. This is remarkable as they needed only two years to cover the country.
Their new SIM cards also start at 1,500 Ks (1 USD) at their stores and sales points. They include an activation bonus of 1.2 GB + 22 mins on-net and 222 Ks. valid for 30 days.
In general, Telenor, Mytel and Ooredoo is more preferable with tourists thanks to good data's price. If you just visit the main cities, they are all fine. In case you travel out of big cities, consider MPT to get connected with friends and family.