Best hotels in Mandalay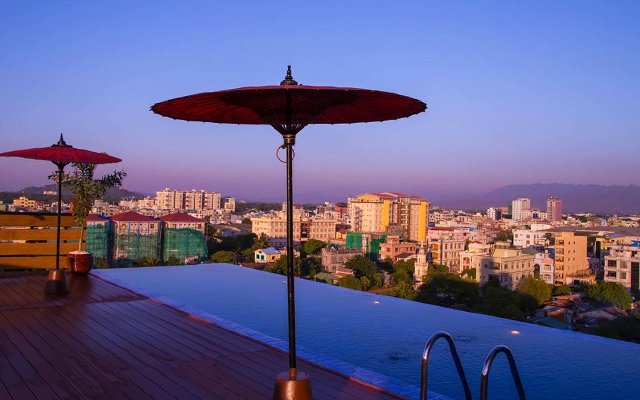 Mandalay is the second biggest city, also one of top attractions in Myanmar. Nowadays, many travelers prefer to start a trip from Mandalay as it is convenient to reach other destinations as Bagan or Inle Lake. In last 5 years, over eighty new hotel projects were approved by city authority which promises the great source of accommodation for leisure and business travel purpose.
Let 's look at the best hotels in Mandalay.
1. Boutique hotels in Mandalay
If you're looking for a Boutique family hotel in Mandalay you needn't look any further than the list below:

Rupar Mandalar Resort
It is a beautiful resort located in East of Mandalay, just 15 minutes from city centre. It is famous for teak construction. Although of its location in big city, the resort still offers relaxing atmosphere thanks to tropical gardens, two big outdoor swimming pools and 38 charming rooms which come with an outdoor seating area facing gardens.
Guests can enjoy a cocktail at the poolside, enjoy meals at the in-house restaurant or simply enjoy a cup of tea or coffee at your room's terrace. The resort also has spa and fitness center. Traditional Burmese folklore and puppet show are operated in evenings at its restaurant.
Price: from US$ 100 per room per night.
Hotel by Red Canal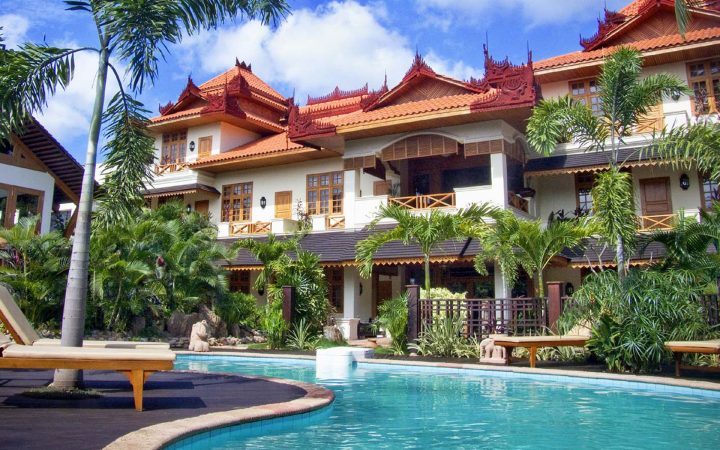 It is small hotel which provides 25 guest rooms with traditional style. Rooms are divided into 4 categories. They uniquely named according to of the 4 major ethnic groups in Myanmar: Chin, Kachin, Rakhine and Shan. Each room type features the art and culture of ethnic group it is named.
The resort offers a green garden, spa & health center, bar and a swimming pool. It is truly an oasis to hide from the hustle and noise of city.
Price: from US$ 110 per room per night
Bagan King Hotel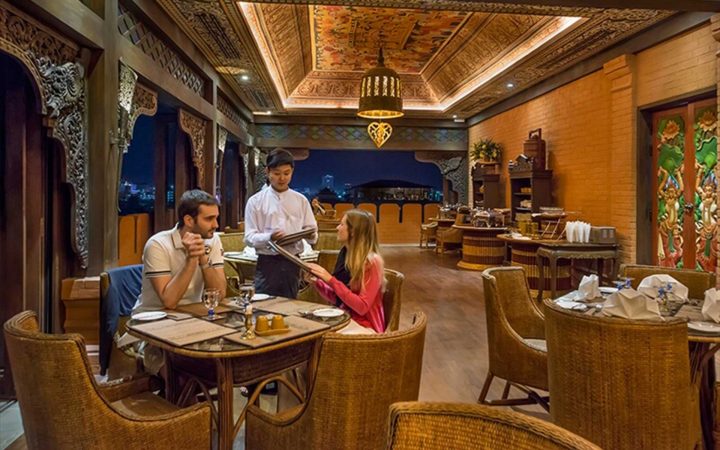 Unlike above hotels, this is building – style with no garden. However, it becomes one of the most favorite option thanks to its interior. Each corner of hotel is carefully designed toward traditional art of Mandalay. You will see it through an elegant combination of amber, auburn, cinnamon, ochre, teak, bronze, gold…
Read: Best 9 Attractions In Mandalay – Top Mandalay Sightseeing
Bagan King consists of 29 rooms featuring 6 floors of the building. It's just a five-minute walk to the Royal Palace, ten minutes to Railway station.
Price: from US$ 70 per room per night
2. Luxury hotels in Mandalay
All of the best hotels listed below are centrally located for the top sights and tourist attractions of Mandalay.
Pullman Mandalay Mingalar Hotel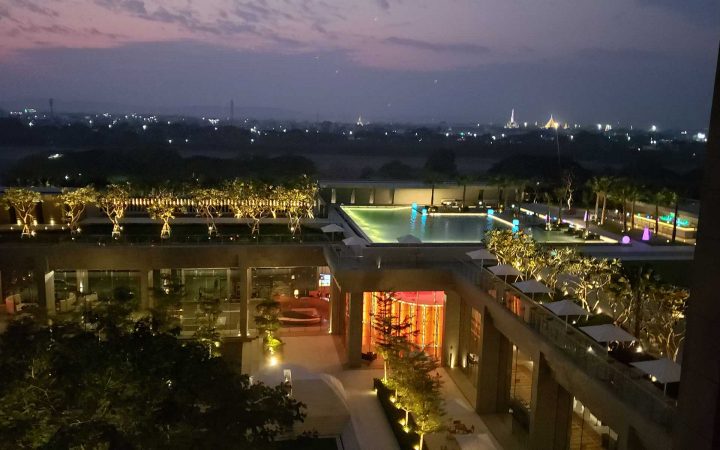 It is the first international brand hotel which is newly built in Mandalay. It started operation in 2019. With 358 rooms and suites, the hotel provides full services and facilities which a 5-star hotel must have. Guests can find restaurants offering international and local cuisine, bars, ballroom, meeting spaces, swimming pool and spa. The hotel's designed is influenced by the Mandalay Palace and Kuthodaw Pagoda.
Price: from US$ 120 per room per night.
Hilton hotel Mandalay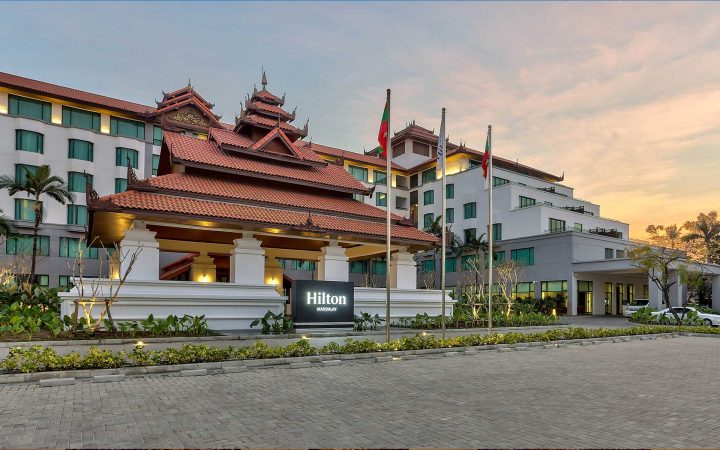 Located in very convenient location, Hilton hotel faces Mandalay Palace and the Royal Palace Moat. It is just 5 minutes to drive to Shwenandaw monastery and 15 minutes to Mandalay Hill. The hotel offers restaurants, bars, fitness center, outdoor pool and palace-view rooms.
Price: from US$ 130 per room per night
Mercure Mandalay Hill Resort
The resort is located at the foot of Mandalay Hill. Staying at the hotel, clients can have a panoramic view to the myriad pagodas and distinctive architectural surrounds of the Royal Palace.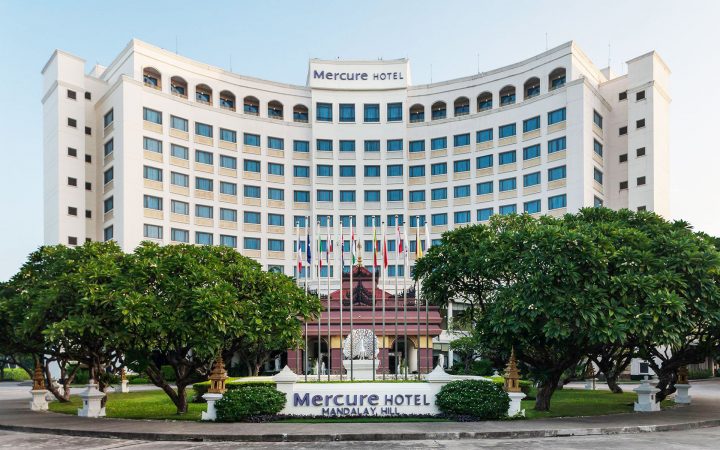 Clients can choose dining options at 3 restaurants and 2 bars: barbecue, a fusion of Thai, Burmese, and Chinese or buffet.
Other facilities available at the hotel include outdoor pool, fitness centre, meeting facilities, a tour desk and luggage storage. An on-site cash machine and a business center are also available.
Price: from US$ 130 per room per night
3. Moderate to Middle-ranged hotels
The best budget hotels in Mandalay, Myanmar:
Eastern Palace Hotel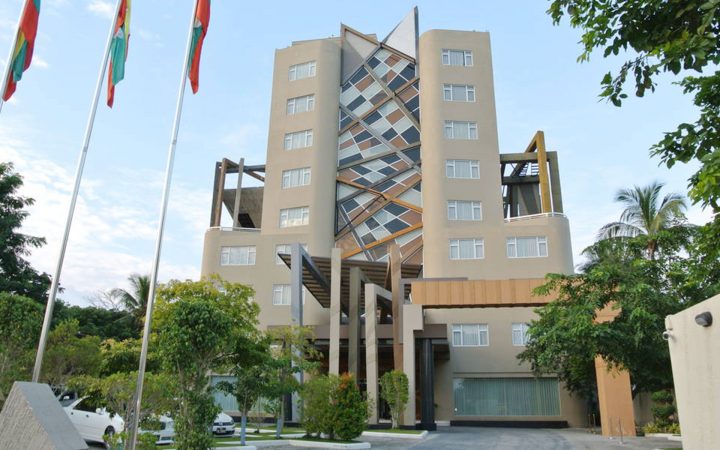 Rated as 4-star, the hotel provides 114 modern and elegant guestrooms. Its facilities include indoor pool, bar, gym, spa and meeting rooms.
It is 10 minutes to drive to Mandalay Palace and 45 minutes to Mandalay airport.
Price: from US$ 70 per room per night
Hotel Apex
Hotel Apex is a good choice for both travelers and businessmen. With central location, guests can access city's attraction easily and enjoy the most of things the lively city has to offer.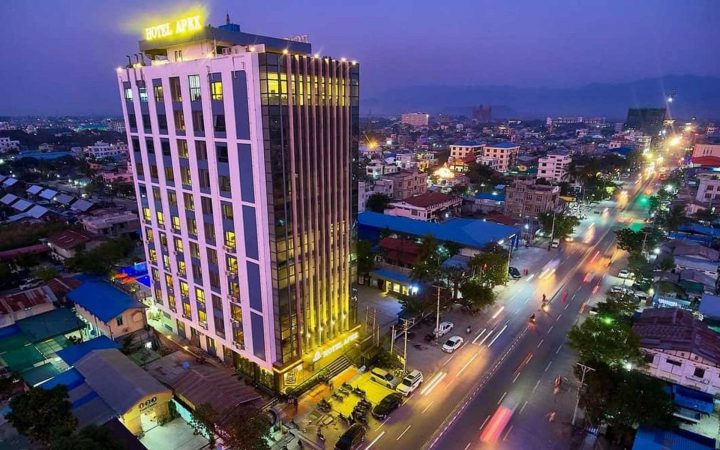 The hotel provides free Wi-Fi in all rooms, business center, 24-hour room service, 24-hour security, daily housekeeping and postal service. Clients can relax at outdoor pool or sky bar which is considered as the best place to enjoy view of Mandalay city.
Price: from US$ 60 per room per night
Mandalay City Hotel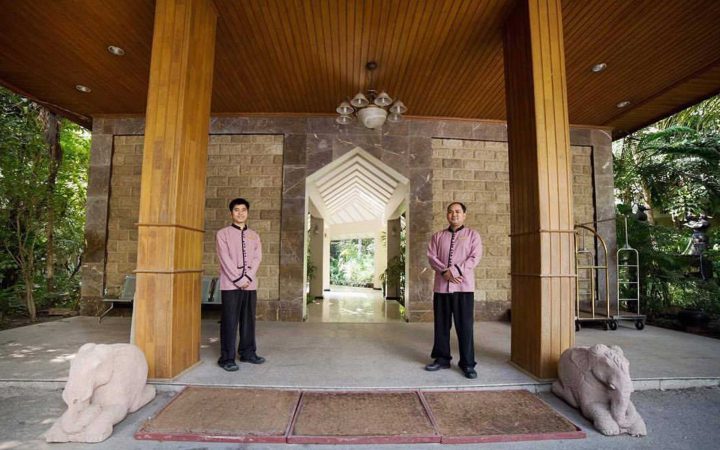 This is lovely hotel right at downtown. Despite of its location, guests can stay in green environment thanks to its garden. The hotel provides varieties of services and facilities: outdoor swimming pool, business room, bar and restaurant. From the hotel, guests can walk to Shwe Kyi Myint Pagoda, Cultural Museum & Library, Sri Ganesh Temple…
Price: from US$ 60 per room per night
The Home Hotel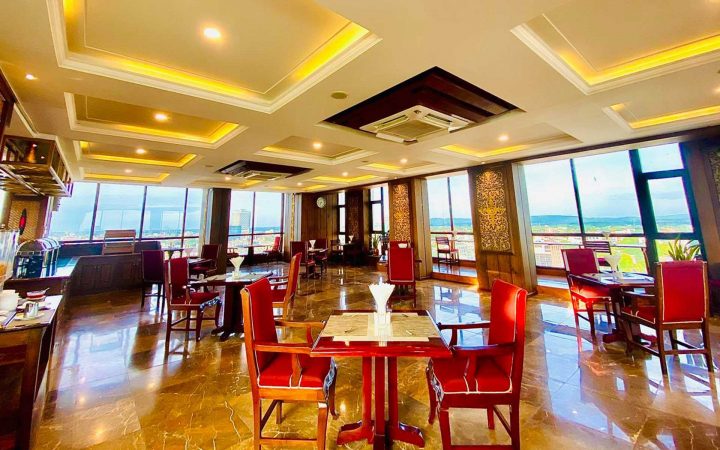 The Home Hotel Mandalay is surrounded by many of Mandalay's attractions, including the Mahar Thatkyarthiha Pagoda, Sri Ganesh Temple, Zegyo Market, Mandalay Railway Station, Shwe Kyi Myint Pagoda and Jade Market. Restaurants and nightlife are just few steps away. It takes 50-minute drive to Mandalay International Airport.
Price: from US$ 50 per room per night
Hotel Yadanarbon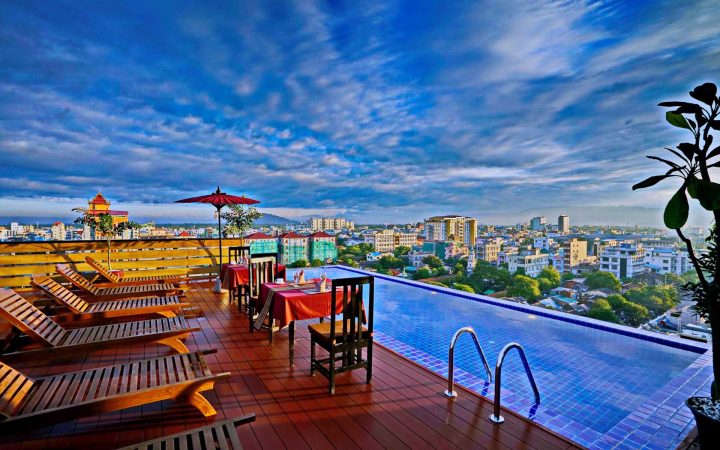 Another hotel right at city centre. It is easy to travel around. Shops, super markets and local restaurants are in walking distance. The hotel provides comfortable rooms with AC, outdoor swimming pool and rooftop restaurant where you can enjoy puppet show in the evenings.
Price: from US$ 50 per room per night