Best hotels in Ngapali
Ngapali is the most beautiful beach in Myanmar. Well – known for its white sand, clear water and palm trees, it is the ideal place to relax at the end of your vacation.
There are many beach resorts located along the road from Thandwe airport moving forward to the South. The best hotels gather in the main beach area which is about 5 miles from the airport.
The beach in Ngapali offers softer sand with many good choices for food at the surrounding restaurants. Fresh day catch seafood and great local cooking keeps visitors stay long in Ngapali normally 2 or 3 nights. Myanmar Travel listed the top hotels & resorts in Ngapali so that you can have some idea for your accommodation.
1. Hotels in main beach area
Ngapali Villas & spa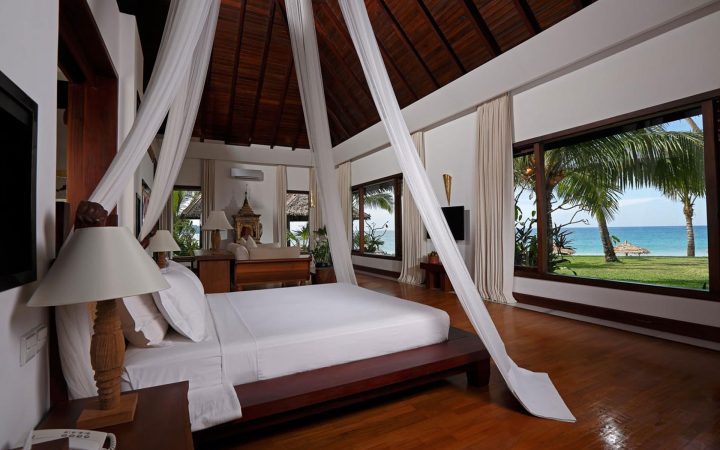 Ngapali Bay Villas & Spa offers 32 spacious villas among a lush tropical garden of palm trees, wild orchids and tall grasses. All villas have sea view and half of them are attached with private plunge pool. The resort's interior is influenced from Myanmar art and culture. Each villa is crafted with local white marble, teak wood and sandstone from Yesagyo, Pakkoku District in central Myanmar. In addition, it is also reflected from a kind pieces from the late U Khin Maung Yin, one of the most influential Burmese modern artists and antique artifacts collected throughout the many regions of Myanmar. Its own spa is also highlight to make your stay unforgettable
Price: from 130 USD per room per night
Sandoway resort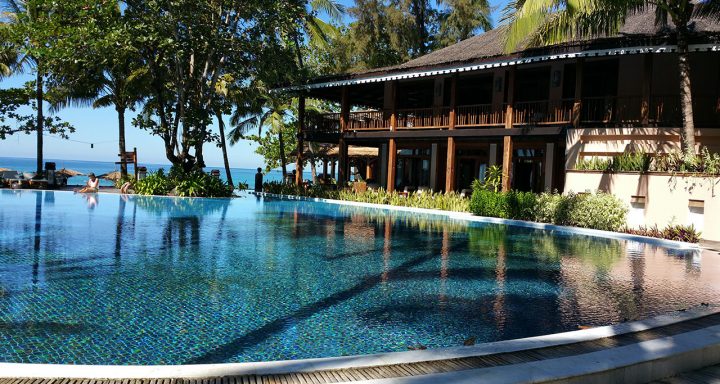 Located right on the beach, it is one of the best hotels in Ngapali. Accommodation is combination of cottages and villas. Each room has assigned 2 sunbeds and beach umbrella that is intelligently arranged to ensure the comfort and sea view to each guest. Besides spa and swimming pool as other resorts, it also provides a library and cinema so that clients can spend time to entertain after swimming and sunbathing.
Price: from 140 USD per room per night
Pristine Mermaid Resort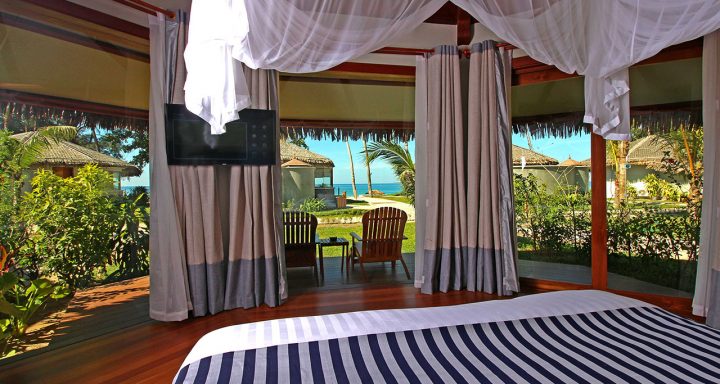 Read more: Things to do in ngapali
It is brand new hotel, opened from 2017. It is located in middle of main beach. The resort consists of 46 palms room suites, villas and cottages with private terrace, outdoor spacious shower and standalone bathtub in each room. They are divided into 3 rows: the third row has garden view, the second row has partial sea view and the first row has direct sea view.
Price: from 160 USD per room per night
Aureum Palace Hotel & Resort Ngapali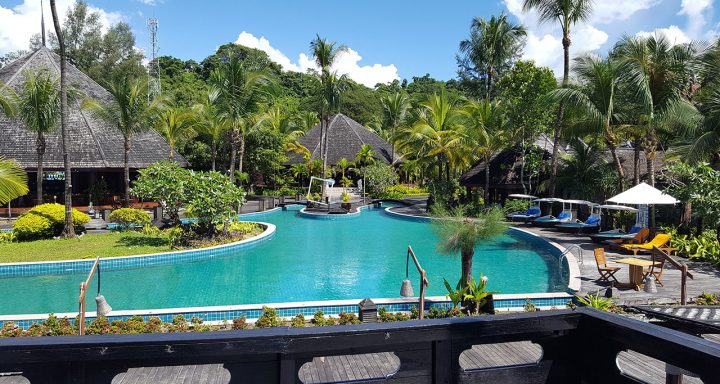 It is member of the most well – known local hospitality group in Myanmar: Htoo. Its accommodation is designed in cottage style with a private veranda. Each cottage has separate bedroom and living area. It also features a walk-in closet and large ensuite
bathroom with standing shower and an outdoor shower.
Price: from 130 USD per room per night
Pleasant View Resort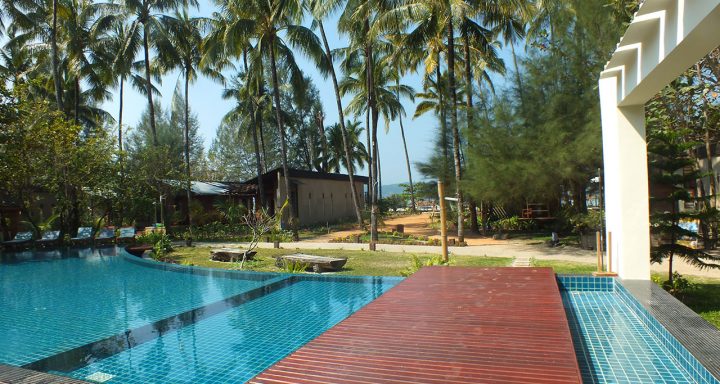 Compared to above options, this one is just middle – ranged resort with basic rooms and services. However, with beach front location, it also received good reviews from travelers. The resort offers combination of basic rooms and bungalow. Many of the resort's bungalows open right out onto the beach, giving guests immediate access to the sand. Family room is available.
Price: from 80 USD per room per night.
2. Hotels in other areas
Amara Ocean Resort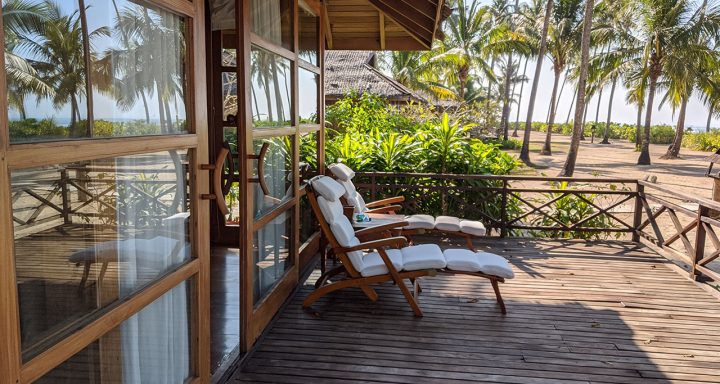 This lovely resort locates in quiet part of Ngapali, the North of Thandwe airport. Previously, it was the only resort in this area with no restaurants nearby. With isolated location and rustic style bungalows, it brings you to get out of noise and crowd. Even the new resort is opened next to it Amara Ocean is still ideal choice for people who love unspoiled nature and privacy.
Price: from 160 USD per room per night
Bayview – The Beach Resort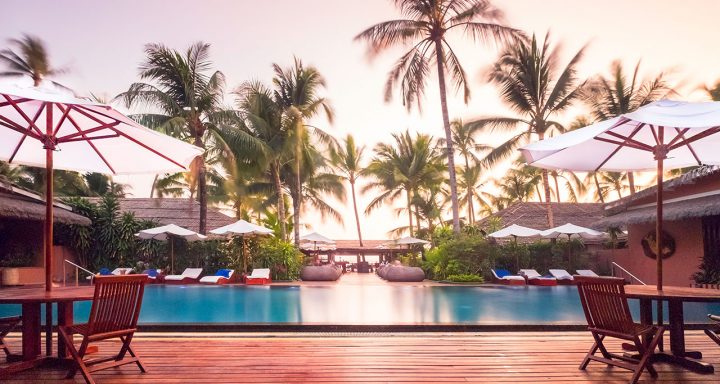 Located in the central beach area, it is bit far from restaurants and shops. However, it is still good place to stay. The hotel offers 45 rooms and bungalows. Especially it has 2-bedroom bungalows that you rarely find in Ngapali resorts. It makes the resort perfect choice for all types of travelers.
Price: from 120 USD per room per night